Will Sophie Return to 'This Is Us'? Producers Tease Alexandra Breckenridge's Comeback
"If you think you know what's coming next… you don't know us," reads the This Is Us Season 4 tagline. Now, we're only four episodes in, and boy did the NBC drama deliver. Fans vaguely know about Kevin's (Justin Hartley) relationship with Sophie (Alexandra Breckenridge) on This Is Us. The two are childhood sweethearts who got married early on. They later divorced and briefly got back together as adults before splitting up again. And just when fans thought the drama was over, the writers decided to unveil more details about Kevin and Sophie's young marriage.
[Spoilers from This Is Us Season 4 ahead]
'This Is Us' producers hint Breckenridge's return as Sophie in season 4
The final moment of the This Is Us Season 4 episode, titled "Flip a Coin," was jaw-dropping. In the scene, teenage Kevin (Logan Shroyer) left a phone message for Rebecca (Mandy Moore) and young Kate (Hannah Zeile). Kevin while started the message by thanking his mom for sending brownies. And then he ended it by saying he got married.
"Oh, and I got married," Kevin said nonchalantly. "Uh, to Sophie. Yeah, I got married to Sophie. Um, can you send me some money?"
Kate — along with audiences at home — stared back at Rebecca in shock. Yikes, Kevin.
Regardless, it seems the upcoming Oct. 22 episode will feature teenage Sophie's (Amanda Leighton) return to This Is Us. In the trailer for the episode entitled "Storybook Love," the young married couple visit the Pearson family for dinner. But, will Breckenridge come back as Sophie in the present day?
Following the Oct. 15 episode of This Is Us, producers Isaac Aptaker and Elizabeth Berger were asked if Breckenridge will reprise her role in the new season. However, they remained coy.
"Potentially," Berger told Entertainment Weekly.
However, Aptaker may have hinted a cameo may not happen just yet. "We love Alex," he said. "She's very busy, though." So fans will have to wait and see.
Why did Kevin and Sophie get married so young on 'This Is Us'?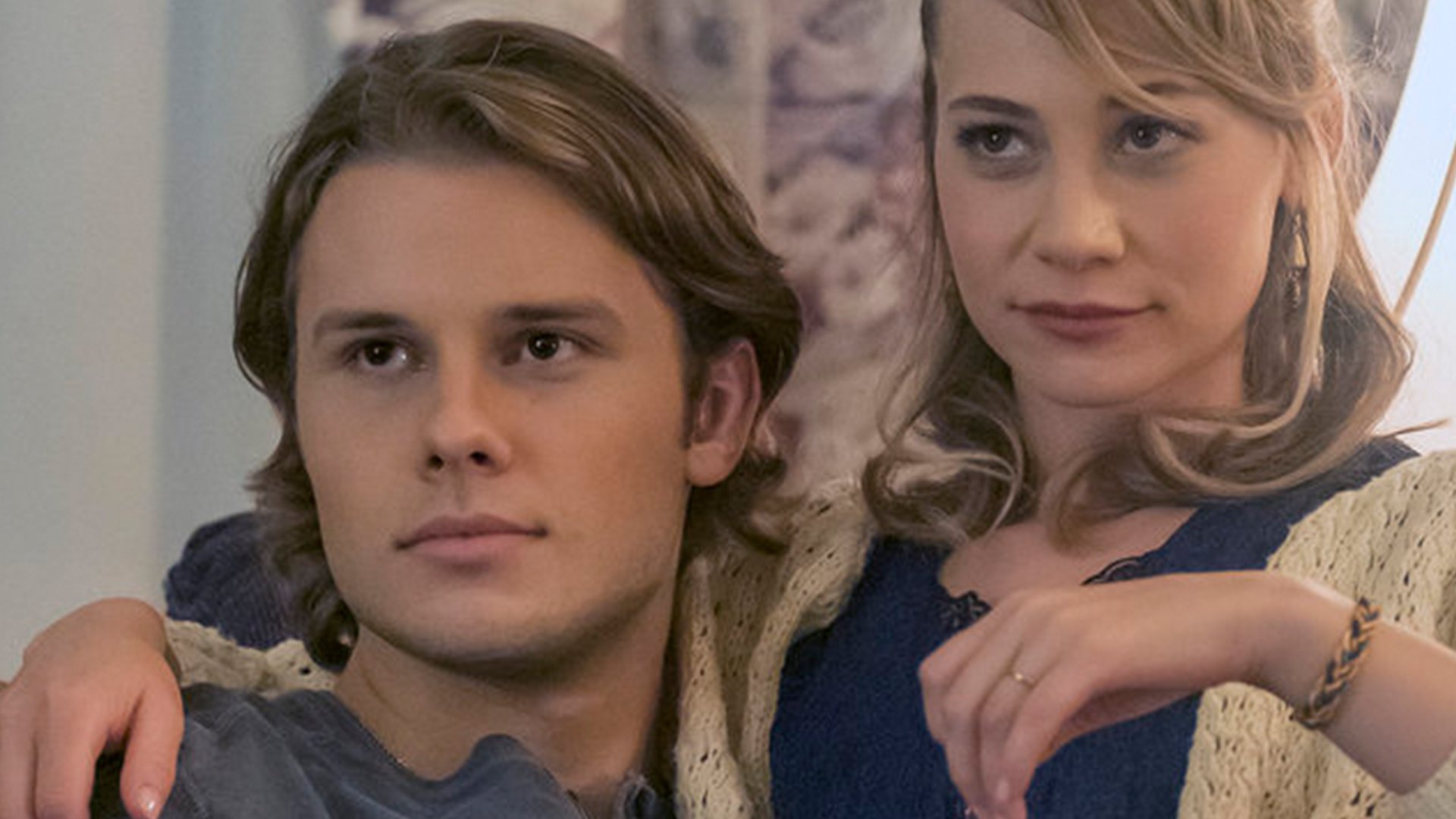 Even if Breckenridge doesn't return, fans will still experience Kevin and Sophie's marriage backstory in This Is Us Season 4. And when speaking with EW, the producers revealed why Kevin got married so early.
"We've known in our plan, ever since we brought Alex Breckenridge way back in season 1, that this was the age that Kevin got married — really, really young," Aptaker explained. "So we've been so excited just waiting for the point when the show finally caught up to what we have in store so we could drop this bomb on the family."
"They all experienced this tragic, devastating loss of their father in their home, and it's sent everybody spinning in different directions, and it looks very different on each of our Big Three," he continued. "For Kevin, I think he had to just grab onto some type of stability, and for him that was Sophie."
What will happen to Kevin in upcoming episode?
This Is Us will continue to dive into the aftermath of Jack's (Milo Ventimiglia) death. It will also illustrate how it affects each Pearson child. And fans will see what that looks like for Kevin in the upcoming episode.
"It's something that we're actually going to be digging into a lot more in our very next episode," Aptaker said, confirming "Storybook Love" will "pick up directly off of Rebecca and Kate getting that news."
That said, This Is Us will also show how Kevin's marriage to Sophie affects Kevin in the present day and his resentment towards his acting success.
"With [Kevin's] decision to marry Sophie, there were so many decisions in this short amount of time that were somewhat borne out of tragedy and grief and needing to find a place to put that grief, and going into acting was one of those things," Berger said. "It happened very quickly and it happened at a time when he was in pain, and it kind of snowballed into him getting this part, which changed his life."
"So this was a moment where he's looking back and he's realizing it was a fork in the road and what if it hadn't happened and what if he was supposed to have this whole other life?" Berger continued, nothing they're excited to "go back and explore and see the moment where his life forever changed."
Chances are, Kevin and Sophie's dinner on This Is Us will be filled with drama. The news shocked Rebecca and Kate. Meanwhile, the producers verified the family will air out what they're really thinking.
"Everyone's going to come together. And everyone is going to have a chance to really let out their feelings about this event," Berger said. So stay tuned.
Check out Showbiz Cheat Sheet on Facebook!