The Real Reason Sophie Turner & Joe Jonas Eloped
Sophie Turner and Joe Jonas shocked fans when news broke that they had eloped to Vegas and tied the knot on May 1, 2019. But it's a wonder they kept the nuptials under wraps for as long as they did. The newlyweds are both having incredible years and thus are under constant scrutiny, so it was only a matter of time until the news got out.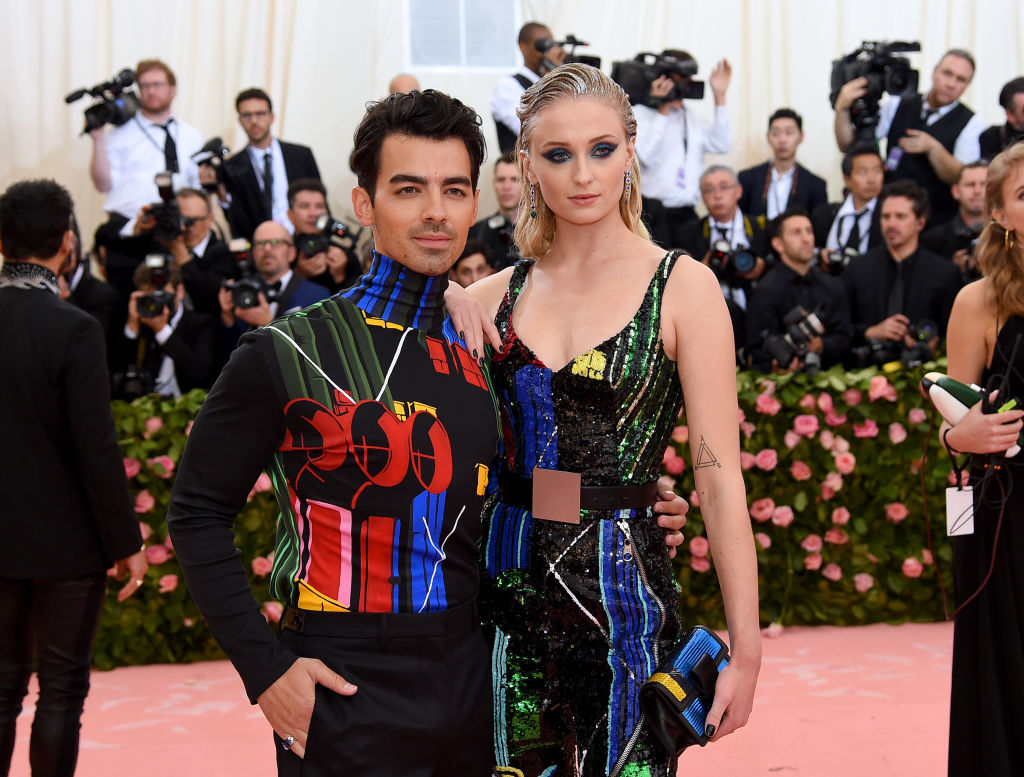 Sophie Turner & Joe Jonas
In the past few months, Jonas returned to music as a key member of the Jonas Brothers, put out a number one song "Sucker", announced a comeback tour, and is releasing a documentary, Chasing Happiness. Not to be outdone, Turner wrapped her eighth and final season of the worldwide phenomenon Game of Thrones where she emerged queen of the North and also is headlining the blockbuster film Dark Phoenix, which hits theaters next week. But despite the limelight, the pair somehow managed to make it all the way to the altar without detection.
Wedding
Turner admits that getting to the altar wasn't as easy as one would think. Even in a place as outrageous as Vegas that's know for drive-by weddings, it's just not that easy to get married anymore. The actress reflects on why that might be the case. "I think because there are so many annulments and divorces, you can't just get the license at the chapel now, so it does take a little bit of planning," she said candidly.
Though it took a little extra time for Turner and Jonas to pull off their Vegas wedding, the world would probably still be oblivious to their husband and wife status if Diplo hadn't ruined the secret by live-streaming the event. "It's tricky when people livestream it." the actress told Net-a-Porter. "It would have been better if no one had known, but I actually think it was funny." Turner said about Diplo's decision to broadcast her wedding to the world.
Sophie Turner on marriage
But why did the pair elope in the first place? It seems that Turner's personal values have a lot to do with that decision. "I would have kept it a secret. Marriage is a private thing between two people and I think that's how it should always be. It's not about the dress, it's not about the food. It's about being husband and wife, and being dedicated to each other forever." the 23-year-old said determinedly.
We absolutely love Turner's views on how personal, private, and sacred a marriage should be. She did, however, give us a glimpse into how it feels to be newly married. "I don't know if I feel like a wife yet. I don't know how I feel. I mean, I feel good, obviously. But it happened so recently that I'm just kind of floating at the moment" the Game of Thrones alum admitted.
Husband and wife
With all the attention the couple is getting these days, we hope they find some down time together to enjoy being newlyweds. Rumors are swirling that they are planning another wedding in France, so we wish them luck in executing their second wedding.