Sophie Turner and Joe Jonas Marry In Vegas Ceremony after Billboard Music Awards
When it comes to celebrity weddings, there are usually two kinds: Elaborate affairs in which the stars in question accept that the press will do anything to get their hands on photos, so they give them what they want (and make a little money off of it); and secret weddings that appear spontaneous — and they may be, or they may have been the plan all along.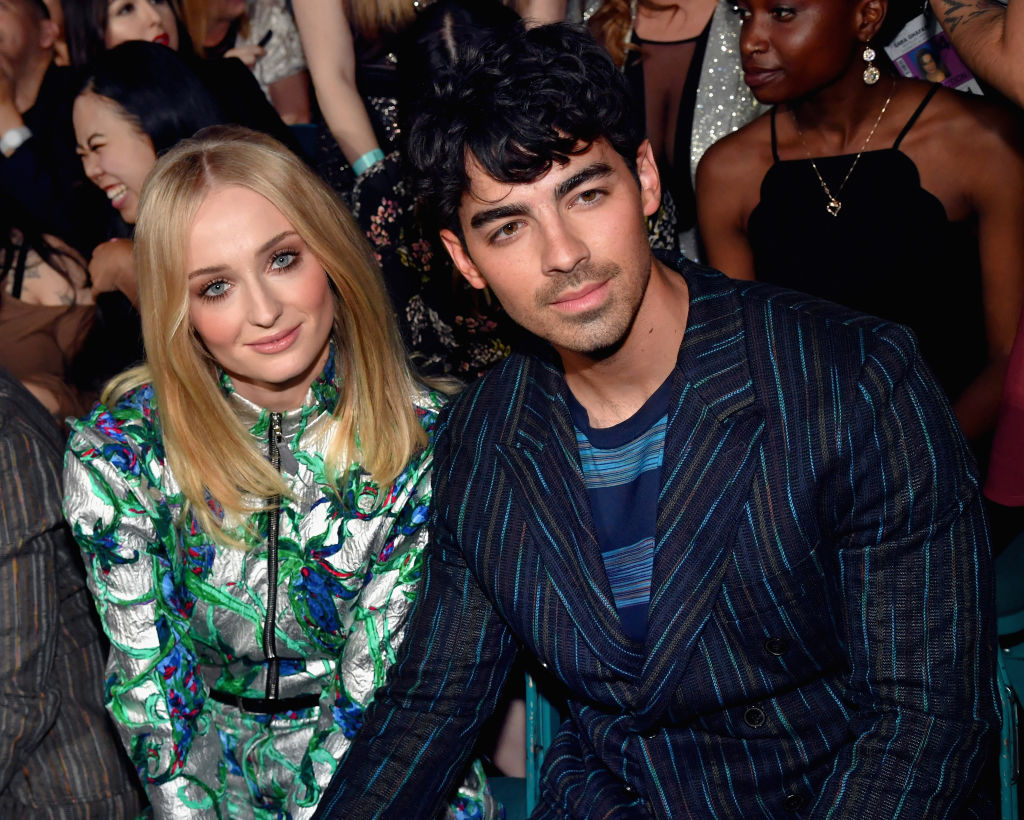 The former is what Nick Jonas and Priyanka Chopra had (multiple times over), and what we were perhaps expecting from the middle Jonas Brother, Joe, and his Game of Thrones actress fiancee, Sophie Turner. But what we got was something very different indeed. Let's dive in.

There have been hints about Turner and Jonas' wedding for months now

Both the singer and the actress have been very busy over the past year or so. While Turner wrapped her final season on Game of Thrones and gets ready to do press for her upcoming lead film debut in the X-Men flick Dark Phoenix, Jonas has been getting the band back together — literally. He, Nick, and their older brother, Kevin, reformed their early '00s trio, the Jonas Brothers, and began recording new music.

All of this involved a lot of talking to the media, so naturally, the couple, who have been engaged since Oct. 2017, have been asked about their upcoming nuptials. Most recently, they said that they were planning a "summer wedding." We also caught a glimpse at their invites — or so we thought at the time.
Turner hosted the Billboard Music Awards & Jonas performed

On May 1, 2019, the Billboard Music Awards took place in Las Vegas, Nevada. Turner and actor Tye Sheridan (her co-star from the X-Men franchise) hosted the ceremony, so naturally, Jonas was in attendance. But that wasn't the only reason.

The Jonas Brothers performed at the ceremony, so Chopra and Kevin's wife, Danielle Jonas, were also there to support their husbands. Clearly, it was a family affair, so it makes what happens next not all that shocking.

A surprising guest revealed the secret ceremony

Following big award shows such as this, it's common to see the attendees and performers at swanky after parties. But given its location, the celebs were already right in the middle of the action, so they decided to have some Vegas fun — in the form of a wedding.

Obviously, the Jonas' (Jonai?) were all there, but it wasn't one of the brothers that broke the news. Rather, popular DJ Diplo was the culprit, posting to Instagram several videos, featuring himself in the booth as well as country stars Dan + Shay, who performed an acoustic number while Turner was escorted down the aisle.

It's worth noting that this clearly wasn't just a celebrity sharing a quick behind-the-scenes look — Diplo live-streamed the entire ceremony on his phone. The newlyweds were obviously aware of his excessive phone use, as Jonas shared a video on his own Instagram story of Diplo doing his thing. And representatives for Turner quickly confirmed that the marriage was, in fact, real.

Will they still have the summer wedding they talked about?

Considering the number of ceremonies/parties Nick and Chopra had, it wouldn't surprise us if Jonas and Turner still had that original wedding they were talking about. Of course, it could have all been a ruse to through us off — perhaps this was the plan all along. Whatever the case, we wish the happy couple a hearty congratulations on their marriage.

Check out the Cheat Sheet on Facebook!