Sophie Turner Just Revealed Her Favorite Jonas Brother and It Surprisingly Isn't Joe
Many of us can easily agree that Sophie Turner and Joe Jonas are one of the few celebrities couples we just can't get enough of.
From their epically meme-worthy reactions to their incredible sense of humor, Turner and Jonas are definitely a match made in heaven.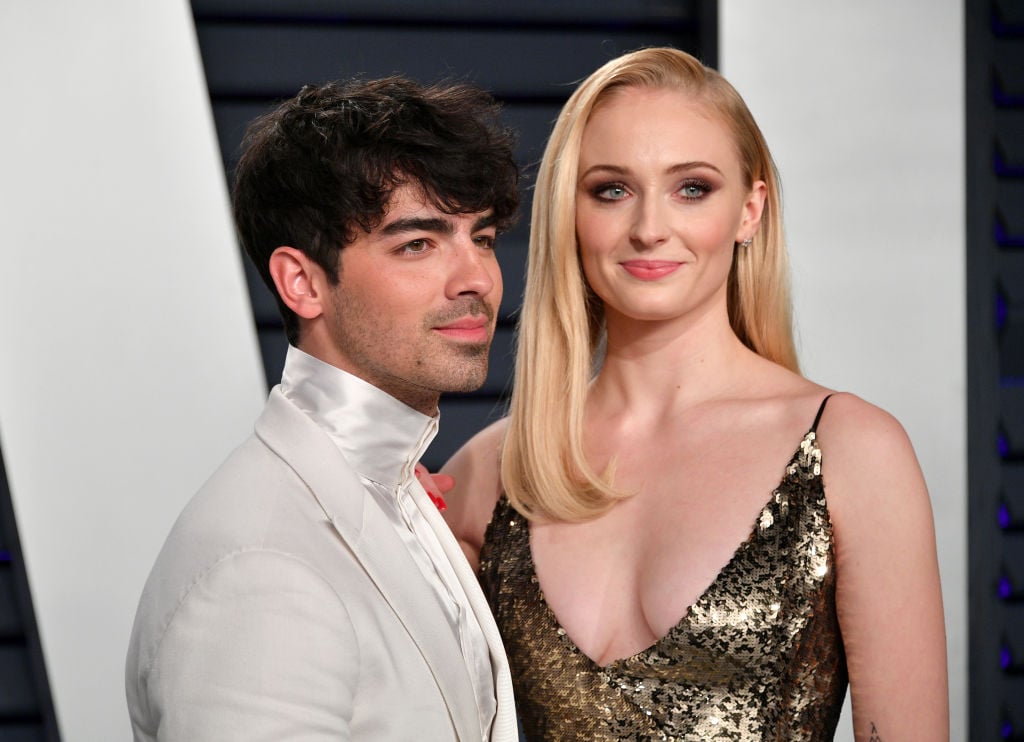 Though many of us can agree that this couple is perfect for each other, it turns out that the singer actually isn't his wife's favorite Jonas Brother.
Turner hilariously trolled Joe Jonas on Twitter
It's been more than a decade since the Jonas Brothers lived out their Disney Channel days and though they thought they've moved on, some things just never go away.
While the famous brothers have done everything in their power to break their Disney mold, their past is now becoming evident in their marriages.
On August 31, Sophie Turner trolled her husband, Joe Jonas, on Twitter with a clip from the Jonas Brothers' 2010 Disney Channel show Jonas.
In the clip, the brothers are replying to fan mail and Kevin Jonas responds to one of his fans who happens to be named Sophie.
"Dear Sophie," Kevin says while writing. "Yes, we really are brothers, and you are right, I am the cutest. Love, Kevin." The user @1wordsentences shared the clip on Twitter and tagged Turner along with the caption, "Omg was Kevin @SophieT's favorite all along?!"
After sharing the tweet, hundreds of users started to mention and tag Turner on social media in order to grab her attention, which eventually worked.
Soon after the intially tweet went out, Turner responded by confessing that Kevin has actually held her heart since the beginning.
"The truth is out," the actress wrote. "Sorry @joejonas," to which Joe Jonas responded with a shocked face emoji.
After seeing Turner's confession, fans went into a frenzy.
One account responded to Turner's tweet with a GIF of the brothers' infamous coffee table-flipping video with the caption, "Oh how the tables have turned."
While another account responded with a photo of the Joe Jonas looking distraught with the caption "Joe be like."
Some fans even made a point to mention how Kevin Jonas' wife, Danielle, might be feeling after seeing Sophie Turner's tweet.
While some might think that Danielle Jonas wasn't too thrilled seeing it, others are certain the original J-Sister just can't get enough of the ongoing tweets.
Everyone knows that Sophie is head over heels for Joe Jonas
While many of us can agree that Kevin Jonas is a definite catch, Sophie Turner will always have eyes for her hubby, Joe.
The couple's silly social media banter just goes to show that they are truly meant to be and always have fun together.
From swimming in hot tubs fully clothed to amazingly coordinated dance numbers, Jonas and Turner have a relationship many of us can't help but be envious of.
Just like the great celebrity couples before them (i.e. Ryan Reynolds and Blake Lively), Jonas and Turner have shown the world that being married to your best friend just gets better with time.
While Sophie Turner and Joe Jonas have yet to land on the level of internet trolling that Blake Lively and Ryan Reynolds are currently on, we can safely say that it won't be long before they are.