Sorry, Jana: Jedidiah Duggar Might Have Confirmed That Boys Are Allowed to Leave Home Before They're Married
The Duggar family is all over the news right now for all the wrong reasons. A local news station insists that the family compound in Tontitown, Arkansas was recently raided by law enforcement. Meanwhile, the Duggars vehemently deny that it happened. No one is sure what's going on.
The truth of the alleged raid will eventually come out. But one thing that eagle-eyed fans might have noticed is a very interesting detail that Jedidiah Duggar, 20, revealed during a statement about the incident.
Is it true that he's not living at home even though he's not married yet?
Duggar kids live at home until marriage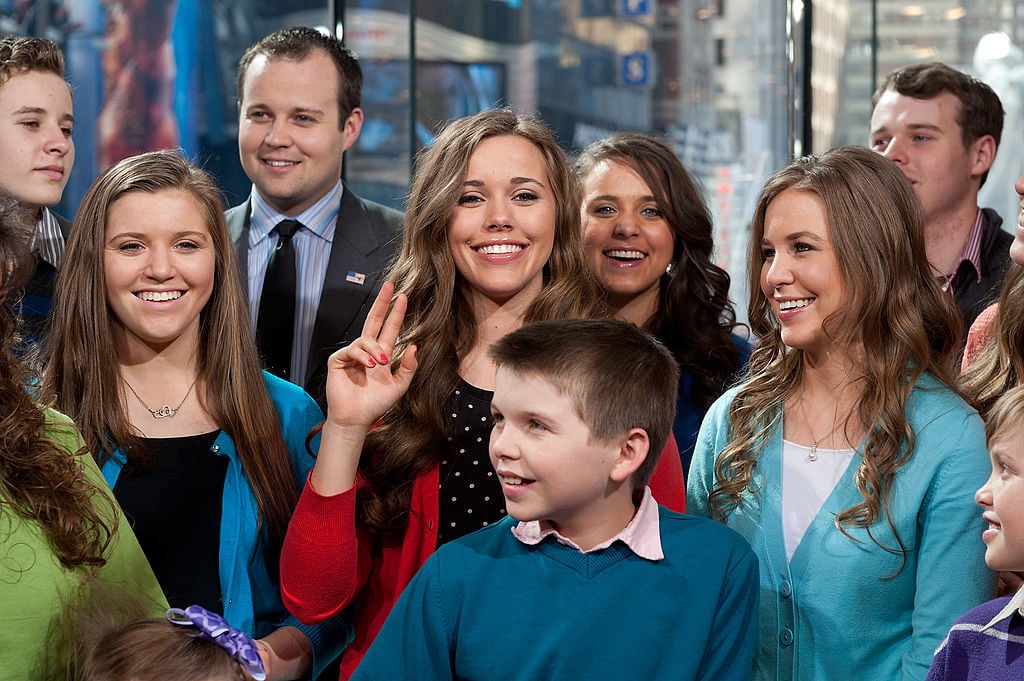 Fans know that the Duggars aren't like most other families. Their eccentricities, like larger-than-average family sizes and strict religious rules, are what got them a TLC television show in the first place. One of the most talked-about customs the Duggars follow is keeping their children at home until they're married.
This rule isn't too shocking since most Duggar offspring marry young. But Jana Duggar is the exception to this and is still living under her parents' roof at the age of 29 because she hasn't chosen a husband yet.
Fans are either very supportive or incredibly suspicious of the situation.
Jedidiah Duggar said he doesn't live at home
Though fans predict Jedidiah Duggar might be the next to announce a courtship (if not Jana), he's not technically married yet. But he is pursuing some big vocations in life. Jedidiah recently made headlines when he announced his intention to enter the race for the Arkansas House of Representatives.
His political aspirations are probably part of the reason why he was interviewed in the wake of the potential Duggar scandal. When asked about the Duggar compound raid, Jedidiah said he was "unaware" of any investigation at the family home.
"I don't live there, and I am not aware of any investigation," he told KNWA.
Boys are treated differently from girls
It shouldn't come as any surprise that Jedidiah was able to leave home even though Jana still hasn't. The Duggars advocate patriarchal family structures where the husband works outside the home and the wife stays home and takes care of the children. With this setup, it makes more sense for male children to start earning money and supporting themselves from a young age. For the girls, there's no need.
Obviously Jana Duggar is an adult woman who can do whatever she wants. But to keep the peace in her family and please her parents, she's still following their rules even now.
Who will enter a courtship next?
Both Jana and Jedidiah are excellent contenders for entering a courtship next. And both have their own Instagram accounts, which many Duggar fans say indicates that they'll be announcing courtships soon. Other Duggar couples use joint accounts and only join Instagram once they're getting married.
We'll have to wait and see who's getting married, if there really was a raid in the Duggar home, and whether Jedidiah will get to fulfill his political dreams. Stay tuned for more updates!