'Southern Charm': Andy Cohen Shares Why Fans Can't Get Enough of the Reunion
While weave yanking and accusation hurling may be jet fuel for any Real Housewives reunion, different elements make Southern Charm reunions just as exciting.
The Southern Charm, season six reunion is in full swing with each part promising to make the sweet tea even sweeter. The first part centered on a number of issues ranging from Kathryn Dennis' sobriety to Naomie Olindo's new boyfriend.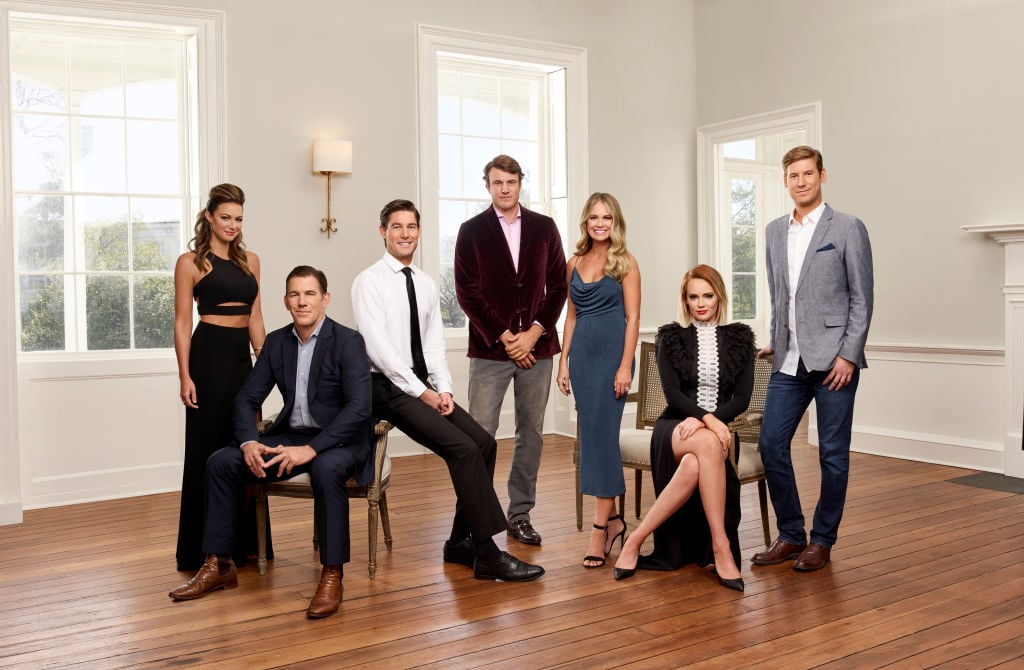 Austen Kroll's ex-girlfriend (and the focus of the majority of the season's controversy) Madison LeCroy is slated to join the cast on the couch for part two. Plus Danni Baird and Eliza Limehouse will bring their own controversy. So what exactly makes this series reunion tick?
'Southern Charm' has simmer
Bravo producer and reunion host Andy Cohen shared his insight into what makes a Southern Charm reunion so good. "Southern Charm reunions are more of a low simmer than the hard boil of a Housewives reunion," he said on Bravo's Instagram story. He explains further. "There's always kind of tension bubbling that's why it's entertaining throughout."
How do cast members keep it simmering? Kroll says he comes prepared. "So in my Apple notes I have a thing called 'season six reunion,'" he explains. "Everyone's name is in there and little bullet points kind of underneath. It's so much better to do that after watching the episode than taking to Twitter or Instagram."
Olindo, on the other hand, has the opposite approach. "The way I prepare is I just don't really think about it until the night before or the day of, " she says. "I don't want to rehearse anything or think of anything. I just want my honest thoughts to come out."
He also wants to keep it spontaneous
This will be Craig Conover's sixth reunion as he's one of the original cast members. Like Olindo, he wants to keep his part on the spontaneous side too. "This year I'd rather not talk to anyone or read any notes,' he says shaking his head. "I'm just going in and being myself. And whatever happens, kind of shooting from the hip."
Prior to part one of the reunion, Conover spilled a few inside secrets about what fans can expect. He felt that Cameran Eubanks really held back even though he knew she had plenty to say. "Cammy really calmed down this year," he told iHeart Radio talk show host, Domenick Nati. "She had a lot of strong opinions. But based on the reunion, I think Cameran was the most disappointing. She claimed she had a lot of opinions going into it and she really didn't say a lot of them."
He also shared how he feels about Thomas Ravenel's ex, Ashley Jacobs.  "I prefer to never see her again in my life," he says. "Honestly I think she's delusional. Her reality is that she's the victim and she's convinced she's the victim." He added, "I don't think she's of sound mind. She's has had plenty of opportunities where it's like 'Hey, we get it!" We gave her a chance to be sane and she didn't take it. In a non-professional opinion, I think she's nuts and she should be medicated. She actually believes she is this national phenom."