'Southern Charm': Ashley Jacobs Slams Thomas Ravenel, Says Relationship Was 'the Worst Year of My Life'
Southern Charm fans, your dreams (or nightmares) have come true — Ashley Jacobs is back on Season 6, and she's ready to rumble. After gaining infamy for her the "egg donor" comment she directed at Kathryn Dennis, Jacobs also managed to get into a feud with Patricia Altschul.
Now she's back, to basically every cast member's dismay, and it seems like she's not dating Thomas Ravenel any longer. In fact, she seems to think their relationship was a big mistake. But this does beg the question — will Jacobs be able to make amends with Dennis and the other castmates?
'Southern Charm' stars are surprised she's back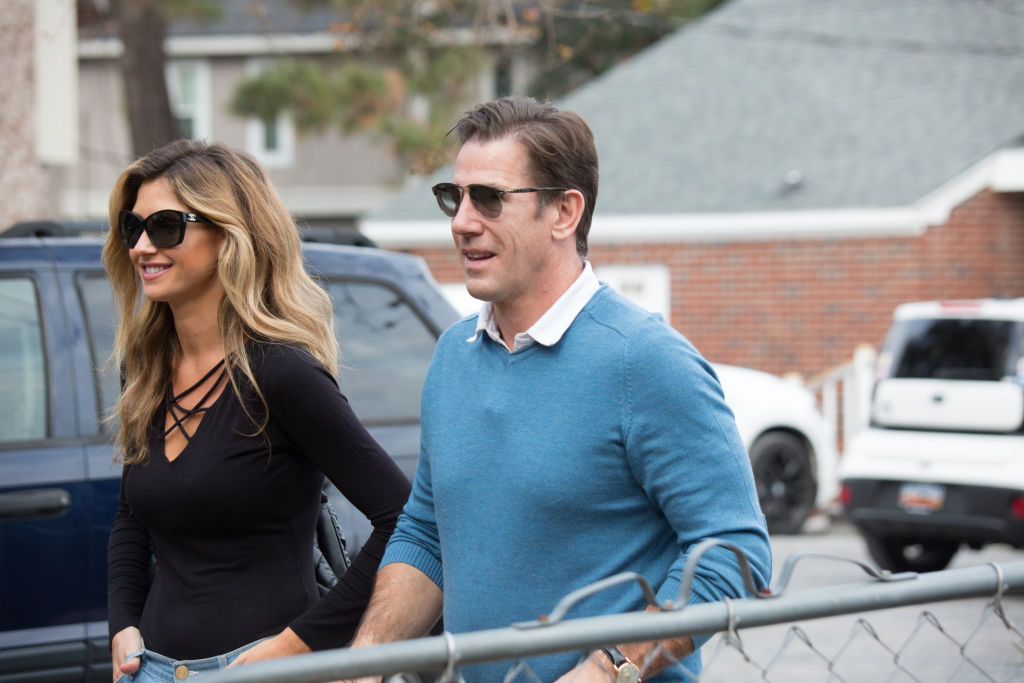 Ashley Jacobs failed to make many friends among her castmates on Southern Charm. Given how she backed up Thomas Ravenel all the way during his court battle with Dennis, it's not a big surprise. Sure, one could be expected to support one's significant other in court, but to actively insult Dennis seemed a little extra. Jacobs' castmates haven't forgotten her mistakes either, and it's anyone's guess whether or not they'll be willing to forgive and forget.
Cameran Eubanks told Entertainment Tonight, "I was shocked when I saw Ashley. But then, I wasn't. I was hoping that if she had any sense, she would go back to California, which is her home, which is where she's from, where all her family and friends are. I cannot believe she stuck around."
Eubanks went on to add, "I think Ashley got a lot of negative feedback after she was so awful, especially on social media. I think Ashley wanted to come back this year and try to make amends because she felt bad," explained Eubanks. "But the question is, did she really feel bad? Was it genuine from the heart, or did she want to make herself look good?"
Kathryn Dennis said, "I think that nature takes its course with humans like her. I mean, she self-destructs and that's what nature does. It's hard to come up with words to talk about her because she doesn't make sense herself."
Not well-loved among her peers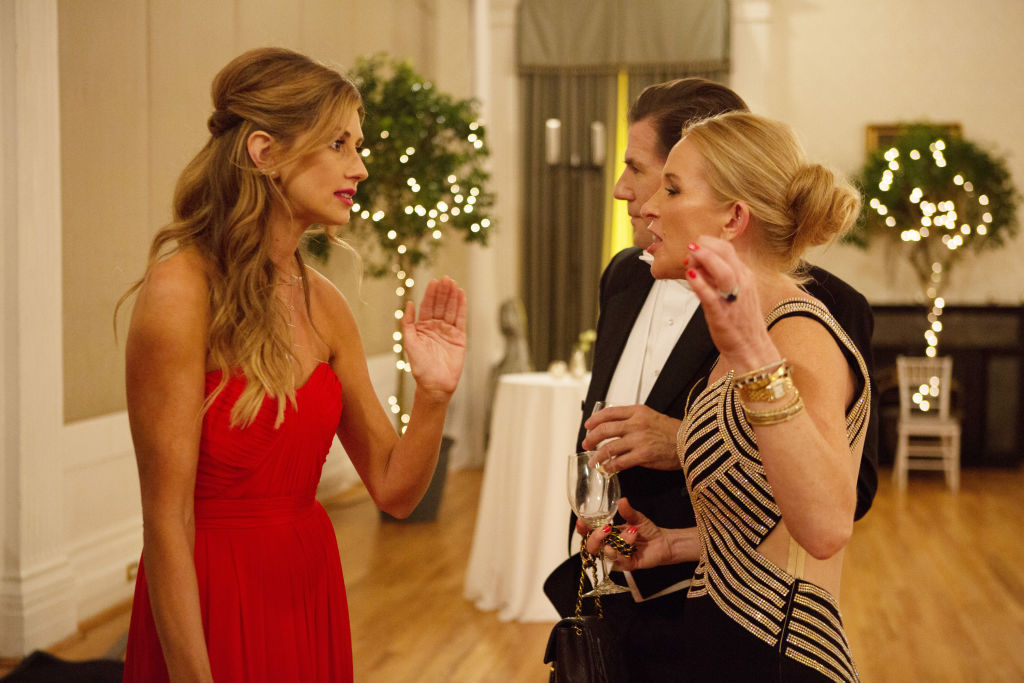 Eubanks is far from being the only Southern Charm member to feel confused about Jacobs' return. Naomie Olindo simply said, "She is crazy. Just crazy. If you're not scared of Ashley, you should be. You should be really scared."
Patricia Altschul, with whom Jacobs chose to pick a fight, told Entertainment Tonight, "She did the opposite of everything that I told her to do. I would say it hasn't worked for her… She's kind of the example of what not to do. If you could write a list of what not to do, she would personify that."
Altschul went on to add that she has a favorite word when it comes to Jacobs. "My new favorite word is 'famewh*re,'" she said to Entertainment Tonight. "I love to use it whenever possible, so… famewh*re! Famewh*re! Famewh*re! I think it's hard to fall in love after five dates. Call me a skeptic, and the fact that she was so adamant about getting a ring, getting clothes, getting jewelry, getting Vuitton luggage, I mean, it seemed a little too obvious to just be love."
Done with Thomas Ravenel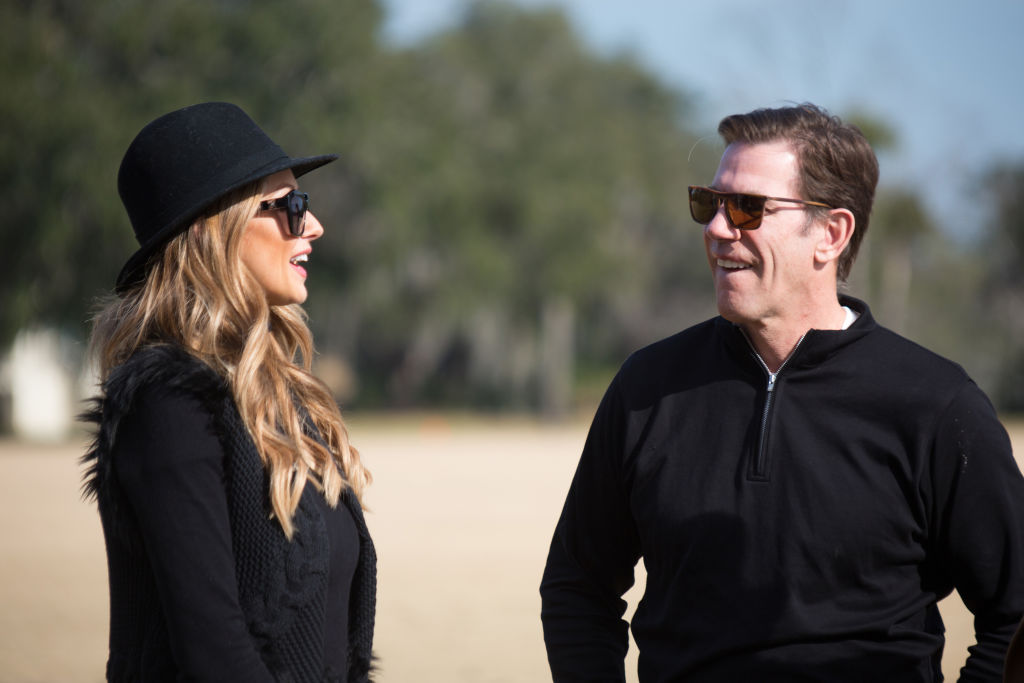 Now that Ashley Jacobs is reunited with the Southern Charm cast, there's only one thing they really want to know about — Thomas Ravenel. Shep Rose doesn't waste any time getting to the question in the Bravo preview.
"Are you still with Thomas?" he asks Jacobs as they stand in front of a food truck. Or maybe it's a bar truck? I wouldn't put it past them.
"How do we sum up [the] worst year of my life?" replies Ashley Jacobs. "Maybe I need a cocktail first." This is a development fans have probably been waiting for. Will Jacobs have something in common with the cast now? Will she be able to bond over shared Ravenel hatred?
"So the relationship's done but you're staying in Charleston? That's cool," remarked Rose, utterly without sincerity. Hard to blame him.