'Southern Charm': Cameran Eubanks Is Allergic to Alcohol, but Is It Possible to Develop an Alcohol Allergy Later in Life?
Cameran Eubanks from Southern Charm recently shared she has an allergy to alcohol. She revealed during BravoCon she took a DNA test that indicated she has an allergy or intolerance to alcohol.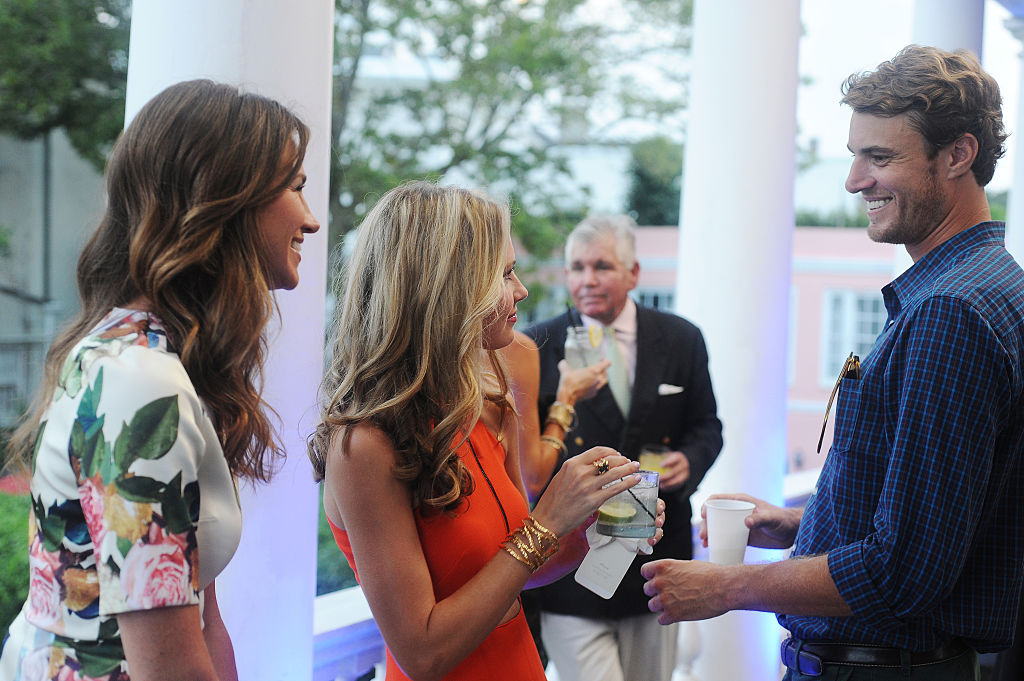 "I'm actually a really fun drunk, I am," she shared, Bravo's The Daily Dish reports. "But I recently did one of those 23 and Me DNA tests or whatever and I've always been a major lightweight when it comes to [alcohol]. Two drinks and they're showing it on the show. But I took the test and found out I'm allergic to alcohol. I really shouldn't be drinking anything period… I have the gene variance."
Eubanks became pretty intoxicated during her fun oyster roast birthday party this season. She appeared to be a little overserved as she giggled and stumbled in her backyard during the party. And while Eubanks has likely always had an allergy or alcohol intolerance, is it possible to develop an issue later in life? Even after being able to tolerate booze?
What are the signs you could be allergic (or have an intolerance) to alcohol?
Eubanks believes that her allergy or intolerance symptoms are seen when she gets drunk on hardly any booze. But people who are allergic to alcohol may exhibit a wide range of symptoms. Some symptoms are similar to a traditional allergic reaction. They include itchiness, hives, nasal congestion, and even abdominal pain, according to Healthline. Some symptoms may be extreme such as difficulty breathing or loss of consciousness.
In some cases, people who have an alcohol allergy are also allergic to other ingredients typically found in alcohol. These ingredients include barley, wheat, rye, hops, yeast, and grapes.
An alcohol intolerance versus an allergy are not the same. "The primary difference between an alcohol allergy and an alcohol intolerance is the reaction each produces," according to Better Life Recovery. "Alcohol allergies are caused by the immune system and intolerance is a reaction from the digestive system. Usually, an alcohol intolerance is a reaction to one of the ingredients in alcohol and not necessarily the ethanol itself."
You can develop an alcohol intolerance later in life
People who had no problem drinking alcohol may develop an allergy (or intolerance) later in life, according to Healthline. "It's possible to develop an alcohol allergy at any point in your life. Sudden onset of symptoms may also be caused by a newly developed intolerance." Healthline also notes that an alcohol intolerance is more common than a true alcohol allergy.
A physician can evaluate a patient to determine if they are truly intolerant or allergic to alcohol. The doctor will ask the patient questions about when the reaction presented itself, plus a skin prick test will likely be performed.
Treatment typically involves avoiding alcohol. For a mild reaction, simply taking over the counter allergy medication may be the best way to reduce a reaction. Those who have a severe reaction may be prescribed an EpiPen.