'Southern Charm': Could Thomas Ravenel and Dawn Ledwell Work Together Against Bravo?
Former Southern Charm star Thomas Ravenel has officially been handed a verdict on his assault and battery case. His former nanny, Dawn Ledwell, lodged charges against him after claiming she was sexually assaulted by Ravenel in his Charleston home. 
The sentence seems much lighter than many Southern Charm fans expected for the once-politician and socialite. What's more, it seems as if Ravenel and Ledwell might both have Bravo in their sights — and they might be working together to get what they want.
Ledwell's sexual assault accusation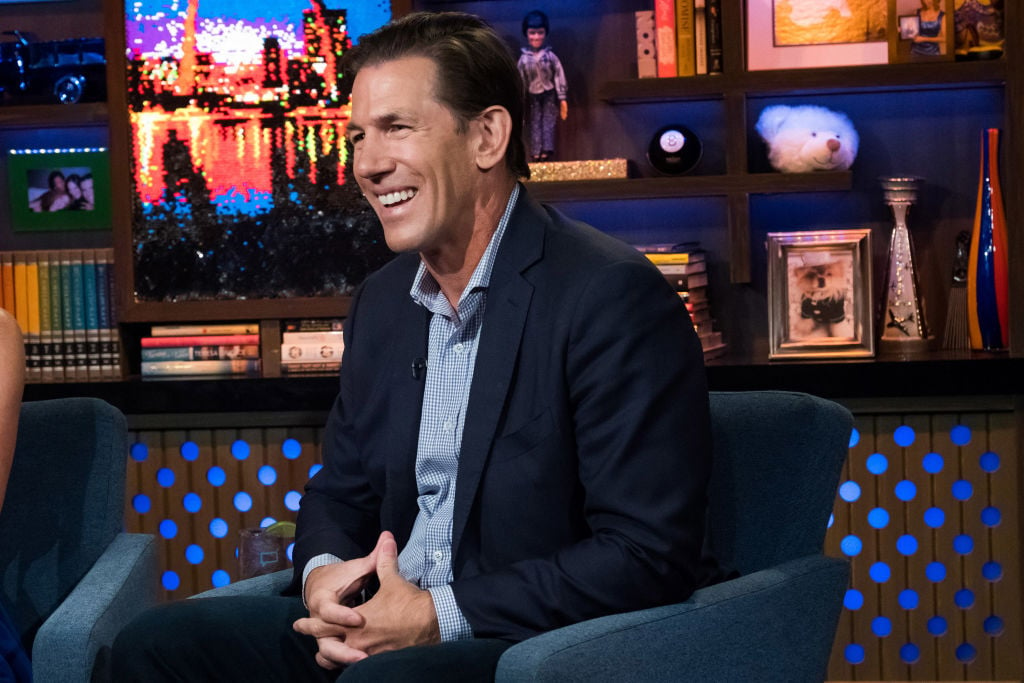 Dawn Ledwell levied assault and battery charges against former Southern Charm star Thomas Ravenel after an incident in his Charleston home. According to Ledwell, Ravenel made unwelcome advances, and was not taking no for an answer. 
Ledwell said that Ravenel, "approached [her] without any hesitation and attempted to kiss [her]." Ledwell added, "It escalated from there where he wouldn't take no for an answer. Although it wasn't penile penetration, what he did do was identified by the law as first-degree forcible rape."
Dawn Ledwell additionally told People, "I turned around and he had his pants dropped, not wearing underwear … He was blocking the door. I was mortified, embarrassed, and scared."
This was not the only time Thomas Ravenel had been accused of sexual assault. In 2016 Debbie Holloway Perkins claimed she was attacked by Ravenel in his home during a date. Perkins says Ravenel assaulted her in the nanny room.
Her daughter said of the incident, "Her wrists were starting to look bad the next morning. I said, 'We need to see who we're dealing with.' She didn't want to do anything. She was scared to go to court. I said right now you don't want to do anything, let me take a picture of your wrist. Let's get some evidence in case you want to do something."
The verdict against Ravenel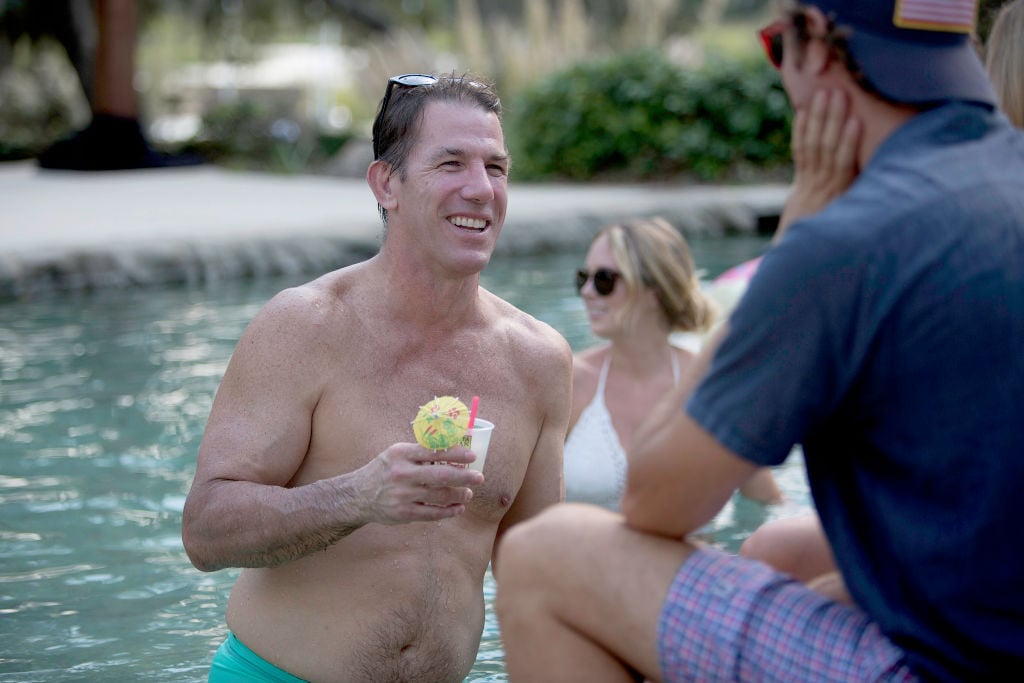 In a result that surprised many Southern Charm fans, Thomas Ravenel was let off with an incredibly lenient sentence. Ravenel was offered a plea deal resulting in a 30-day sentence suspended to a mere $500 fine. 
It seems Ledwell accepted the suggested bargain as a result of Ravenel's offer to donate a sum of money in her name to People Against Rape. People Against Rape is a nonprofit "sexual assault advocacy program offering free support and services for survivors of sexual assault."
Ledwell wrote in an affidavit, "While [Thomas'] memory differs in critical ways from my own regarding the incident, I accept Thomas' apology for his unwarranted physical contact … and I believe him when he says he never intended to sexually assault me."
Ledwell also implied that Kathryn Dennis was the main force behind her decision to come forward against Ravenel. She wrote, "In the spring of 2018, when stories began emerging in the press about Thomas Ravenel and other women, and after Kathryn Dennis and friends reached out to me, encouraging me to come forward, I ultimately recognized the incident as sexual assault."
Could they join forces?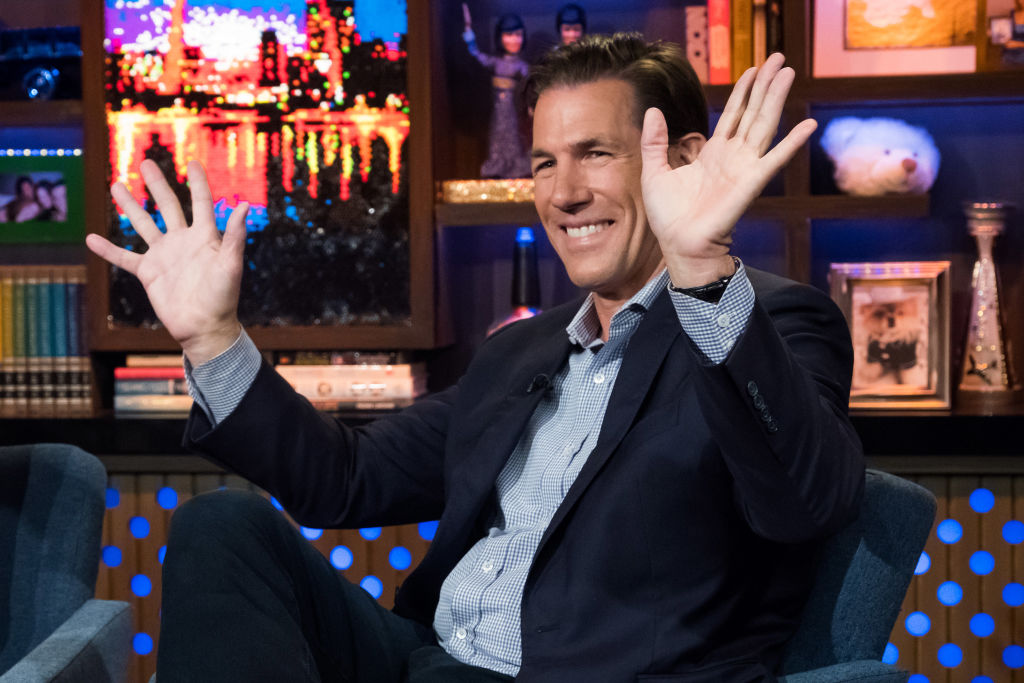 Certain other portions of both Thomas Ravenel and Dawn Ledwell's affidavits suggest that they may be pursuing additional action against Bravo. 
In fact, Ledwell had already lodged charges against Bravo TV, NBC Universal, and others. She wrote that they, "created, permitted and encouraged Southern Charm plot lines that focus on alcohol, sexual encounters, and the concept that male cast members, including Defendant Ravenel, suffer from 'Peter Pan Syndrome' and they are the 'Lost Boys' and Charleston is their 'Neverland.'"
Meanwhile, Thomas Ravenel wrote in a statement of his own, "Southern Charm producers sought to elicit entertaining story lines in a variety of ways, including encouraging participants to participate in public and private gatherings in which alcohol and other intoxicants were in copious supply. Numerous story lines revolved around the show's stars, including Kathryn and me, being or appearing to be intoxicated."
Ravenel has been trying to take on Bravo and others in court for some time now, and it seems as if Ledwell has similar complaints.