'Southern Charm': Did Thomas Ravenel Tell Kathryn Dennis to Get an Abortion?
As the custody battle between Kathryn Dennis and Thomas Ravenel moves forward, more allegations about the behaviors of both Southern Charm stars (ex-star, in Ravenel's case) have come to light. For Ravenel, we've seen some incredibly serious accusations. Sexual assault allegations levied against Ravenel lead to his removal from the show, and now we're hearing even more about how Ravenel may have misbehaved during his time with Dennis.

Sources are now claiming that Ravenel, who was allegedly barely present at his son's birth, had pushed Dennis towards having an abortion during both of her pregnancies. Let's take a look at some of the accusations against Ravenel, including the recent abortion claims.

Ravenel's cocaine use causes problems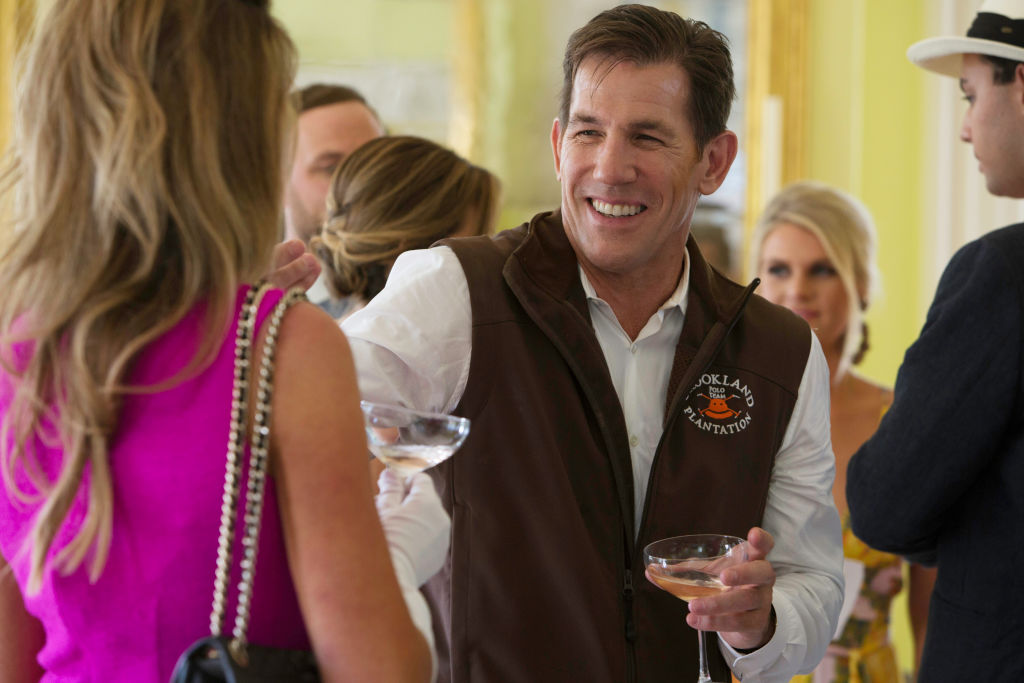 Ravenel's issues in the courtroom started rearing their ugly heads in 2007. At the time, Ravenel was working as South Carolina's treasurer, as well as the state chairman for Rudolph Giuliani's presidential bid.

Ravenel was caught purchasing under 500 grams of cocaine and was charged with intent to distribute. Ravenel chose to adopt a somewhat cavalier attitude in regards to the whole situation. He spent ten months in jail, and pending another political bid, made jokes about his addiction on Southern Charm.

"It was just something I did in my personal life and I didn't really have a problem with cocaine. What I realized later was I just really liked the smell of it," joked Ravenel on Southern Charm.

Cocaine instead of fatherhood?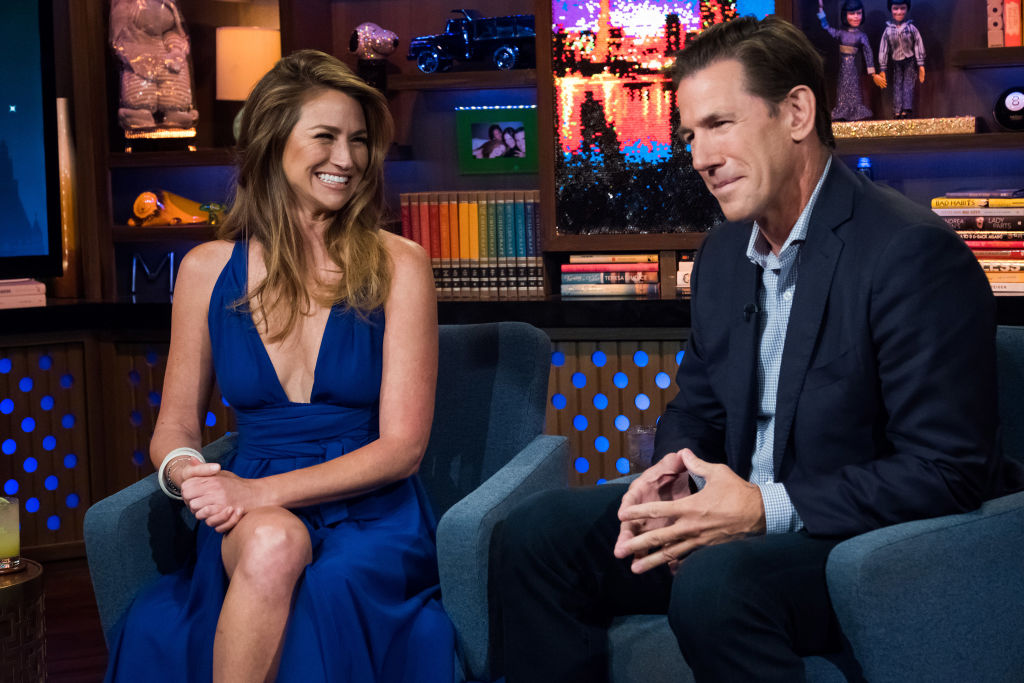 Claims have recently been made that on the night of his son's birth, Ravenel was actually partying hard. According to a former nanny of his children, Dawn Ledwell, Ravenel was in fact busy doing cocaine once again.

Ledwell claims that her friend, an Uber driver, was tasked with picking Ravenel up from the party. ""They wanted to party. They were all intoxicated … they were doing cocaine in her car," said Ledwell in a deposition.

"Thomas was the last person to be dropped off and he wanted to give her a tour of his house. … She's trying to convince him to go to the hospital. Like, 'Dude, if you're celebrating the birth of your baby, you need to go to the hospital and spend time with the baby. Wasn't the baby born early?'" Ledwell went on to add, "And so he's like "Yeah, yeah, yeah. Well, will you do me a favor? I'll pay you $500 to clean the cocaine off my face and wipe it off my clothes."

Kathryn Dennis told People that Ravenel "came to the hospital after I gave birth coked out and drunk at 3 a.m."

Dawn Ledwell has also accused Thomas Ravenel of sexual assault. Ledwell claims that Ravenel, "approached [her] without any hesitation and attempted to kiss [her]." Ledwell goes on to say, "It escalated from there where he wouldn't take no for an answer. Although it wasn't penile penetration, what he did do was identified by the law as first-degree forcible rape."

Asking Kathryn Dennis to get an abortion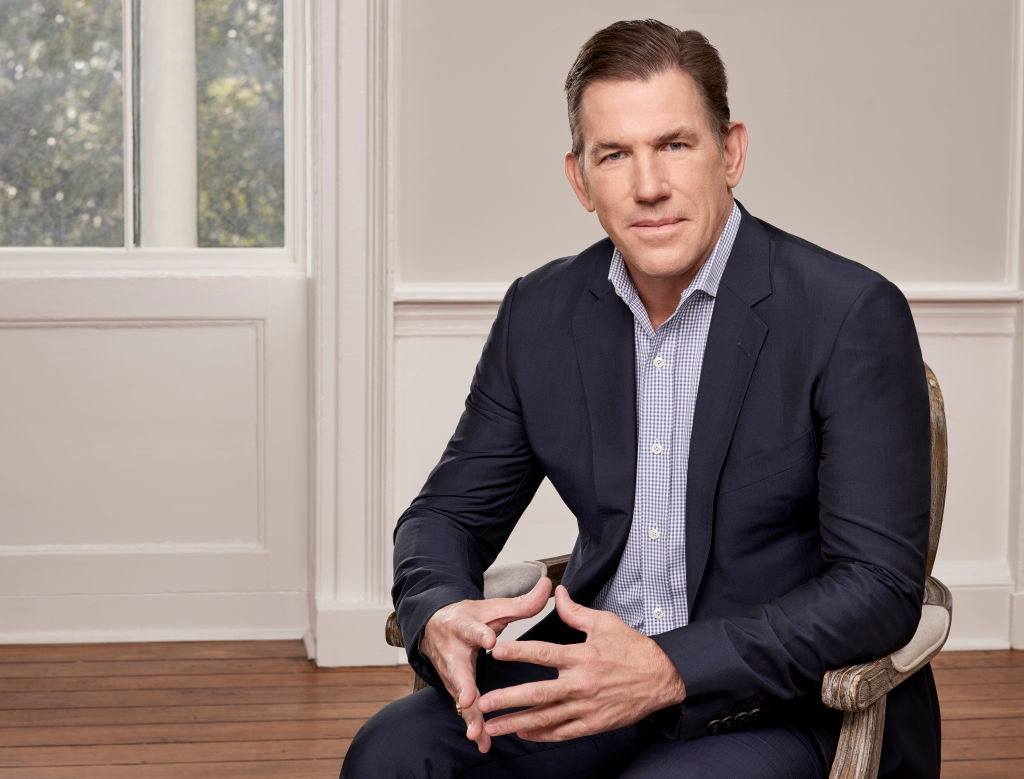 According to Kathryn Dennis, Ravenel was none too happy with her pregnancy. The big reveal came during a reunion episode, during which Dennis confronted Jennifer Snowden. Dennis expressed irritation with Snowden for not supporting her after her split with Ravenel, claiming that Snowden seemed to care more about her friendship with Ravenel.

Ravenel claims that he became close to Snowden when she decided against terminating her own pregnancy.

"I did a 180 on you, I mean I have a Down syndrome brother," Ravenel said to Snowden. "These days they take tests for pregnant women and if they find there's any incidence of Down syndrome they advise a woman to have an abortion. And she's saying 'no I choose life.' I said, 'this is a good person.'"

Dennis didn't seem to take this too well. While Ravenel was praising Snowden, Kathryn Dennis turned towards castmate Craig Conover and said, "He told me to have one, both times."

It seems as if Thomas Ravenel urged Dennis to abort her pregnancies, at least according to Dennis. Given Ravenel's gushing over Snowden, he certainly looks like a hypocrite if what Dennis says is true.