'Southern Charm': Fans React Strongly to Thomas Ravenel's Newest Photo
Although Southern Charm alum Thomas Ravenel doesn't post often to his Twitter, he did share a picture that has some fans steamed.
The former cast member posted a photo of his children with his mother. He simply wrote, "The kids with my mom." Ravenel's mother looks happy to be in the company of her grandchildren as daughter Kensington strikes a pose.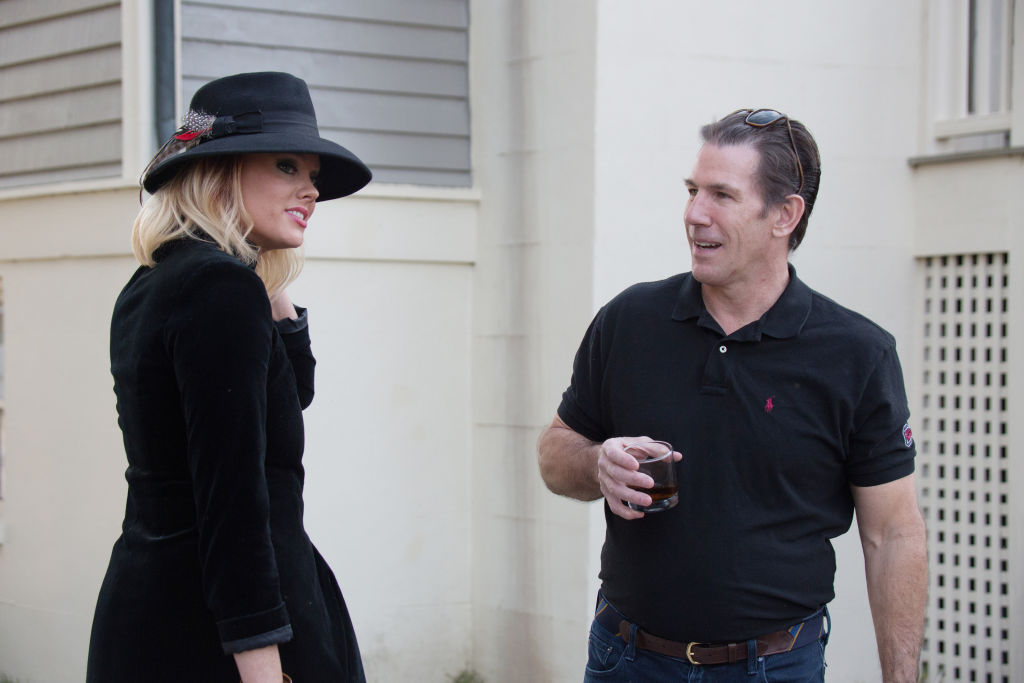 Ravenel no longer appears on Southern Charm after sexual allegations surfaced. Season six began with cast members humming about Ravenel's arrest and the repercussions. Kathryn Dennis, Ravenel's former girlfriend and mother of his children, worried how she'd manage as a single mother if Ravenel were to go to prison. However, since filming wrapped, Ravenel filed for sole custody and his relationship with Dennis is clearly strained.
The new photo is clearly tone-deaf
Recent reports of ugly interactions in court show that Dennis and Ravenel are not on good terms. A source told People that Ravenel is "doing everything he can to spread lies and drag Kathryn through the mud."
These revelations positions Ravenel's new Twitter post in bad taste. Dennis' mother Allision died at age 59 only days ago. She has been secluded as the family has requested for others to respect their privacy.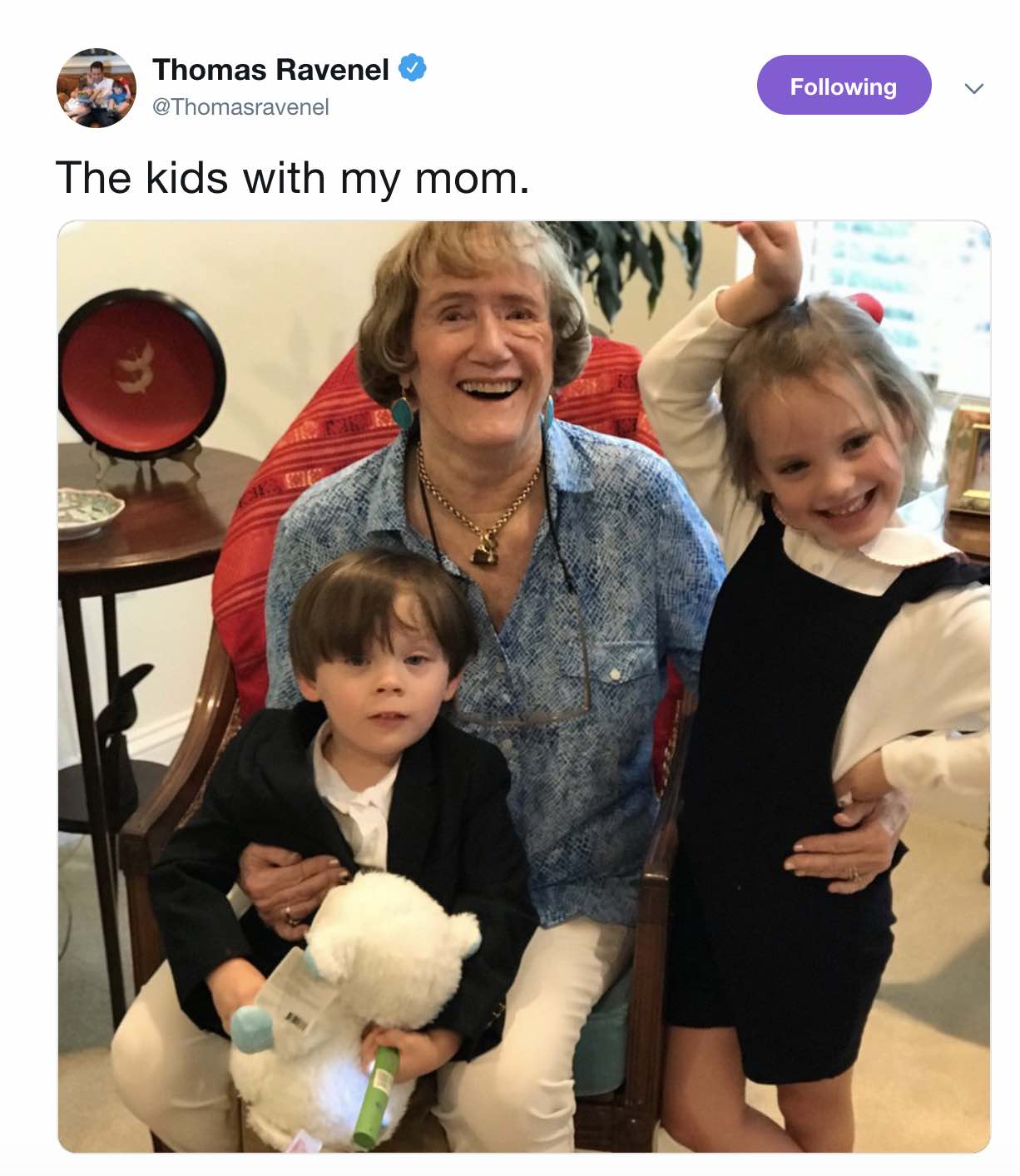 Dennis recently told People, "She was sick for a year and a half and I was taking care of her. She's since been living with me, essentially. It's great to have her around, especially because she's so good with the kids [Kathryn's son St. Julien, 3, and daughter Kensie, 5]. She's amazing. She's the best mom I could ever hope for with everything."
Fans are angered by Ravenel's post
Fans reacted shortly after Ravenel posted the photo of the children with his mother. One person noted that Ravenel hadn't posted in a month. "You haven't posted since June 1 and you choose the week that your babies lost their maternal grandmother to post your kids with your mom! How about adding some condolences to your kids. The lost a loved one too. So insensitive."
Many called him out for trying to hurt Dennis while she was grieving. "This post is in very poor taste, with its timing. Nothing against your mother. But it just an obvious mind game. We all see this. Find some class and Stop!"
A few people didn't see this as a dig against Dennis. "All our love to Kathryn and her family at this very difficult time….glad to know your mom is doing well…," one person commented. Another just wrote, "Cute picture but the timing is a little off considering Kathryn's Mother's recent passing."
Surrounded by love
Dennis shared a sweet family photo on Instagram along with the caption, "Family❤️" Several cast members commented. Close friend and cast member, Danni Baird wrote, "Love you to pieces, Kat. Your mom is so proud of u."
Boyfriend Hunter Price added a loving tribute. "You're the strongest, and most beautiful woman that I've ever been so lucky to love. Your mom will always be with you no matter what; just as I know she's always been. ❤️"