'Southern Charm': Grande Dame Patricia Altschul Slams Ashley Jacobs
Southern Charm just returned to Bravo with its sixth season, and it brought back a not-so-beloved cast member. Ashley Jacobs is back on the scene, this time without disgraced politician Thomas Ravenel to back her up. With Kathryn Dennis and Ravenel still embroiled in a custody battle over their two children, and with Ravenel facing sexual assault allegations in court, it's already a pretty dramatic season, and chances are good Ashley Jacobs will add to that.

And while it's clear that several of the cast members have bad feelings towards Ashley Jacobs, there's one person whose opinion weighs more than anyone else's — grande dame Patricia Altschul. When it comes to Ashley Jacobs, Altschul most definitely does not mince words.

Shocked that she's back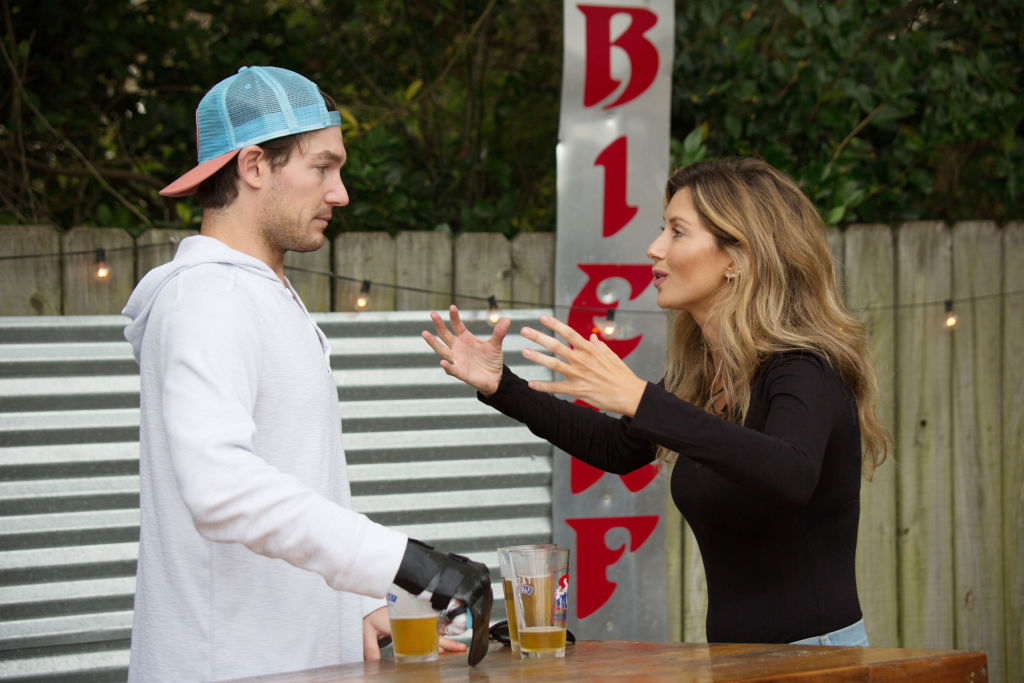 Thomas Ravenel and Ashley Jacobs certainly didn't make a lot of friends on the last season of Southern Charm, and with Ravenel's ongoing battles with Kathryn Dennis, Ashley Jacobs is likely to be more on the outs with the cast than ever. In fact, some of the cast members expressed surprise that she's back on the show.

"I was shocked when I saw Ashley. But then, I wasn't. I was hoping that if she had any sense, she would go back to California, which is her home, which is where she's from, where all her family and friends are. I cannot believe she stuck around," said Cameran Eubanks to Entertainment Tonight.

Cameran speculated that perhaps Ashley Jacobs felt the need to come back and apologize for her past behavior. "I think Ashley got a lot of negative feedback after she was so awful, especially on social media. I think Ashley wanted to come back this year and try to make amends because she felt bad. But the question is, did she really feel bad? Was it genuine from the heart, or did she want to make herself look good?"

Kathryn Dennis had this to say of the star, "I think that nature takes its course with humans like her. I mean, she self-destructs and that's what nature does. It's hard to come up with words to talk about her because she doesn't make sense herself."
Are these real apologies?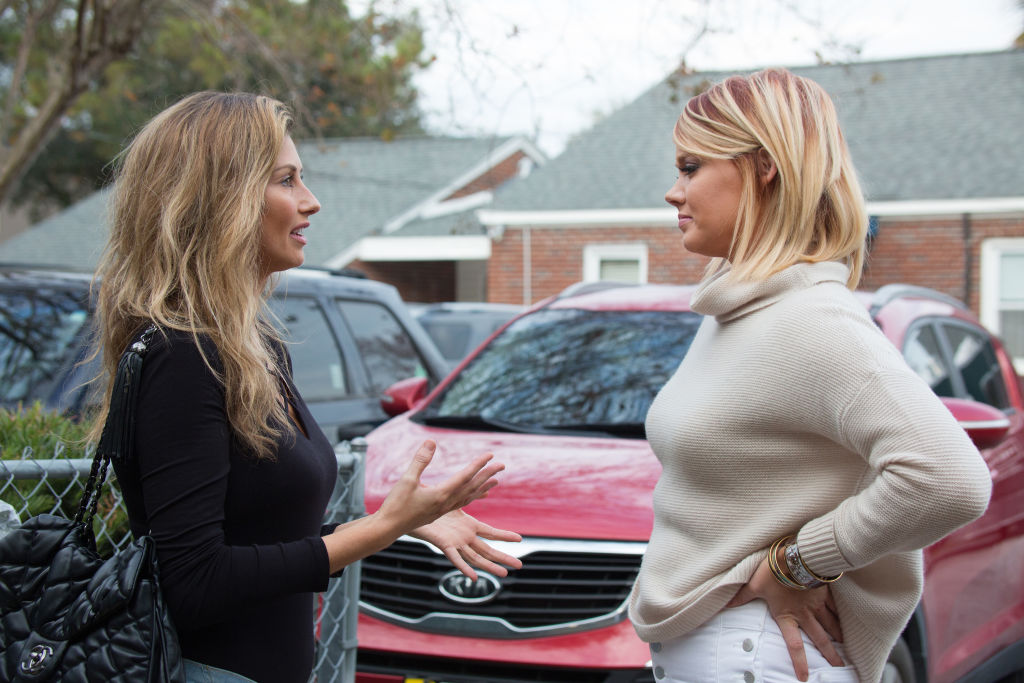 Ashely Jacobs has attempted apologies here and there and has been trying to ingratiate herself with the cast again. However, there are those who feel as if her apologies aren't exactly genuine.

Eliza Limehouse attempted to maintain a friendship with Ashley Jacobs, and seemed to be looking forward to trying to integrate her back into the group's good graces. "First off, I'm the only person, who [Ashley] hadn't ticked off," said Eliza. "She came to me and said, 'I want a second chance, I want to gain Kathryn's forgiveness, trust back,' or whatever, 'and I want to apologize.' And you know what, the Bible says you gotta forgive in order to be forgiven, so I'm gonna give you that. So, I'm the vessel of forgiveness. So I tried… it didn't go as planned."

As Eliza hints, it seems the apologies didn't exactly work out. Cast member Austen Kroll says nothing has changed. "Without giving away too much, she kinda just acts the same way she did at the reunion, where her apologies all have a 'but' at the end of them," he explained. "So, she's not really giving you an apology, and her reason for being there was, 'Hey guys, I just wanted you to know, I'm a changed person…' but then, you see this fire in her eyes! And you're like, you are the same friggin' person! You don't know how to apologize without doubling down."
Patricia dishes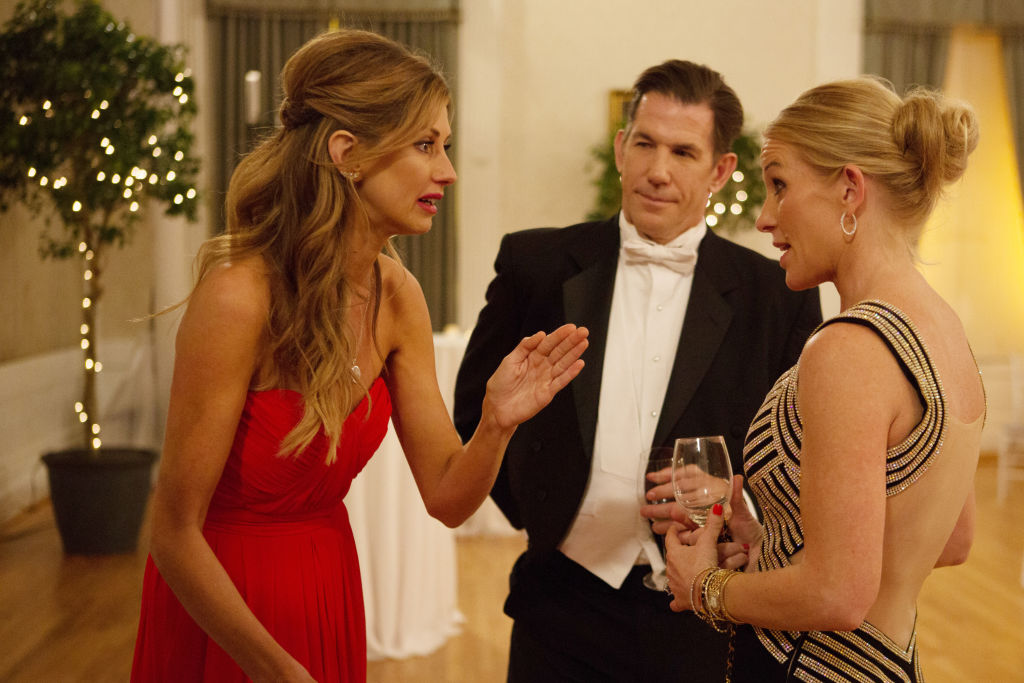 If there's anyone whose opinion ought to be feared, it's Patricia Altschul's. Her words cut like a knife, and she has plenty of words for Ashley Jacobs.

Of her behavior, Patricia told Entertainment Tonight, "She did the opposite of everything that I told her to do. I would say it hasn't worked for her… She's kind of the example of what not to do. If you could write a list of what not to do, she would personify that."

Patricia stands by her comments as well. "I called her a gold digger. I stand by that, and she told [my son] Whitney [Sudler-Smith], which I thought was kind of insulting, 'If it weren't for Thomas, you'd be my second choice.'"

She went on to call out Ashley Jacobs hard on her relationship with Ravenel. "My new favorite word is 'famewh*re,'" she said to Entertainment Tonight. "I love to use it whenever possible, so… famewh*re! Famewh*re! Famewh*re! I think it's hard to fall in love after five dates. Call me a skeptic, and the fact that she was so adamant about getting a ring, getting clothes, getting jewelry, getting Vuitton luggage, I mean, it seemed a little too obvious to just be love."