'Southern Charm': Kathryn Dennis Charged For Her Dangerous Car Wreck, Could She Lose Her Kids Again?
Southern Charm star Kathryn Dennis has been battling her ex, Thomas Ravenel, in court for nearly a year over the custody of their two children, Kensie, 5, and Saint, 3. The two have been slinging nasty accusations at each other since day one, as each parent wants primary custody. But, Dennis might have just ruined her chances thanks to a dangerous car wreck. Is Dennis at risk of losing her kids again?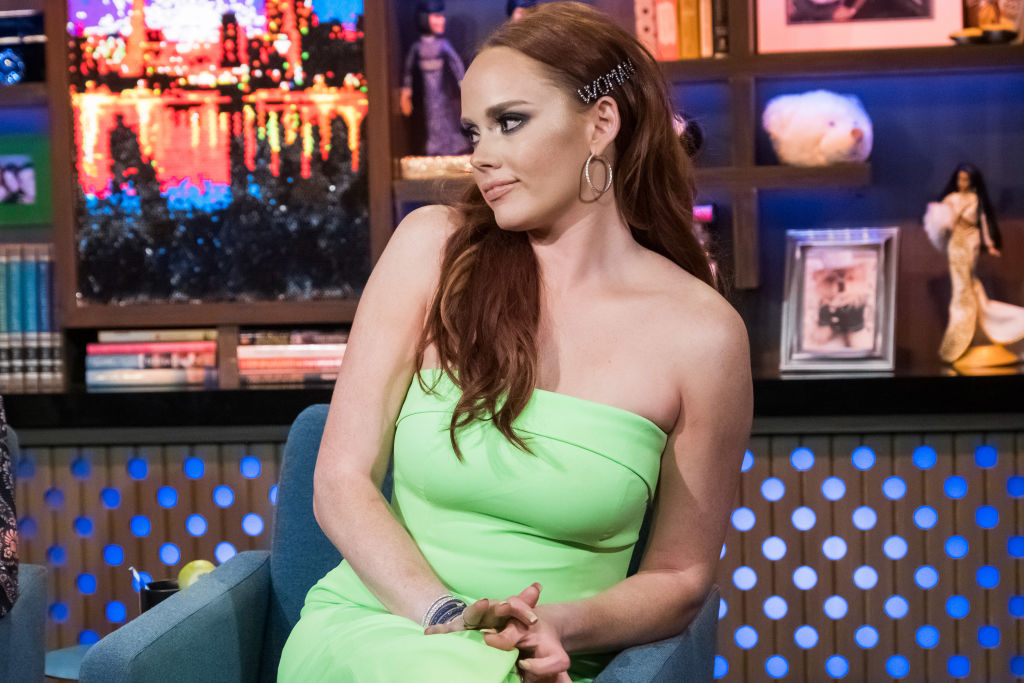 Cited for 'Careless Driving'
On August 2nd, Kathryn Dennis was driving northbound on Highway 17 in Mt. Pleasant, South Carolina with her children in the backseat, and she says they distracted her and caused her to take her eyes off the road. Dennis proceeded to hit a guardrail and then she slammed into three trees and two light poles before ending up in the southbound lane.
Luckily, there were no injuries. But, according to All About the Tea, three days later the city of Mount Pleasant issued Dennis a citation for "Careless Driving," and they are prosecuting her for the incident.
Dennis is scheduled to be in court on September 10th to face the charges against her.
Kathryn Dennis recently failed a court-ordered drug test
As part of her custody battle with Ravenel, the court ordered both parents to take a hair, blood, and urine drug test, as both Dennis and Ravenel have accused each other of having problems with alcohol and drugs.
Ravenel passed his drug test, but Dennis tested positive for benzodiazepines, amphetamines, and cannabis. Dennis has prescriptions for benzos and amphetamines, but cannabis is still illegal in South Carolina for both medical and recreational use.
Testing positive for cannabis means that Kathryn Dennis failed the drug test, and this isn't the first time. Back in 2016, Dennis lost custody of her kids because she tested positive for cannabis, and she subsequently went to rehab so she could get her kids back.
More Distracted Driving
Just days after the car accident, Dennis' children started school, and after she dropped them off, the Southern Charm star thought it would be a good idea to share her thoughts about her kids growing up fast with a video on her Instagram Story. However, Dennis recorded the video while she was driving.
Fans could easily tell that Kathryn Dennis was driving thanks to the reflection in her large sunglasses, and she had one hand on the wheel and was holding her phone with the other.
Dennis often looked directly at the camera instead of keeping her eyes on the road. And, immediately after she posted the video her fans started calling her out.
Because of the backlash, Dennis quickly deleted the video. But, someone was able to grab the video and share it.
Thomas Ravenel deleted his Twitter account
Just days after Kathryn Dennis' mother Allison died from ovarian cancer, Ravenel tweeted a picture of Kensie and Saint with his mother. The former South Carolina state treasurer was immediately hit with a wave of backlash from his followers for posting the photo.
It was Ravenel's first tweet since June, and the timing of the picture came across as cruel since Dennis had just lost her mother. Ravenel ended up deleting the tweet, as well as his Twitter account.
Before she passed away, Allison Dennis filed an affidavit with the court defending her daughter in her custody case, and she accused Ravenel of drugging Kathryn and having a serious alcohol problem.
Not long after Ravenel tweeted his photo, Kathryn Dennis posted a family pic on Instagram that featured her late mother.
"You're the strongest, and most beautiful woman that I've ever been so lucky to love," Kathryn's boyfriend, Hunter Price, wrote in the comments. "Your mom will always be with you no matter what; just as I know she's always been."