'Southern Charm New Orleans': Did Reagan Charleston Have an Affair?
Southern Charm New Orleans is back with its second season on Bravo, and that means it's time to catch more of our favorite Louisiana socialites embroiled in juicy drama. Now that Reagan Charleston and Jeff Charleston have divorced, there are plenty of rumors swirling about. Fans are curious to learn more about their divorce, and Reagan's new hubby. And one of the biggest questions on fans' minds is about Reagan herself. Was the Southern belle faithful to her now ex-husband, Jeff?

The divorce details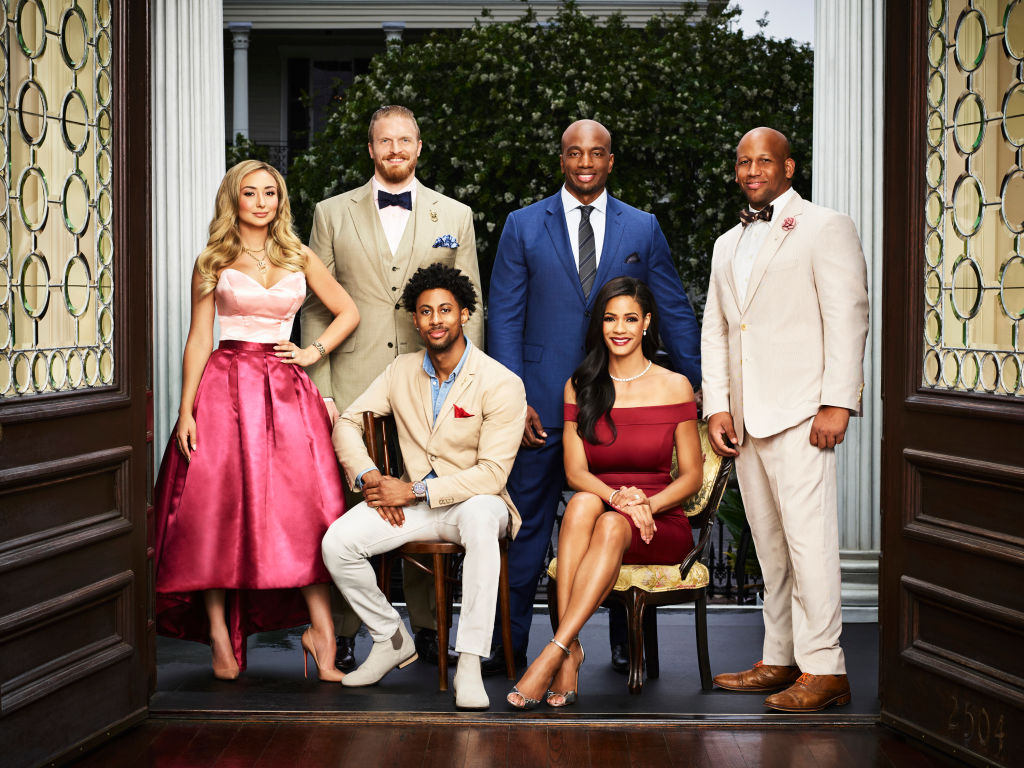 For many fans and friends of the couple alike, Jeff and Reagan Charleston's decision to end their six-year marriage came as a surprise. While many were aware that the couple was having marital problems, they weren't aware that divorce was on the horizon.

In a tweet, Reagan Charleston opened up about how they kept their issues together quiet out of embarrassment. "I didn't talk about how messed up our marriage was because it was embarrassing and I didn't know what to do. I wasn't happy. @jefecharleston wasn't happy. It was constant volatility and turbulence at home. We were miserable. #SouthernCharmNOLA"

Reagan Charleston also took the opportunity to shut down rumors that their divorce was a result of financial problems in another tweet. "And to the imbeciles saying I left bc of what happened with @jefecharleston mom and saying it had to do with $ — we never had financial problems. Our house was paid off. I have a successful business. I was finishing law school. I have a super supportive fam. #SouthernCharmNOLA"

Jeff Charleston allegedly suffered some degree of damage during his time as a professional NFL player, possibly resulting in mood swings and depression. Reagan Charleston claims that this created too much tension in their marriage, often resulting in confrontations and arguments.
Reagan's new beau
Since ending her marriage with Jeff Charleston, Reagan has moved on and found love elsewhere. After her split, she tweeted, "For so many years, I hid what I was going through at home [and] what I was feeling. When I stopped hiding my problems, happiness found me. Don't stay in a sad/bad situation [because] other people don't understand. Life is too short [and] you will miss out on the great stuff!"

After deciding to move on, she reunited with an old flame, Reece Thomas. Charleston and Thomas had previously dated, upwards of ten years ago prior to Charleston's marriage to Jeff. Reece Thomas and Charleston have already gotten married, and are expecting a baby girl on June 18th.

Reagan Charleston told People, "I'd gone through this really difficult transition in my life after my divorce and I was looking at being 30 years old where my friends were getting married for the first time and having babies and starting families and I was looking at completely starting over. That was terrifying. But then Reece came back into my life and everything fell into place."
Was Reagan faithful to Jeff?
With the new knowledge that Thomas Reece was a previous flame, and the rapid pace on Reagan Charleston's new relationship with him, some fans are wondering if Reagan was truly faithful to her ex-husband.

One Twitter user seemed to feel the same way tweeting, "YES! Reagan was pregnant and living with her ex boyfriend two months after her separation announcement from Jeff. She already married the new guy. She will lie but we all know she was cheating on Jeff #SouthernCharmNOLA"

Reagan fired back a tweet, answering with, "Wrong. I moved out of our house in mid 2017. We didn't announce the separation until after the first season aired almost a year later. The marriage was over. I moved out & I moved on. No cheating necessary."

In a preview on Bravo's website, Tamica Lee expressed doubts of her own. "I'm not gonna speculate that there was cheating involved, but there have been rumors that Reagan left Jeff and moved to the French Quarter because there's someone on the side. Her and Reese and Jeff are living a lie. … To me, I don't think Reece was ever out of the picture."