'Southern Charm New Orleans': Reagan Charleston and Reece Thomas Welcome a Baby Girl
Reagan Charleston and Reece Thomas are the proud parents of a baby girl! Charleston gave birth to the couple's first child, a daughter, on June 12. And they named her after her father — the baby's name is Reece Ellis Thomas.

Baby Reece arrived at 12:19 p.m. and weighed 7 lbs., 5 oz. Naturally, her parents are over the moon about the new addition to their family.

"She's here, and she is perfect," The Southern Charm New Orleans star wrote on Instagram. "Life will never be the same."

"We are simply overjoyed that Baby Reece came into this world today healthy and happy!" the proud parents told People magazine. "We have never known love like this!"

The baby arrived after a health scare for Thomas

Charleston and Thomas's baby girl arrived just one day after a serious health scare for the dad-to-be. As Charleston was preparing to deliver her baby, Thomas landed in the hospital with appendicitis.

"Less than 24 hours before I give birth — DID NOT think this guy would be in a hospital bed!! Perfect timing for a case of Appendicitis!!! NBD," wrote Charleston. "God has a sense of humor."

She added that Thomas would have to spend at least a week in the hospital recovering from his surprise surgery. Fortunately, mom and dad were both in the same hospital, and "they are going to wheel him up for delivery," Charleston shared.

"We were both so thrilled that Daddy Reece's white-blood-cell count was down and his doctors let him join us for the delivery and stay the day with us," Charleston told People.

The baby almost arrived prematurely

Thomas's appendicitis wasn't the first health scare the couple had on their way to becoming parents. About two months earlier, Charleston was in the hospital because doctors were concerned she might give birth prematurely. Fortunately, that didn't happen.

"Both girls toughed it out and momma made it like she said she would," Thomas shared on Instagram.

The couple's whirlwind first year of marriage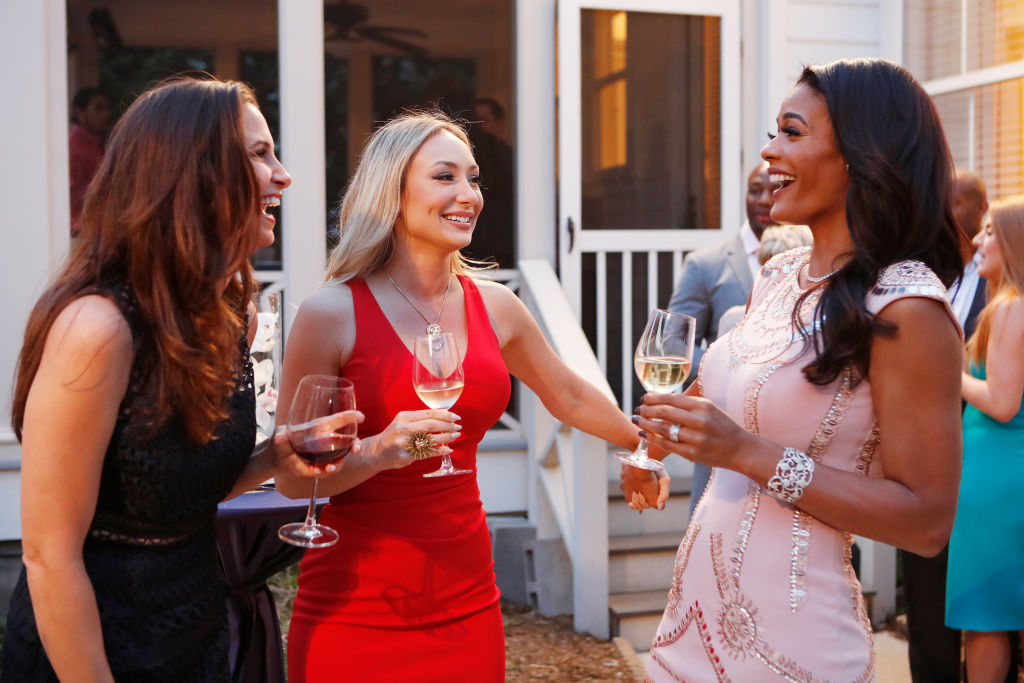 The past year has been full of changes for both Charleston and Thomas. About a year ago, Charleston split from her first husband, Jeff Charleston. She quickly reconnected with Thomas, an operations manager at a horse farm, who she'd dated a decade ago.

Soon, the couple were married and expecting a baby, as she revealed to People in May.
"We're thrilled!" Charleston said at the time. "Everything has been in hyperdrive, but it's been incredible."
"He was born to be a dad. He's so good with kids and he's got a dad hat on already. And I'm so ready to be a mom," she added. "I keep thinking about the fact that I'm bringing a life into this world. I'm going to have a little person who I'm going to feed and raise. It's the warmest feeling. I'm so excited."
Read more: 'Southern Charm New Orleans': How Does Jeff Charleston Earn His Money?
Check out Showbiz Cheat Sheet on Facebook!