'Southern Charm': Shep Rose Denies Spreading STD to Castmate
Southern Charm party boy Shep Rose has never really seen eye-to-eye with co-star Madison LeCroy. Recent events haven't exactly made it any easier either. When LeCroy and Austen Kroll broke up, Shep Rose was vocal about his support of the split — not exactly mending broken fences. 
Meanwhile, LeCroy seems to have decided to take the fight into her own hands. During a recent altercation with Shep Rose, LeCroy let it spill that Rose might have spread an STD to another cast member. Rose and the cast member hotly deny it, however, and things got somewhat ugly from there.
Madison LeCroy spills the tea
During their recent trip to Steamboat Springs, Colorado, things got a little hairy between some of the Southern Charm cast members. Craig Conover blew up at Chelsea Meissner on the bus, the other cast members alienated the now-sober Kathryn Dennis, and Madison LeCroy let slip an incredibly salacious rumor. 
Shep Rose and Madison LeCroy got into before the trip even started, and LeCroy decided she'd had enough of Rose's antics. "You don't f****** scare me. You're a bully … You want to know facts? I heard you gave her chlamydia. That's what I heard," said LeCroy of castmate Danni Baird, who was sitting nearby. "That's a fact … Ask Austen."
Regardless of whatever the two were arguing about, it seems socially unacceptable to just dish on someone else's sexual activity and sexual health like that. Whether or not LeCroy was right during the argument itself, that's no way to win a fight.
Shep Rose and Danni Baird deny it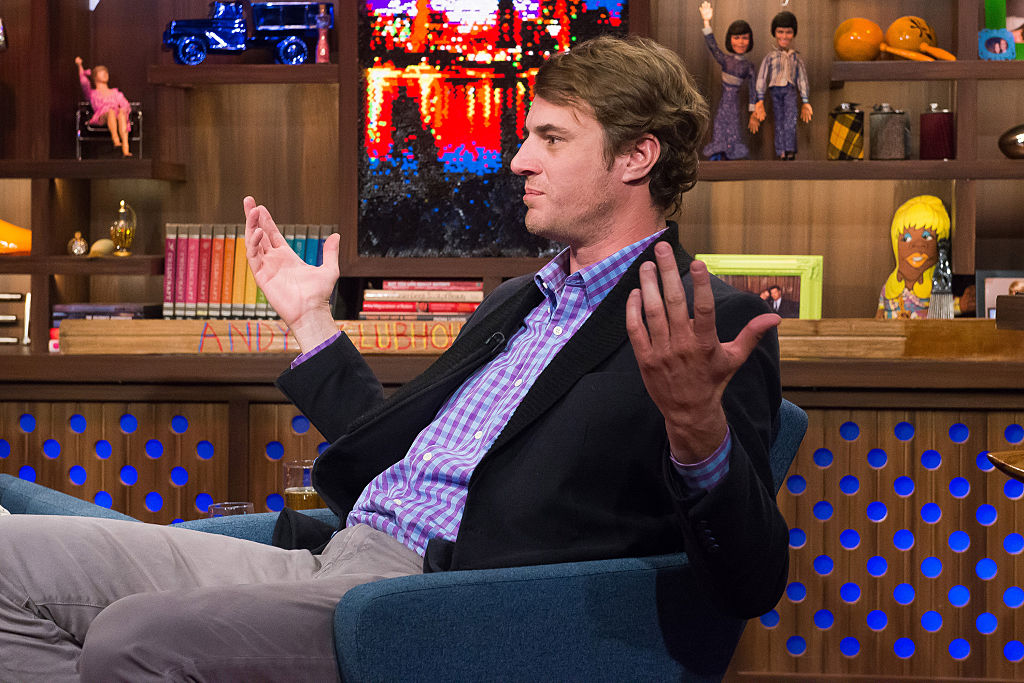 Shep Rose wasn't having any of it, and neither was Danni Baird. The two Southern Charm stars jumped to their own defense immediately after LeCroy made her accusation. 
"Not true, not true," said Rose. Meanwhile, Baird said, "That is a lie. A blatant lie. It's not a fact. Madison, you can't be throwing random s*** around like that, it's just not cool."
"Well if it's not true, that's fine," said LeCroy, seemingly trying to back down. Shep Rose wasn't planning on letting her get away without a response.
"It's not fine," he said. "I don't understand you. What's the anger come from? … And Austen told you? So now you've thrown him under the bus. You're a tornado. You just hurt three people, or tried to. Was it worth it?"
Danni Baird echoed some of the same sentiments, adding, "If you want to hurt him, that's fine. But why the hell would you just do that to me? You truly don't know what you're talking about, and you are hurting people who shouldn't be hurt. I'm on your team, so why the f*** are you acting like this?"
Austen Kroll weighs in
Eventually, Austen Kroll found out that LeCroy had mentioned what he'd said. For obvious reasons, the Southern Charm star wasn't happy either. 
"Madison, you will say anything to get yourself off of the fire!" said Kroll. "Why would you say that?" 
He added, "Man, when am I going to learn? … Nothing I tell you is sacred … It's like, for no reason, you're like, 'Let me just spout out information that Austen's told me.' Where's the trust in that?"
LeCroy felt badly about hurting Danni Baird's feelings. "I'll do whatever it takes to try to make it okay," said the Southern Charm star. "Sometimes when I'm so upset and mad, I don't know how to control my emotions. I just used the only thing I had and that unfortunately, Dani was involved. And I don't think she deserved that."