'Southern Charm': Shep Rose Says Madison LeCroy Would Rather 'Burn the City' Than Be Wrong
Southern Charm stars Shep Rose and Madison LeCroy have been at each others' throats for as long as most fans can remember. While it was recently revealed that Rose once made a pass at LeCroy, it's clear the two never actually wound up seeing eye-to-eye. Never has this been more apparent than on a recent episode of Southern Charm in which LeCroy claimed Rose had spread chlamydia to a castmate. 
In the aftermath, Shep Rose wound up calling LeCroy dangerous, saying that she'll do just about anything to be right.
Shep Rose made a pass at Madison LeCroy
It's well documented that Southern Charm's Shep Rose isn't fond of Madison LeCroy. Craig Conover suggests that a big portion of that stems from how Madison LeCroy treated Austen Kroll when the two were last together. During the Southern Charm After Show, Conover said, "He hates her because, two things…how she treated our friend and second of all, it started to affect our life."
However, Madison LeCroy thinks there might be another reason why Shep Rose dislikes her. According to LeCroy, she once turned Rose down. "I don't know if he's still bitter from me declining him when I was married and I wasn't interested," said LeCroy during an all-ladies dinner with Patricia Altschul and the rest of the women of Southern Charm. 
Cameran Eubanks went on to add, "Shep would hit on anything that stands upright." Could it be that the Southern Charm socialite's real reason for bitterness comes from being turned down? Well, not according to Shep Rose, but that's what one might expect. Regardless, their constant arguing has lead to a recent debacle during a trip to Colorado.
The STD debacle
When the Southern Charm crew decided to take a vacation to Colorado, things immediately took a turn for the worse. Small spats sprang up in a couple places — Craig Conover and Chelsea Meissner duked it out on the bus, and Kathryn Dennis told her peers that she felt alienated when they went out for a marijuana-based meal. However, one of the most explosive fights was between Madison LeCroy and Shep Rose. 
During a verbal argument, LeCroy let slip a pretty massive rumor — she claimed that Shep Rose had given Danni Baird chlamydia. "You don't f****** scare me. You're a bully … You want to know facts? I heard you gave her chlamydia. That's what I heard," said LeCroy. "That's a fact … Ask Austen."
Shep Rose denied the claim, as did Baird. LeCroy tried to back down, saying, "Well if it's not true, that's fine.
Shep Rose wasn't having it, and went on to say, "It's not fine. I don't understand you. What's the anger come from? … And Austen told you? So now you've thrown him under the bus. You're a tornado. You just hurt three people, or tried to. Was it worth it?"
Baird added, "If you want to hurt him, that's fine. But why the hell would you just do that to me? You truly don't know what you're talking about, and you are hurting people who shouldn't be hurt. I'm on your team, so why the f*** are you acting like this?"
Is Madison LeCroy too argumentative?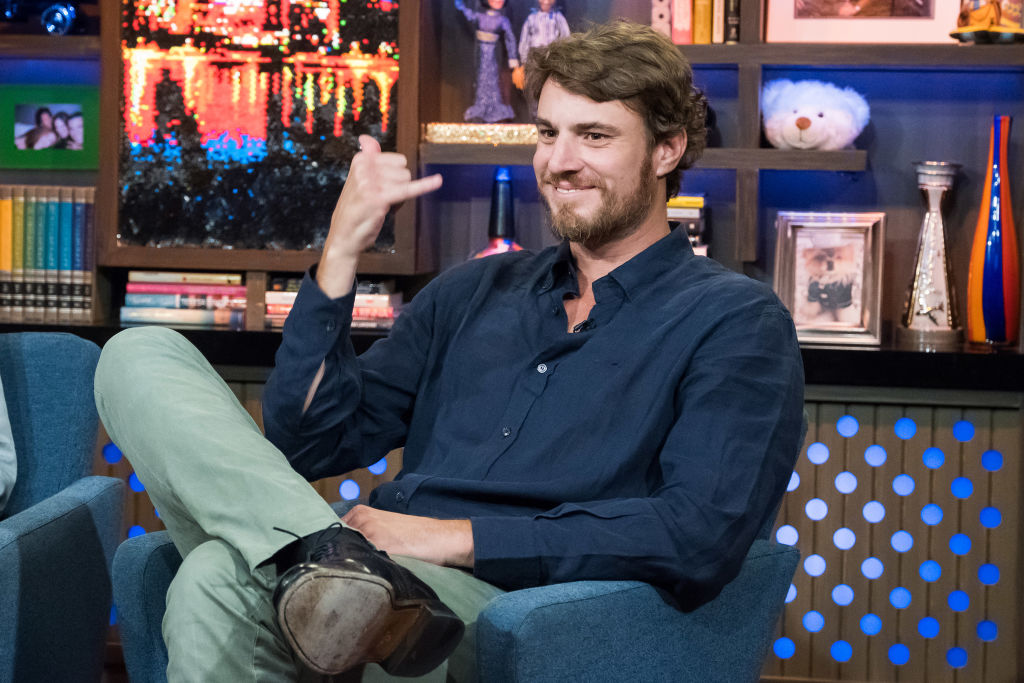 According to Shep Rose, this sort of behavior is typical of Madison LeCroy when it comes to winning an argument. 
"There always has to be an enemy with her," said Rose during the Southern Charm After Show. 
"She operates out of spite. And any way she can pull like, somebody else in it at that time, or if she thinks she has ammunition and it may include an innocent victim, she'll say it. It doesn't matter if it's true," added Baird. 
"She said some really harmful things, and said that Austen told her them. Again, she'd rather burn the city than bow out," claimed Rose.