'Southern Charm' Star Craig Conover Is Completely Different When Shep Rose Is Not Around
Talk about a split personality. Southern Charm star Madison LeCroy says Craig Conover is a completely different person whenever Shep Rose is not around. During a season 6 episode of Southern Charm, Conover dropped a bombshell to LeCroy's boyfriend, Austen Kroll, telling him that he should probably cut ties with his co-star because she is trying to get with other men. Based on what Conover said, one might think that he and LeCroy are not on the best of terms. LeCroy, however, claims that could not be further from the truth.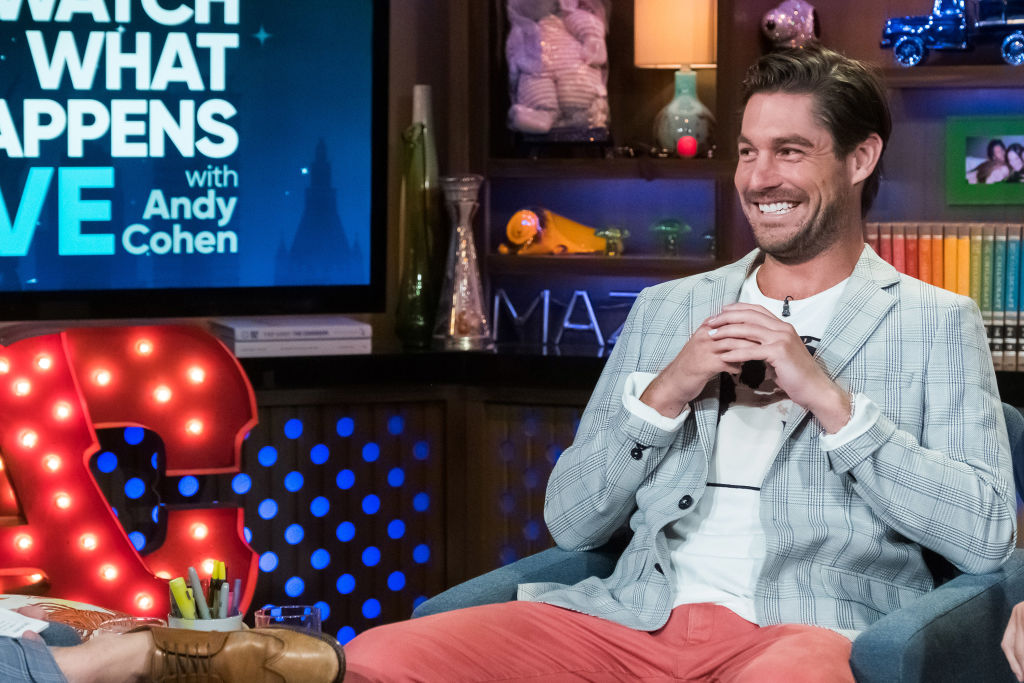 LeCroy says Conover is completely different around her
Kroll and LeCroy's romance was about as up and down as it gets. The two split up and reunited on several occasions. They also experienced a few cheating scandals along the way. But that did not stop them from giving love another try.
On one episode of Southern Charm, Conover and Rose had a little chat with Kroll about his relationship with LeCroy. The best friends told Kroll that it was in his best interest to cut ties with his girlfriend, whom they say has been hitting on men on social media. Many fans took this as Conover shading LeCroy, but she claims that the situation is a little more complicated than that.
According to Reality Tea, LeCroy has no hard feelings towards Conover or Rose, even though Kroll broke up with her. Instead, LeCroy believes that Kroll should be held responsible for pulling the plug on their relationship. He is, after all, a grown matter and is fully capable of making decisions without anyone's help.
She then went on to say that Conover acts differently when it is just them hanging out. She also assured fans that she could never stay mad at Conover, even if she wanted to.
"It's so crazy because he acts so chill when it's just me around him on my own, and then he has a lot of things to say. I'm never mad at Craig. I mean, come on," LeCroy shared.
Will LeCroy and Kroll get back together?
Despite everything that Kroll has done, LeCroy sounded like she is open to getting back together with him. In fact, when she was asked about reuniting with Kroll at some point down the road, LeCroy said that it is a possibility.
According to Bravo, she also explained how she can never really quit the Southern Charm star, mostly because they have such a great time hanging out. That does not mean the two will ever rekindle their romance, but it definitely sounds like LeCroy is leaving the door open.
"He's something I cannot stop. We just have a good time together, and it's hard to convince everyone that this is your relationship when they are looking from the outside," LeCroy explained.
Whatever happens between the two, fans can rest assured that their relationship will be brought up on the next season of Southern Charm. Conover and Rose should also get used to LeCroy hanging around, especially if she is willing to give her romance with Kroll another shot.
Kroll has not said anything about LeCroy's recent comments. LeCroy also recently revealed that she is not actively looking to date and that she still cares a lot about her former boyfriend.
Inside Kroll and LeCroy's 'Southern Charm' breakup
Kroll confirmed that he is no longer dating LeCroy during a promotional clip for the season 6 reunion of Southern Charm. The reality star opened up about the split during an appearance with Andy Cohen on Watch What Happens Live, where he admitted that he still cares for her. Based on LeCroy's recent interview, it is safe to say that she feels the same. That does not mean they will get back together, but it is good to know that they are open to the idea.
Following the reunion, LeCroy opened up about the possibility of having a friendship with Rose. Considering their previous interactions, most fans would think that a relationship between the co-stars is completely out of the question.
LeCroy, however, revealed that she is totally open to hanging out with Rose — but only under one condition. LeCroy would stay in the same room as Rose as long as he was a little high on edibles. No word yet on if Rose would consider taking LeCroy up on that proposition, but there is little doubt that fans would love to see that happen.
Southern Charm returns with new episodes in 2020.