'Southern Charm' Star Danni Baird Reportedly Caught Lying Under Oath For Kathryn Dennis
Southern Charm star Kathryn Dennis is currently in the middle of a nasty custody battle with her ex, Thomas Ravenel, and she has enlisted the testimony of friends and family to help her prove her case against the former politician and receive primary custody. However, it appears that Dennis' friend Danni Baird went too far with the affidavit she recently submitted to the court by lying under oath.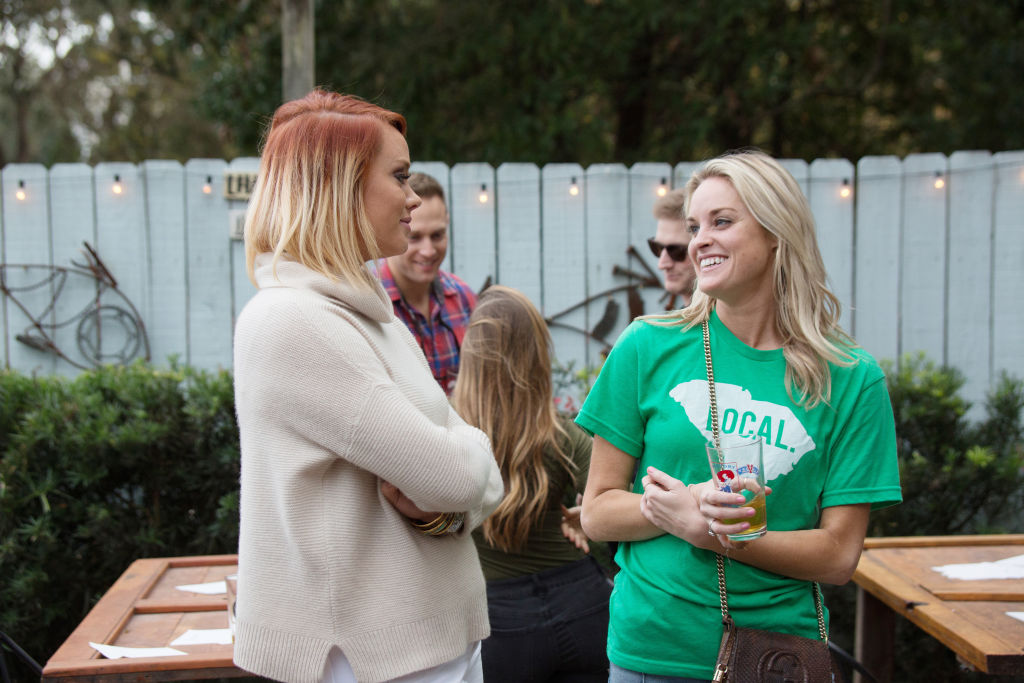 Danni Baird claimed Thomas Ravenel wasn't telling the truth
After Thomas Ravenel accused Kathryn Dennis of allowing their 5-year-old daughter, Kensie, to watch an episode of Southern Charm that featured Dennis crying about being a "single mom" after police arrested Ravenel on assault charges, Baird submitted an affidavit that claimed Ravenel wasn't telling the truth.
Even though he starred in a reality show for five years, Ravenel is now arguing that the reality TV industry has had a "poisonous effect" on their lives, and he says he texted his ex to let her know he didn't want their small children watching the show.
Baird and Dennis caught watching 'Southern Charm'
But, according to All About the Tea, Baird claimed that Ravenel's version of the story wasn't true, and she knows that because she was there. Baird explained that she and Dennis knew the episode featured scenes of them fighting, so they made a short video for Dennis' Instagram story to explain to fans that they are still friends.
"You can see Kensie was in the background sitting beside me, but she was not watching the show. We only turned the tv on briefly to have it playing in the background of our Instagram story," said Baird. "I'm sure Kensie wasn't even paying attention to the show because she was so focused on our game of tic-tac-toe … I know that Kathryn does not allow either of her children to watch Southern Charm. In fact, whenever I'm at her house and the kids are there, the television is rarely even on."
However, in the video from that night, Dennis and Baird were on Instagram Live, and Dennis said they were watching the show and proceeded to give commentary with Kensie sitting right next to Baird.
Kathryn Dennis and her children were recently in a car accident
In addition to her nasty custody battle with Ravenel, Dennis has had to deal with a lot of drama and heartbreak outside the courtroom. Just a few days before her mother Allison passed away from ovarian cancer, Kathryn and her kids, Kensie, 5, and Saint, 3, were in a car accident. Kathryn was driving in Mount Pleasant, South Carolina, on August 2nd when she lost control of her vehicle and hit a guardrail, three trees, and two light poles.
The Southern Charm star said in the accident report that her kids distracted her, and that led to the crash. Luckily, no one was injured, and the police didn't issue a citation.
The day before her accident, Kathryn was in New York City to tape the Southern Charm Season 6 reunion.
Danni Baird says Madison LeCroy crossed the line
During a recent episode of Southern Charm, Austen Kroll's on-again, off-again girlfriend Madison LeCroy claimed that Shep Rose gave Baird chlamydia when they dated ten years ago. Both Rose and Baird immediately denied the accusation, and Baird told The Daily Dish that LeCroy went way too far talking about things she had no knowledge of.
"This is the first time something like this has ever really happened to me where I've been targeted like this, so I'm just having a hard time navigating and processing it," said Baird. "And, I'm trying to do the best I can with the outcome of all of this by taking the high road and by, really, just trying to set an example for other people who feel unfairly targeted like this, especially now in this digital age with young people and bullying."
Baird says she can say without a doubt that she's never had chlamydia, and she prides herself on having a clean and healthy sex life. However, that doesn't really matter at this point because the accusation has been made, and even though it's not true it's still "out there" and the word is forever tied to her.
New episodes of Southern Charm air Wednesday nights on Bravo.