'Southern Charm' Star Kathryn Dennis Accused of Burglary and Ashley Jacobs Is Right in the Middle of the Drama
Southern Charm star Kathryn Dennis is being dragged through the mud once again. A former friend of Dennis has accused her of breaking into her home and stealing a few items. The legal troubles are embarrassing enough, but in an odd twist, the friend is also an acquaintance of Thomas Ravenel's former girlfriend, Ashley Jacobs.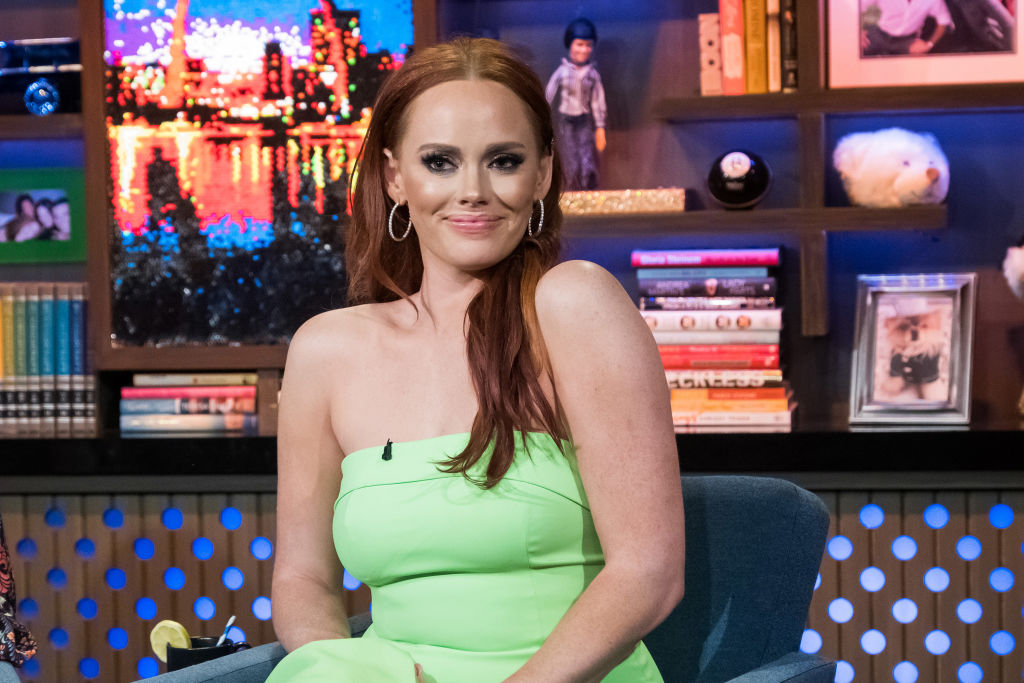 Kathryn Dennis accused of burglary
At the end of last month, Lara Dawson called the Mount Pleasant Police Department and said that Dennis had broken into her home and was stealing things. Dawson and Dennis used to be good friends, and weirdly enough, she was also Jacobs's former roommate.
According to All About The Real Housewives, Dawson claimed that Dennis while breaking in while she was on the phone with the police. At the time, Dawson had just returned from a shopping trip and supposedly caught Dennis red-handed.
"[Kathryn Dennis was] forcing entry into her residence as she was on the phone with dispatch," the police report explained. "Ms. Dawson was adamant that she was observing this as it occurred, as she was just returning from a Verizon store to her residence."
Dawson claims that Dennis was with a man and that they were driving a Honda SUV that had Texas license plates. She told the dispatcher that Dennis and her friend attempted to break in through the back door after failing to gain entry at the front.
But when the police arrived at Dawson's residence, a very different situation unfolded.
Not only was Dennis nowhere to be found, but the officers also did not discover any signs of a break-in. They did, however, note that there was some old damage to the frame of an exterior door.
The police concluded that there was no evidence that someone attempted to burglarize Dawson that night. Despite their conclusion, Dawson remained adamant that Dennis tried to get inside her home.
Was Kathryn Dennis charged with a crime?
It is unclear if Dawson and Dennis were ever close, but the former claims their friendship started at the beginning of this year. Dawson also says that their relationship fell apart in early September, weeks before the alleged burglary took place.
Because the officers found zero evidence at the scene of the crime, they actually charged Dawson for making a false police report and booked her in jail. It didn't help that Dennis had a solid alibi.
At the time of the alleged burglary, Kathryn Dennis was visiting her attorney, who confirmed her whereabouts in an affidavit.
In addition to breaking into her house, Dawson told officers that Dennis was hiding in her closet and had been stalking her for weeks.
After placing her into custody, the officers put Dawson on a psychiatric hold because she was being suicidal.
The Mount Pleasant Police Department released Dawson over the weekend after she met a $1,500 bond. She has not commented on the accusations against Dennis. Dawson is facing felony charges for filing a false report.
How are Dawson and Jacobs connected?
To make things even more interesting, Dawson was Jacobs' roommate while she was still mixed up with former Southern Charm star Ravenel. Dawson says that she was living with Jacobs in the fall of 2018, around the same time she was ending her romance with Ravenel.
Dawson revealed that Ravenel has major drinking issues, and sources claim that she helped Dennis in her bid to gain full custody over their children.
As Southern Charm fans are well aware, Kathryn Dennis lost custody of her kids a few years ago over a failed drug test. After going to rehab and getting help, a judge restored Dennis' custody rights.
Ravenel, meanwhile, is dealing with his own legal woes. The disgraced reality star was accused of sexually assaulting a nanny, allegations he vehemently denies.
Bravo kicked Ravenel off Southern Charm in the wake of his sexual assault scandal. Around the same time, Ravenel and Jacobs parted ways.
Without Ravenel at her side, Jacobs was only given a brief cameo on Southern Charm last season and has since moved back home. She is not expected to appear on the series any longer and has yet to comment on the latest drama surrounding Dennis.
Kathryn Dennis is still fighting for full custody of her children, so it is unclear how her latest legal drama will affect her case.