'Southern Charm' Star Shep Rose Says Kathryn Dennis Had Off-Camera Breakdown
Kathryn Dennis has been fighting through some challenging moments in Season 6 of Southern Charm, and no one knows that better than her castmates. With Thomas Ravenel throwing accusations of intoxication at her alongside their ongoing custody battle, it's easy to see why Dennis is stressed. Add to that the fact that Thomas Ravenel could wind up in jail after this 2018 assault and battery arrest, and it's no wonder the Southern Charm star might be having a breakdown off-camera. Luckily, castmate Shep Rose was there to lend an ear — but is that enough to keep Kathryn Dennis going strong?

Thomas Ravenel's assault and battery charges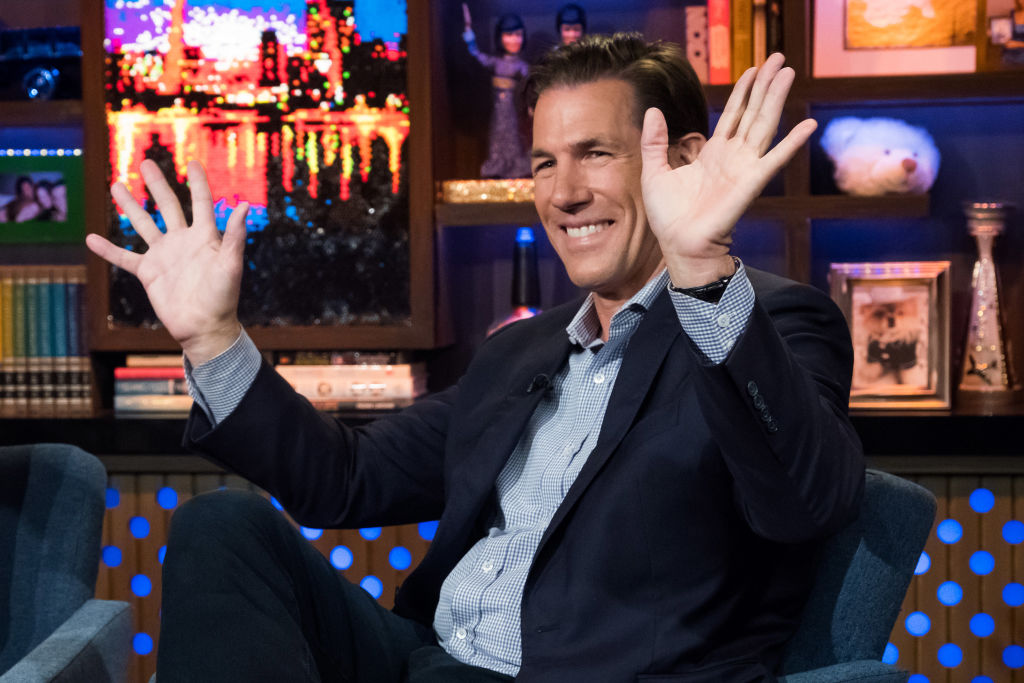 Thomas Ravenel was accused of assault and arrested for second degree assault and battery in 2018. This came as a shock to Kathryn Dennis, who reports having to find out about his arrest via the news.

The charges came from a former nanny for Ravenel and Kathryn Dennis' children, Dawn Ledwell. According to Ledwell, Ravenel "approached [her] without any hesitation and attempted to kiss [her]." Ledwell adds, "It escalated from there where he wouldn't take no for an answer. Although it wasn't penile penetration, what he did do was identified by the law as first-degree forcible rape."

"I turned around and he had his pants dropped, not wearing underwear … He was blocking the door. I was mortified, embarrassed, and scared," Ledwell told People.

This wasn't Ravenel's first sexual assault case. Ravenel was previously accused by a Tinder date, who claimed Ravenel assaulted her in the nanny room. Ravenel settled out of court, but Ledwell was frustrated when she discovered she wasn't the first victim of Ravenel's detestable behavior.

"I was outraged because I found out then that I was not an isolated incident. I had blamed myself, like many victims do, [but I realized then] that it wasn't my fault. It was his fault. He's the perpetrator," explained Ledwell.

Now, Kathryn Dennis is having difficulty facing the distinct possibility that Ravenel may face jail time, and she'll have to raise her children as a single mother. As a result, Dennis had a breakdown during a recent episode of Southern Charm.
A spat with Danni Baird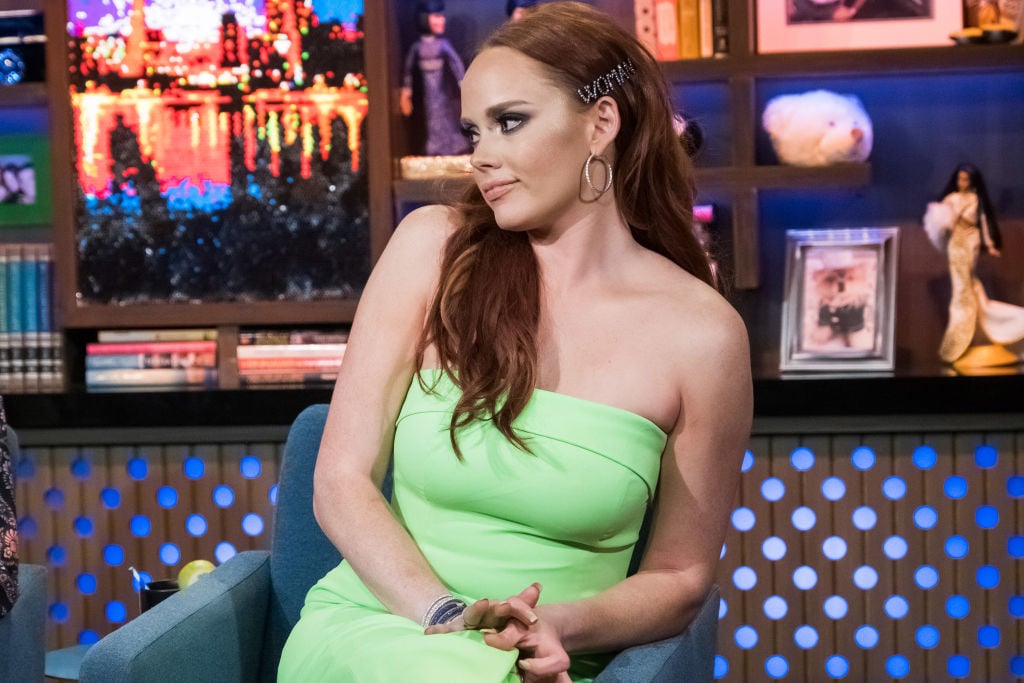 As stress began to mount for Kathryn Dennis, she also entered a new relationship, and her friends and castmates felt as if her behavior changed. Danni Baird and Naomi Olindo started to find it difficult to get ahold of Dennis right before a trip together. After an initial confrontation about her behavior over dinner, Baird and Dennis get into a spat at a social gathering with their friends.
Kathryn Dennis breaks down off-camera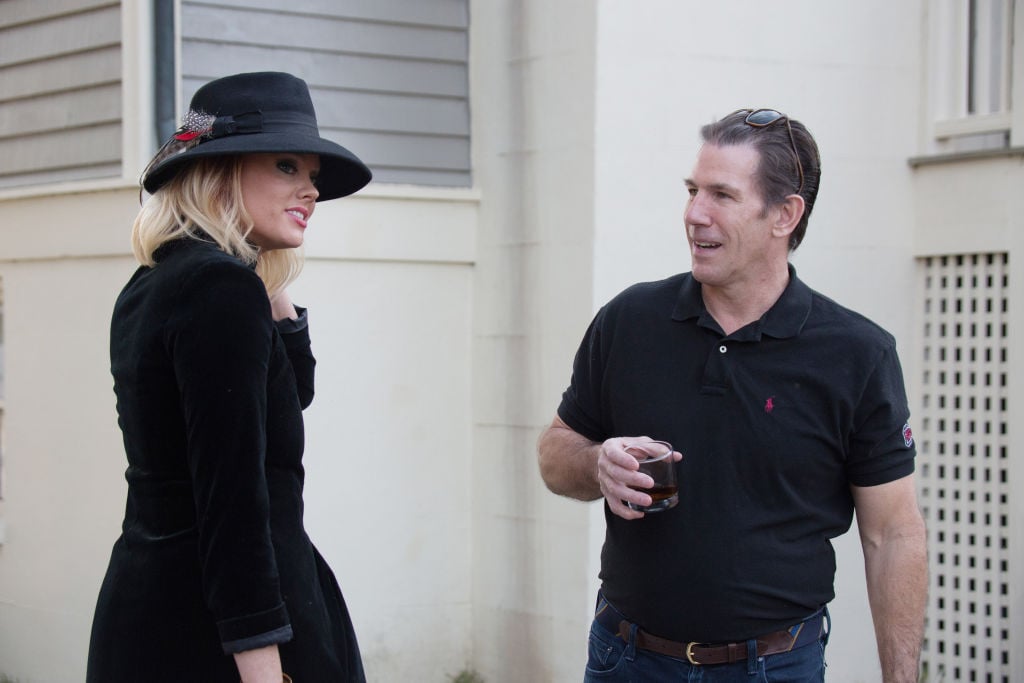 After Kathryn Dennis broke down with concerns over being a single mother, she apparently had a second breakdown off-camera. Castmate Shep Rose told People that he was "very worried" about her.

"She's going through a lot, and sometimes you forget all the things she's going through," Rose told People. "But, as I tell her, 'I don't know what you're going through 'cause you don't tell me.' In friendship, you have to meet someone halfway, and I hope she's learning that lesson, because she internalizes all this, and then it explodes, and [she] expects us to understand, and we just don't know."

Shep Rose took his co-star out for breakfast for a chance to discuss everything she's been going through. "I'm glad we did that. … She doesn't reach out to anybody — maybe [Southern Charm castmate] Danni [Baird], some. If I see her, I feel very protective of her. 'Let's go sit down and let's talk.' That's how I am. … I think I put her at ease, 'cause I turn everything into a joke and she likes to laugh, so I might not be the best shoulder to cry on, but I'm like Patch Adams, or someone, you know?" explained Rose.