'Southern Charm' Star Thomas Ravenel Reportedly Paid Ex-Nanny Over $100K to Settle Sexual Assault Case
Disgraced Southern Charm star Thomas Ravenel is officially off the hook. The reality star was facing a sexual assault lawsuit stemming from an incident with a former nanny named Dawn Ledwell. But the two quietly settled out of court this past summer after Ravenel was forced to dish out over $100,000 to end the suit. Here's everything we know about Ravenel's settlement.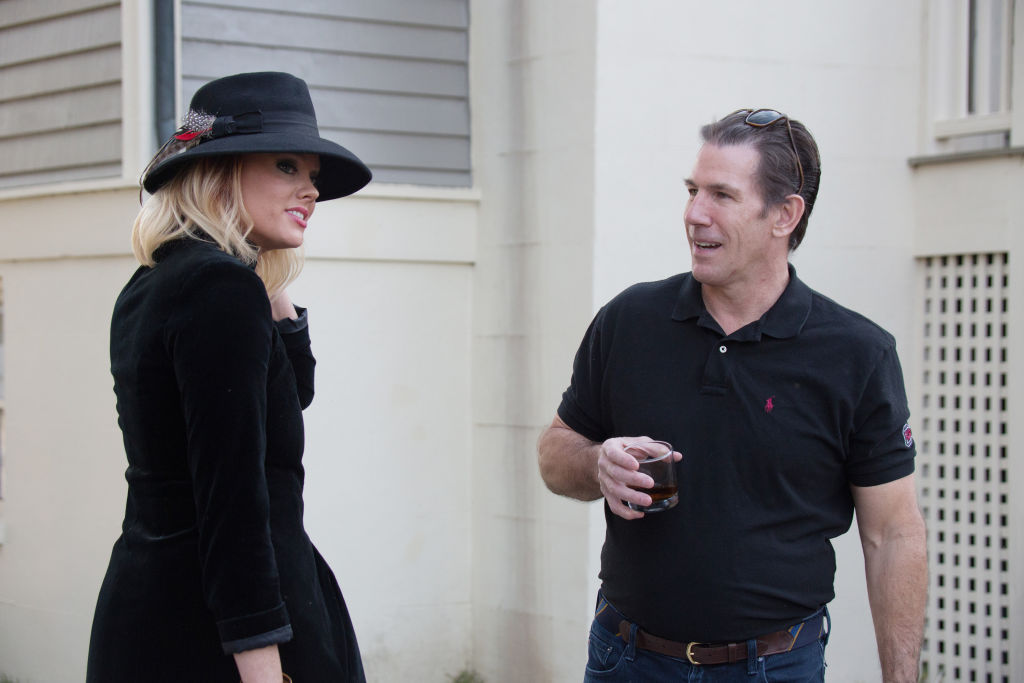 Thomas Ravenel and Ledwell reach a settlement
Official court documents revealed that Ravenel and Ledwell reached an agreement in July of this year. But instead of paying Ledwell a lump sum of money, Ravenel agreed to put the majority of the funds towards a non-profit organization.
According to The Blast, Ravenel will pay $80,000 to a People Against Rape, and the donation will be made in Ledwell's name. The former Southern Charm star also agreed to pay off all of Ledwell's legal fees, which amounted to around $45,000.
As part of the settlement, both parties were required to issue public statements and the court records were not kept private.
Although Ravenel no longer has to worry about Ledwell, her case against Bravo and the producers of Southern Charm is far from over.
Ledwell continues lawsuit
In 2018, Ledwell launched a lawsuit against Ravenel and Bravo over the alleged assault. The former nanny claims that producers of the show should have been held liable for what happened because they did not provide enough security.
She also argued that the series pushed storylines that featured sex and alcohol, encouraging Ravenel to act out.
In court documents, Ledwell says that she informed Bravo about the assault, yet the network did not launch an investigation. Instead, they kept filming like nothing happened and kept Ravenel on the show.
Bravo has not settled with Ledwell, who is looking for unspecified damages.
Ravenel, of course, has been laying low since the scandal and is doing everything in his power to rehab his image.
Once Thomas Ravenel's sexual assault scandal made headlines, Bravo booted him from the series. While his case with Ledwell is now settled, we're pretty confident that his time on the popular reality show is over.
Bravo answers back
As Ledwell continues her lawsuit against Bravo, the network has finally responded to her claims. Bravo revealed that Ledwell signed a contract when she appeared on the series that waved her right to take them to court.
Ledwell allegedly agreed to be a voluntary participant on Southern Charm and even signed a release following the sexual assault allegations.
Bravo believes they have a solid case against the former nanny and has asked a judge to dismiss the case entirely.
Ledwell, however, is not backing down. Her lawsuit with Thomas Ravenel might be over, but she is still moving forward with her case against the network. Depending on what Ledwell is asking, there is a chance that the parties settle out of court, but we are not holding our breath.
Thomas Ravenel pleads guilty
This past September, Ravenel appeared in court to answer for charges of third-degree assault and battery.
Despite denying any wrongdoing, Ravenel shockingly pleaded guilty to the charges. The reality star, who was once the State Treasurer for South Carolina, received a 30-day sentence for his crimes and had to pay out $500.
Ledwell was not in court the day Ravenel pleaded guilty. She did, however, pen a letter to him revealing the facts of what went down.
Per her recollection, Ledwell says that she was taking care of Ravenel's daughter, Kensington Calhoun when he came into the room and assaulted her. The child was sleeping in the same room when the incident occurred.
Ravenel reportedly trapped her in the room and attempted to rip off her clothes. After a long struggle, Ledwell was able to escape. She then called several people and told them what happened.
Ledwell also took photos of her injuries, which helped detectives corroborate her story.
Following the guilty plea, Ledwell stated that Thomas Ravenel should have been put in jail for what he did and was disappointed by the light sentencing.