'Southern Charm': This Was the One Thing Shep Rose Couldn't Leave BravoCon Without
Bravo worlds collided during the first-ever BravoCon, which took place from November 15-17. Bravolebrities met and mingled with fans, but also with each other, as shows cross-pollinated all weekend in Manhattan.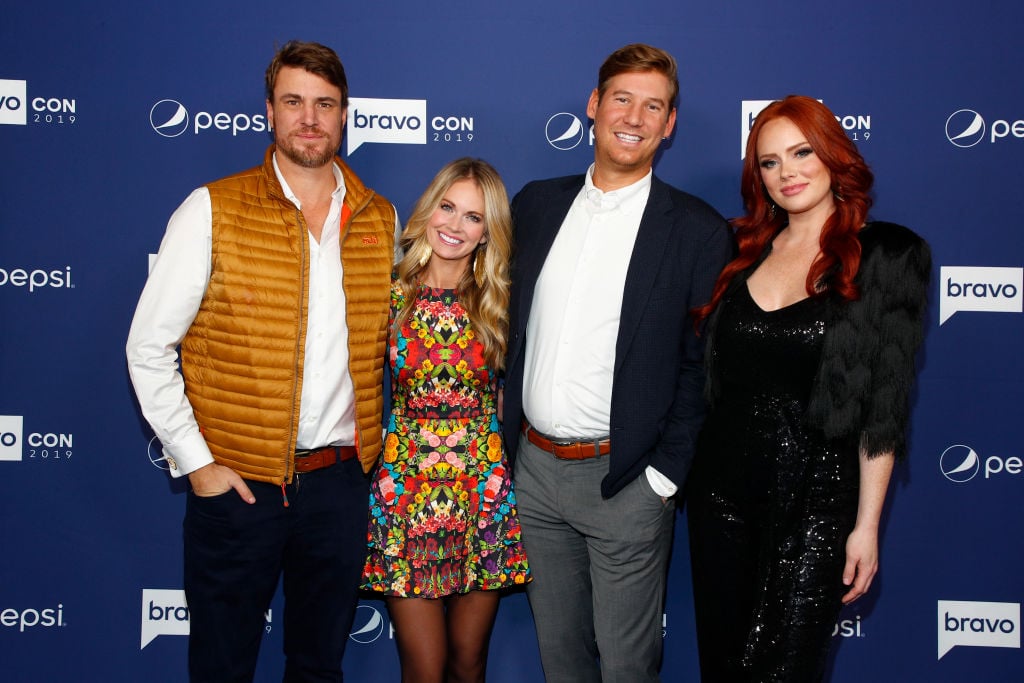 The Below Deck franchise was well represented. Captain Sandy Yawn and Captain Lee Rosbach were both ready to meet fans. So was chief stew Kate Chastain, bosun João Franco, deckhand Colin Macy-O'Toole and chef Ben Robinson.
In addition to personal encounters, fans and Bravolebs could pick up all-important merchandise. Craig Conover from Southern Charm was selling his pillows, Yawn offered her own t-shirts and hats, plus Rosbach had a table filled with Captain Lee-wear. Gaby Schwager from Rosbach's management group, Stars Marketing Group, shared with Showbiz Cheat Sheet that Shep Rose from Southern Charm couldn't leave BravoCon without a signature Rosbach shirt.
This seemed to be a favorite for Rose
Schwager shared that the marketplace oozed electric energy and Bravoleb spottings occurred around the clock. Plus some Bravolebs were working their own booths. "Craig was there, let me tell you, Craig worked it," Schwager dished. Plus, "Sandy was right by us too." She especially praised Jessica Koby from Bravo and Jennifer Brinduse from Superfly, who coordinated the Bravo Bazar.
As she was working at the Captain Lee booth, Schwager could see one Bravoleb who seemed to be especially excited about one of the shirts. "Shep came over and got incredibly excited to see some of the Captain Lee merchandise, especially the 'screwed the pooch,' or the 'you really screwed the pooch' t-shirt," Schwager recalled.
"He grabbed them right away," she continued. "Then he grabbed Austen from another booth. Dragged him down there and said, 'You have to get these Captain Lee shirts!' So Shep ended up treating Austen and they each got a shirt," she said. Rose also shared the whole encounter on his Instagram. "He was just so excited," Schwager added.
Rose returned the next day for more
Although Rose seemed to fulfill his need for Captain Lee merch, he came back to the booth the next day. "The next day Shep came back," Schwager said. "He was doing an event in that building. So he came back over to look at the shirts again."
He felt the need to share the love with another cast member and brought Patricia Altschul over to check out the merch. "He walked Patricia over to our booth to show her the Captain Lee shirts," she said. "She kept saying 'Oh my goodness that's just so great' in her adorable Patricia voice." Schwager added that all the Bravolebs were so kind and accommodating to all the fans. "Everyone took a photo when they wanted to and all the talent, they were so nice and so respectful." Colin Macy-O'Toole was also on hand to meet and greet all the fans too, Schwager said.
Even though Rose made multiple trips to the Captain Lee booth, he still wanted to get a Captain Lee shirt for Jax Taylor from Vanderpump Rules. Schwager confirmed that Taylor and Rosbach took some photos together during BravoCon and Rose wanted to solidify their new friendship with a shirt. While Rose didn't make it back that final time, Schwager may end up mailing one to Taylor.
Although BravoCon is over, it isn't the only time fans can meet Rosbach. Schwager and her team are gearing up for two events for Rosbach in Chicago this weekend. Limited tickets are still available to the intimate cocktail party with Rosbach and wife Mary Anne at Morton's Steakhouse in Rosemont, Illinois. Rosbach will also appear at the Chicago Sports Spectacular the following day.