'Southern Charm': Thomas Ravenel Claims Phone Evidence Proves Conspiracy Between Kathryn Dennis and Sexual Assault Accuser
Former Southern Charm star Thomas Ravenel has levied a variety of accusations against his ex-girlfriend, Kathryn Dennis. Ravenel and Dennis share two children, Kensie and Saint, and the two have been in a bitter, ongoing custody battle over their children since 2016. During that time, Ravenel has claimed that Dennis perpetrated a hit-and-run, has been intoxicated on WWHL with Andy Cohen, failed a drug test, and shared her nudes in court.
Now, Ravenel is adding another claim to that list. The disgraced politician is claiming that Dennis conspired with his sexual assault accuser, Dawn Ledwell. 
Thomas Ravenel's first sexual assault case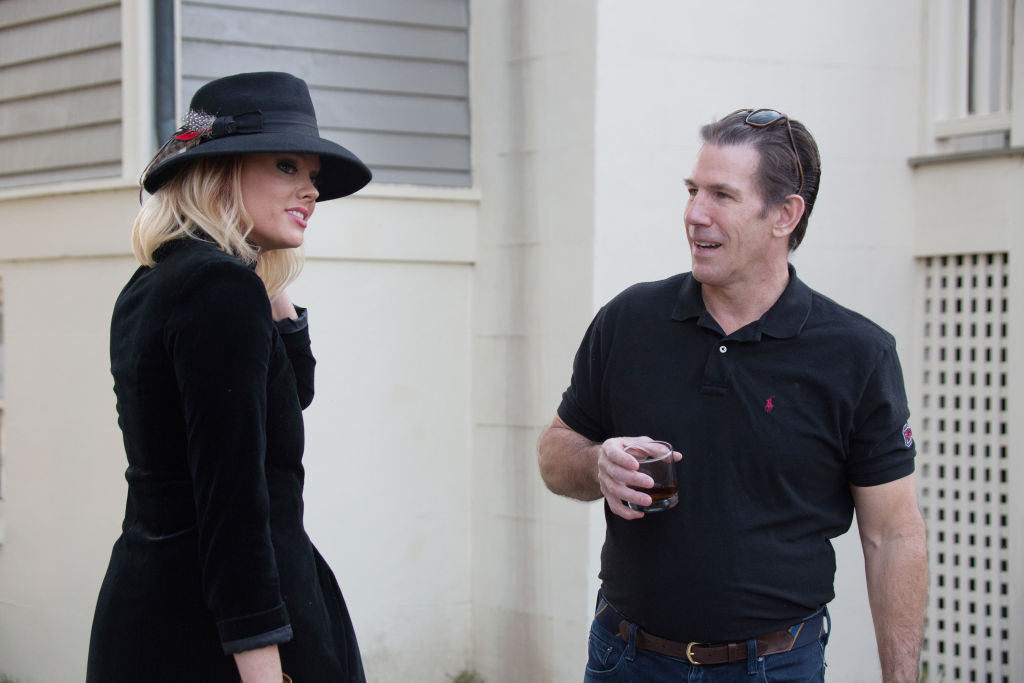 Former Southern Charm star Thomas Ravenel was fired by Bravo after he was accused of sexual assault by his children's ex-nanny, Dawn Ledwell. Unfortunately, this wasn't the first time Ravenel has been accused of sexual assault. 
In 2016, Thomas Ravenel was accused of sexual assault by Debbie Holloway Perkins, a woman he met on Tinder. According to Perkin's daughter, Ashley Perkins, Ravenel appeared intoxicated when he picked up her mother. Ashley Perkins told People, "I helped her get ready – she wore a diamond tennis bracelet on her wrist. Her wrist was fine when she left the house. He left her voicemail saying he got lost on the way to pick her up. I thought he sounded a little inebriated."
According to Debbie Perkins, Ravenel sexually assaulted her in his mansion's nanny room. Ashley Perkins added, "Her wrists were starting to look bad the next morning. I said, 'We need to see who we're dealing with.' She didn't want to do anything. She was scared to go to court. I said right now you don't want to do anything, let me take a picture of your wrist. Let's get some evidence in case you want to do something," said Ashley Perkins. 
The two parties eventually settled out of court for $200,000.

Thomas Ravenel's second sexual assault case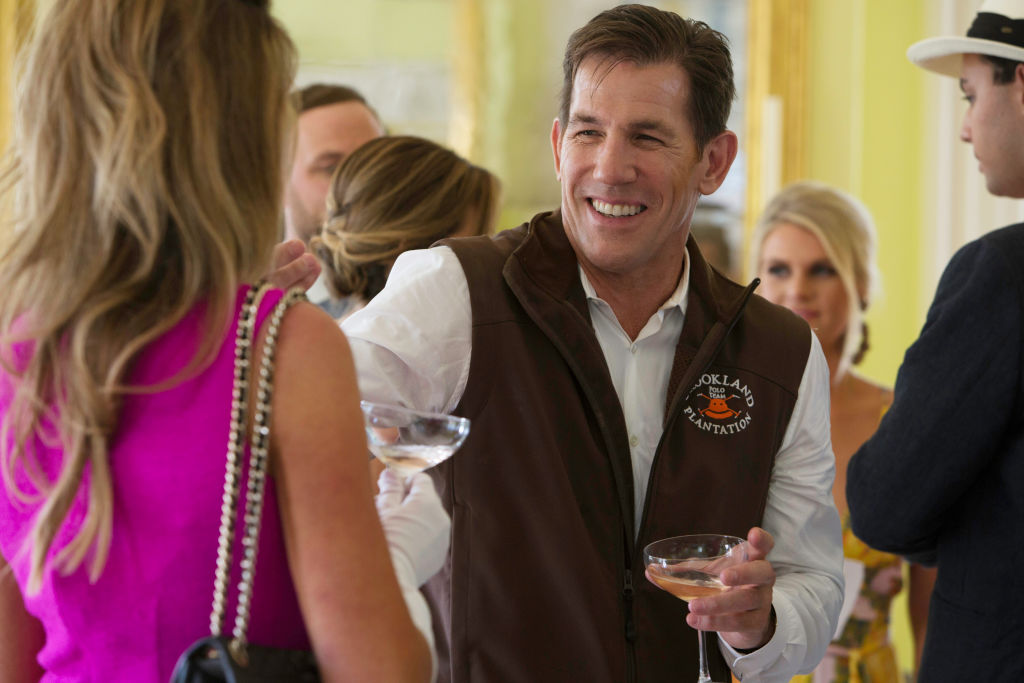 That wasn't the end of Thomas Ravenel's misdeeds, however. The former Southern Charm star was accused again in 2018 by Dawn Ledwell, former nanny to his children. Ledwell alleges that Ravenel assaulted her in the nanny room of his home — seemingly a pattern for the disgraced politician. 
"I was outraged because I found out then that I was not an isolated incident. I had blamed myself, like many victims do, [but I realized then] that it wasn't my fault. It was his fault. He's the perpetrator," explained Ledwell. 
Ledwell reports that Ravenel "approached [her] without any hesitation and attempted to kiss [her]." Ledwell adds, "It escalated from there where he wouldn't take no for an answer. Although it wasn't penile penetration, what he did do was identified by the law as first-degree forcible rape."
Ravenel has since been charged with and arrested for second-degree assault and battery. His court case is still ongoing.
Thomas Ravenel claims conspiracy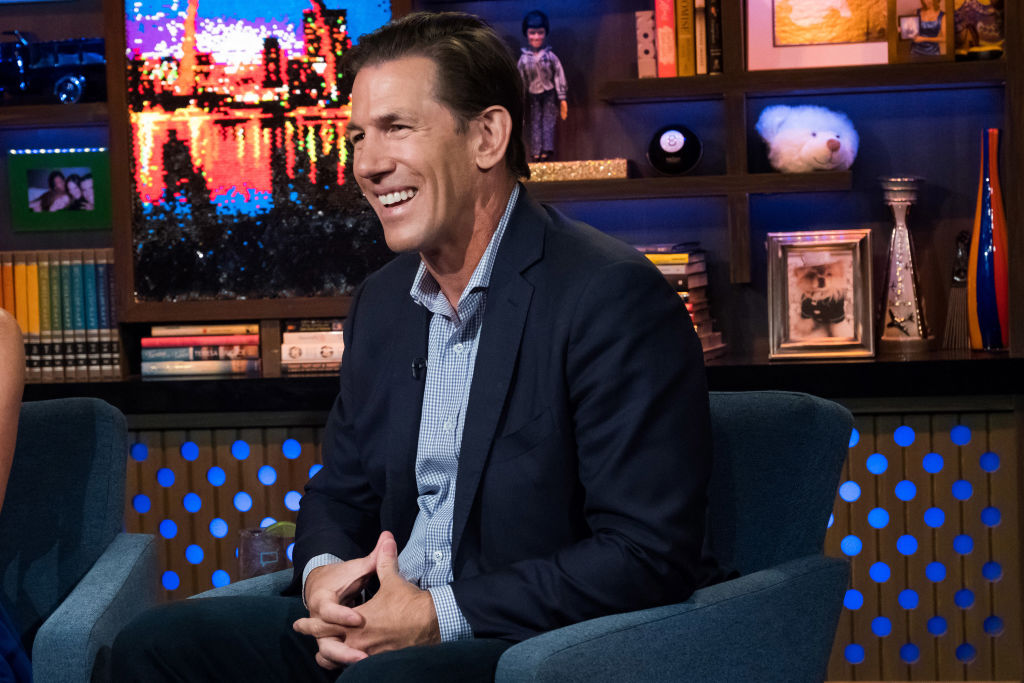 Now, Thomas Ravenel is claiming that Dawn Ledwell and Southern Charm star Kathryn Dennis conspired against him, and he says he has evidence. According to documents obtained by The Blast, "Ravenel claims to have Dennis' phone records which reveal Dennis and Ledwell were in constant contact before and during the day she filed."
Ravenel goes on to claim that Ledwell's accusations are based on irritation over a new hire. "[S]he was upset because I hired an additional nanny, Diedre, to care for Kensie and Saint," claimed Ravenel.
Ravenel alleges that, "The more information uncovered about Kathryn's activities, the more [Kathryn] was found to be connected to Dawn." 
The disgraced Southern Charm star posits that Ledwell's accusation is related to his interactions with Dennis. "On Sunday, May 6, 2018, I requested that Kathryn submit to a drug test in anticipation of our coming mediation to discuss changes in her visitation and child support. I needed to know she was drug free to offer her more time. The very next day …. The day I 'made' Kathryn submit to a drug test Dawn went to the police and filed a criminal complaint against me," explained Ravenel.
Could Ravenel be pointing out a conspiracy against him, or is he simply trying to throw off the court?