'Southern Charm': What Happened to Shep Rose's Podcast?
Love him or hate him, but most Twitter followers would agree that Shep Rose from Southern Charm has a seriously entertaining Twitter feed. His commentary on everything from politics to crazy dreams have fans returning and foes slamming him when they disagree.
A few months before the infamous video surfaced of Rose mocking a homeless woman, which he posted to Instagram, he started a podcast. The podcast was going to include musings, observations, and interviews as an extension of his wildly popular social media following.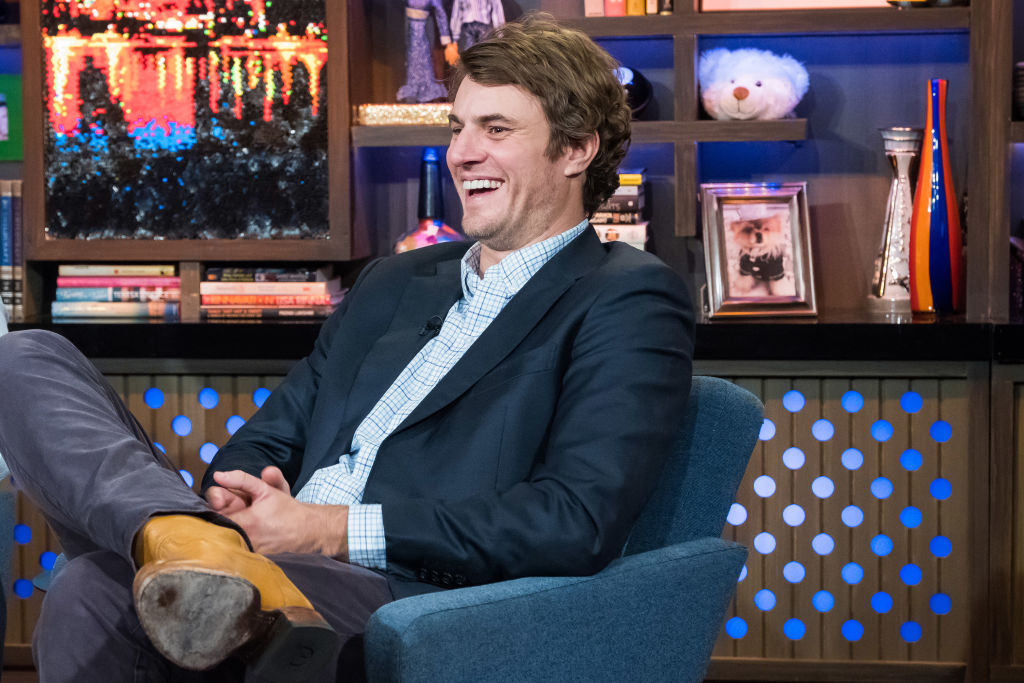 Southern Charm was in full swing and Rose hoped to nab some interviews with various guests from a variety of backgrounds. While he logged quite a few interesting interviews, he's since decided to walk away from his podcast. Fans were here for it so why did he decide to hang up his mic?
He hoped to air conversations about more than 'Southern Charm'
Rose wanted to dig into a wide range of topics and talk to a large swath of people. In his podcast description, Enough About Me With Shep Rose, he wanted to explore the lives of everyday people and have frank discussions about life in general.
"This is a podcast that defies description," he wrote. "Mainly because it's too difficult for me to put into words. I'll be talking to athletes, teachers, soldiers, stunt men, myself, and circus clowns (ok, maybe not clowns) about their lives and mine. Of course, I'll also happily discuss this little show called SOUTHERN CHARM and have lots of fun with the fans. I want to dig into life and the world and basically get weird."
Rose did indeed score some pretty cool interviews. From South Carolina politician Jaime Harrison to actress/comedian Wrenn Woods, Rose unearthed a number of fascinating guests to grace the digital platform. But he also leaned into his Bravo roots. He included an interview with Randall Emmett from Vanderpump Rules and Austen Kroll from Southern Charm. He even interviewed his adorable nieces.
So why did he stop?
His podcast lasted about two months with his last conversation being with his nieces. Southern Charm was doing a deep dive into the drama and Rose was traveling quite a bit. Only a few weeks after his last podcast, Rose was the center of controversy, which blew up in his face on social media.
He put his Twitter account into time out and only posted family photos to his Instagram. Since then he's slowly returned to Twitter, often retweeting comments and thoughtfully crafting his own commentary.
But when he remarked about listening to podcasts a fan wondered when he would return to post his own. "Any new episodes of your podcast coming out soon, Shep?" Another asked, "what happened to your podcast??? i was enjoying it." Rose simply responded, "The short version is…i was having to bird dog guests, it was restricting my travel and causing me unwanted stress. I did enjoy talking to folks though. We'll see in the future."