'Southern Charm': Why Kathryn Dennis Was Reportedly Forced to Keep Her Pregnancy Secret
Southern Charm has followed Kathryn Dennis and Thomas Ravenel's relationship for years. Ravenel has since been fired from the show, and now Dennis is revealing some things about their past.
Why was her first pregnancy kept a secret? This is what she had to say and more about their relationship.
Kathryn Dennis and Thomas Ravenel have two children together
The parents have a daughter, Kensie, 5, and son Saint, 3. Their relationship seemed to be rocky from the very beginning. So it was very shocking when the news that the couple had their first child in 2014 got out. The pregnancy was a bit of a secret.
"It's really a blessing," Ravenel told Daily Dish. "It's one of the greatest creations one could ever hope to be a part of!"
He went on to say that the two decided to have a child together. "I'm getting on in my age and I wanted a child," said Ravenel. "And after we had wrapped up shooting in Charleston, we had both decided we wanted to have a baby for real. We both love each other and care about each other, so we said, 'Let's do this!'"
Now Dennis is talking more about that time in their life. She said that the pregnancy was a secret for a reason.
Dennis said Ravenel moved her and forced her to keep her first pregnancy secret
The reality star opened up about her first pregnancy in an interview. She claimed then-boyfriend Ravenel separated her and forced her to keep it secret.
"I was removed," she told People. "He moved me immediately to a different state, kept my pregnancy a secret until the day I gave birth."
Dennis said things didn't get much better once the secret was out and she gave birth. "I felt sad and scared and lonely and confused and quarantined and isolated," she said.
"I was just trying to understand what was going on with the other person —feeling actually happy looking at my child while the other person was not necessarily present, even mentally."
She said she realized people knew when a media outlet reached out to her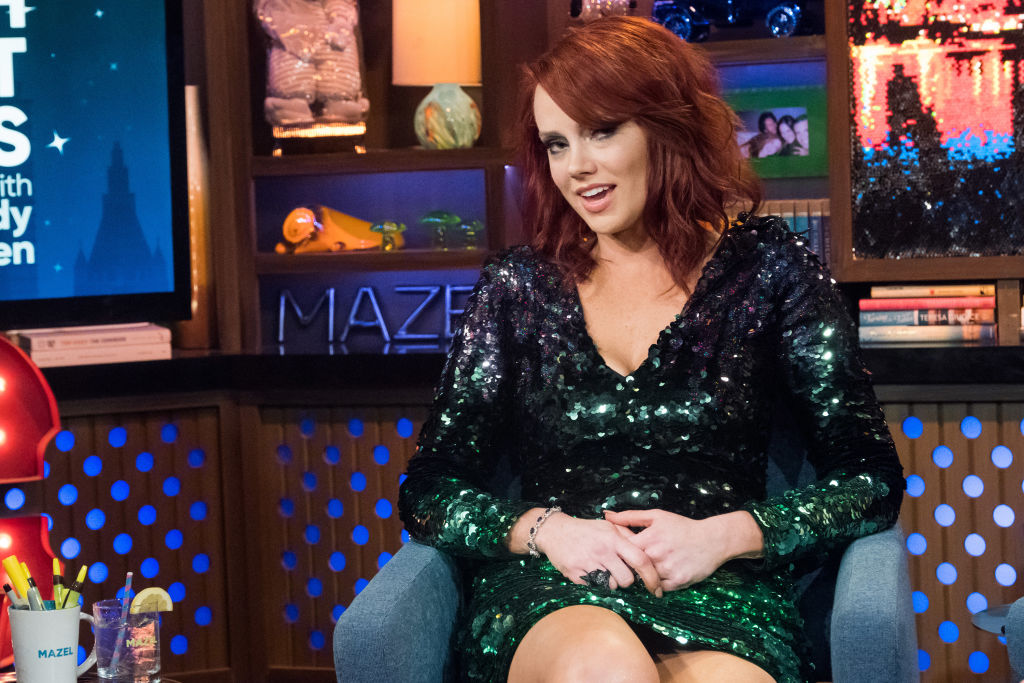 The reality star found out that other people knew about her pregnancy in an odd way. A media outlet reached out to her to confirm the news.
"I received a call in the hospital bed," she revealed. "And then it was, 'Okay, now people know.' It was just very, very odd circumstances."
That won't be the last time news that hit very close to home for Dennis got out in a weird way. She also revealed that she found out about Ravenel's arrest related to assault and battery charges by reading the news.
"He didn't even call me," she said on Southern Charm. "You would think, he's the dad, I'm the mom, 'I just want to let you know I was arrested this morning, but the kids are fine.'"
The two share custody of their two children evenly, but the mother recognized how that could change. "Everything is still the exact same," explained Dennis. "But if he went to jail it would affect it immediately."
Fans can continue to watch how Dennis deals with arrest news on Southern Charm. Southern Charm airs Wednesdays at 8 p.m. ET on Bravo.