'Southern Charm': Why Thomas Ravenel Wants to Keep His Custody Battle with Kathyrn Dennis Off the Show
When Thomas Ravenel was on Southern Charm he talked openly about his problems with co-star Kathyrn Dennis, who he shares two children with. Those problems included their custody conditions and more. Now that he's no longer on the show he wants to keep their custody battle off of it. Here is the reason why and more.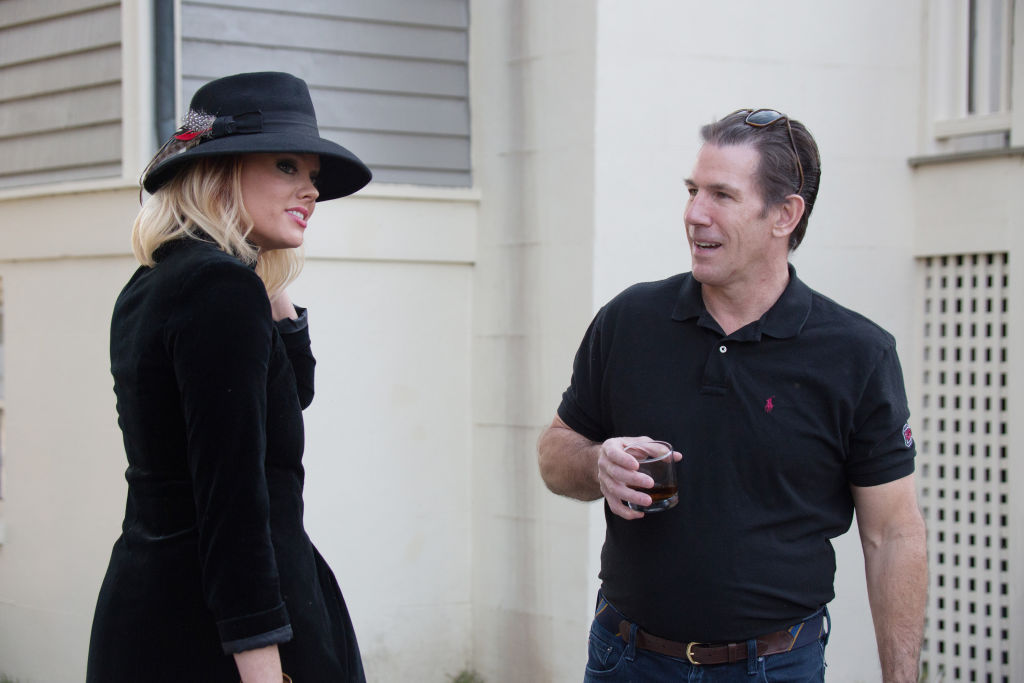 Thomas Ravenel reportedly thinks Southern Charm made him a target
The Blast reports that Ravenel said being on the reality show was the "worst mistake" of his life in court documents. The reason why is because he believes that it made him a target.
"It amplified my past notoriety, showcased my wealth I accumulated through decades of hard work, and made me a walking target for men and women eager to get in front of the camera. Most importantly, it caused embarrassment and pain to my parents, my sisters, and my children."
He wants a gag order issued so Kathyrn Dennis and the show can't profit from it
Ravenel explained his reasoning for wanting a gag order on the custody battle so neither party can talk about it. He also wants the case to be sealed.
"I do not believe Kathryn and Bravo should profit from this litigation and from the pain and suffering it has caused me and will inevitably cause our children," he reportedly said in the documents. "Sealing this case will do no good if Bravo and Kathryn are allowed to discuss this litigation on TV or social media."
The reportedly fired reality star also seems to worry about public perception. "Bravo and Kathryn will be at liberty to control the public narrative of this litigation and shape the story as it suits them, and my children will bear the shame of being fathered by a man the public believes is a monster, an abuser and a narcissist."
Ravenel filed a lawsuit against Bravo
The former politician also took on the network in court. He sued Bravo and blamed the network for interfering with the custody battle for the sake of the show.
Radar Online reported that Ravenel claimed in court papers that Bravo "encouraged, condoned and/or gave Plaintiff express or implied consent to initiate a lawsuit against the Third Party Plaintiff for custody of Plaintiff's and Third Party Plaintiff's minor children."
He claimed Dennis' story line is for the "sole and/or primary purpose of securing her role on the reality TV show."
Bravo made a motion to dismiss Ravenel's lawsuit and accused him of unlawfully restraining a media company in violation of their first amendment rights. Ravenel wants this motion denied and responded in documents that Bravo "is NOT a news organization" according to The Blast.
All of this comes after Ravenel was accused of sexually assaulting his children's nanny back in 2015. He was arrested and it was later reported that he would no longer be on Southern Charm. Ravenel claimed he quit while it has also been reported that he was fired. The case concerning the alleged assault is going to trial.
Read more: Thomas Ravenel Fired by Bravo. How Much Was His 'Southern Charm' Salary?
Check out The Cheat Sheet on Facebook!