What's Behind the "Spat" Between Tennis Icons Serena Williams and Billie Jean King
Tennis champion Serena Williams has been in the headlines for a few reasons this week: her run in Wimbledon, an unretouched Harper's Bazaar cover, and an indirect tiff with fellow tennis icon, Billie Jean King.
Williams is no stranger to media scrutiny, but in addition to her work on the tennis court, she's been outspoken about causes tied to equality, discrimination, parenting, and beauty standards. Along the way, she's sometimes courted controversy for her words and deeds, but with so much attention surrounding Williams's appearance at Wimbledon this month, other athletes and stars weighed in on how they felt about her game and her behavior. Billie Jean King was one of them.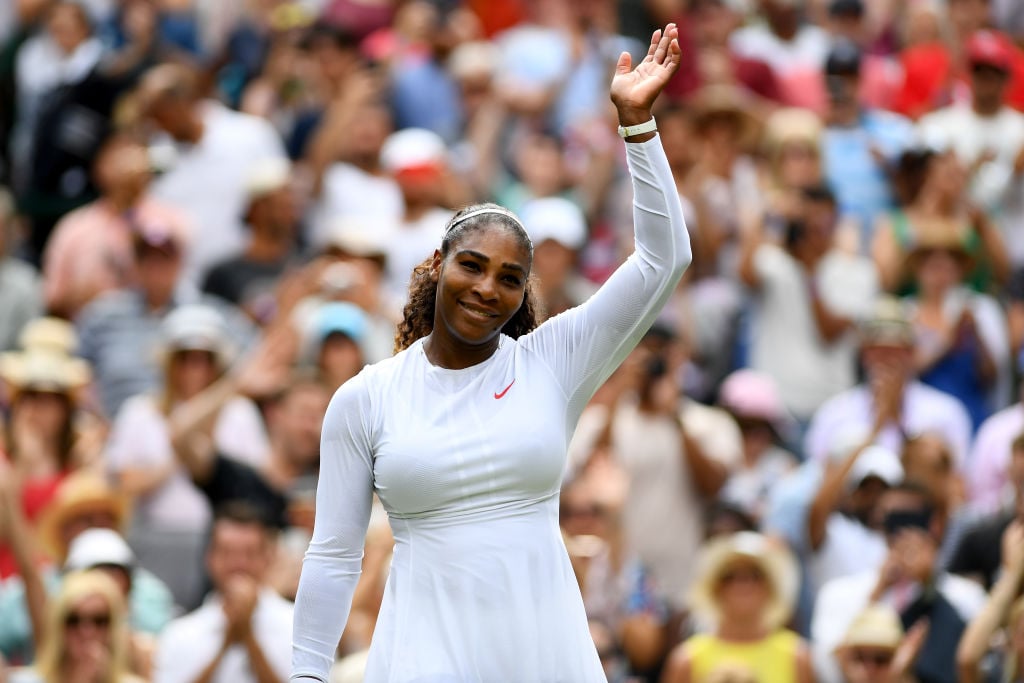 King's comments on Williams's activism
As fans know, Williams was going for the title in the Slam finals at Wimbledon. Excitement reigned in the tennis world during the weeks leading up to the event, and although Williams has had a challenging year due to an injury, people want to see her at least tie the record with Margaret Court for 24 wins. Billie Jean King is among those people.
Last month, King, a fan, supporter, and acquaintance of Williams, spoke with Metro UK about what the tennis star would need to do in order to win. She advised that the 37-year-old should focus on working harder at the sport, including intense workouts, nutrition, and additional games. But people are focusing on what King stated about where Williams should devote her attention.
"She's got a business, a baby, she's trying to help gender equity, particularly for women of color. I would like her to see her put everything else aside from that. She's got people working on those things. I wish she would just make a commitment for the next year and a half to two years and say, 'I'm going to absolutely devote what's necessary for my tennis, so when I look in the mirror when I'm older then I can go back in my mind and know I gave it everything I had and be happy."
King added that both Williams sisters are advisors for the Billie Jean King Leadership Initiative, an organization centered on diversity, inclusiveness, and leadership. King said that although it doesn't sound fair to Williams, she wishes she would focus solely on the sport.
How Williams responded
After being defeated in Wimbledon by Simona Halep, Williams was asked about King's comments and other criticisms during a press conference. The reporter asked Williams to respond to suggestions that she "stop being a celebrity" and lessen her activism work.
She won't stop fighting until she's in her grave. King's words seemed to be singled out by media outlets, sparking a set of responses from both Williams and King, who went on to clarify her position. Following the press conference, King tweeted, "I would never ask anyone to stop fighting for equality. In everything she does, Serena shines a light on what all of us must fight for in order to achieve equality for all."
As Glamour points out, both women have track records of addressing women's equality in tennis and the workplace in general. Williams has also spoken about racial equality, poverty, and pay disparity. Off the court, these ladies respect one another and are fans of each other, and as they both acknowledged, it's ultimately up to Williams how she chooses to spends her time while on the road to more career victories.