'Spectre' Review: A Beautiful But Complicated Bond Film
While the trailer for Sam Mendes' Spectre was enthralling and successfully hyped up the November release, it turns out that the latest Bond installment is just OK. It is pleasant to look at, for it's littered with boisterous frames — a contrast to Bond's couth, suave attire — and the scenery is just opulent. However, the story is a bit too layered and convoluted.
While Christoph Waltz plays a menacing Bond villain (he is Franz Oberhauser/Ernst Stavro Blofeld), and Ralph Fiennes makes for an enjoyable M (his character's real name is Gareth Mallory), the narrative in a more global sense pales in comparison to Skyfall (2012). The previous installment had all the same civility of a Bond film, but managed to brush in a forceful story, behind a villain much more daunting than Waltz's Blofeld.
This is the kind of film that will linger though. You'll continue to see different frames in your mind, especially the Dia de los Muertos costumes and the icy Austrian peaks and Mr. White's hermitage there (he's played by Jesper Christensen). You may even recall Bond's aerial encounter with the assassin Mr. Hinx (Dave Bautista). That being said, Mendes and cinematographer Hoyte van Hoytema deserve credit for the beautiful mise en scene.
However, animated vivid frames do not carry an entire film. Where Spectre falls off the rails a bit — Bond and Dr. Madeleine Swann (Lea Seydoux) do board a train — is the story of loose connections, a secret society, and its somewhat obscure relation to Bond.
Altogether, Spectre is worth a watch if only for its rich, dynamic frames. You will not see a nicer looking espionage film (though Guy Ritchie's The Man from U.N.C.L.E. comes close) or a more tight-knit cast. The dynamic between Ralph Fiennes' character M, and Bond, along with Q (Ben Whishaw), Bill Tanner (Rory Kinnear, Penny Dreadful), and Moneypenny (Naomie Harris), is a force to be reckoned with.
Let us discuss narrative again: In Spectre the connection is all too thin and disparate. Spectre is a neat idea to toy with, especially as Blofeld is someone from Bond's past, but Waltz's character does not get enough screen time early on (and this is a long movie) to establish himself. The secrecy surrounding Spectre's leader is amusing, but challenging from a film-making perspective; viewers want to know more about the man who shared part of his childhood with Bond.
Again, Spectre does not compare to the depth and precision seen in Skyfall, but that does not mean you should avoid it. Craig's occupation as Bond is a unique endeavor — his rock-like demeanor is always satisfying. His calm, collected delivery of lines is another asset at Mendes' disposal — and he utilizes Craig nicely.
Plot-related spoilers ahead!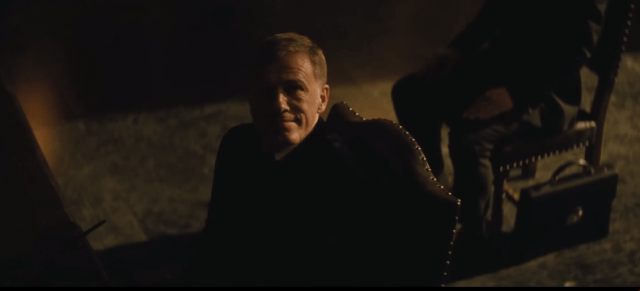 The film picks up after the events at Skyfall, where M (Judi Dench) had fallen, and the former MI6 building was blown to smithereens. Now, M (Fiennes) controls M16, though he is in a heated power struggle with Max Denbigh aka "C" (Andrew Scott), who is the head of the Joint Intelligence Service. C is overseeing the merger of MI5 and MI6 and seeks to eradicate the "00″ initiative (of which Bond is a part of). Also, C is pushing the "Nine Eyes" intelligence cooperation, an effort to lessen democracy's hold in the U.K. and abroad, where nine countries' intelligence programs would converge to form one "big brother."
While M deals with all of that disarray, Bond decides to take a couple of matters into his own hands. He travels to Mexico City on Dia de los Muertos to find a suspected terrorist, Marco Sciarra (Alessandro Cremona) — someone that the former M told Bond to hunt down in a video recorded prior to her death. After an ensuing struggle in Mexico, Bond retrieves a ring with an intricate octopus design on it, which he hands to Q to investigate. As it turns out, Sciarra was involved in a secret organization behind a string of terrorist attacks.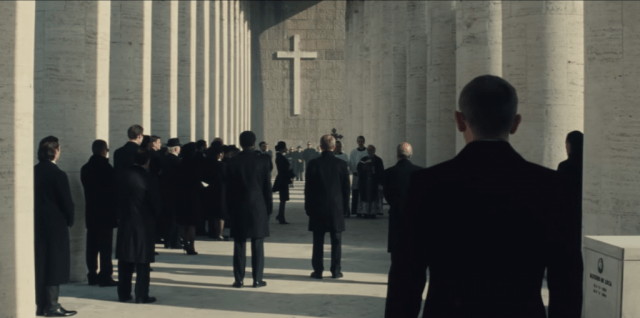 After Sciarra's funeral, Bond infiltrates the society's meeting, learning that the head honcho is the former Franz Oberhauser (Waltz), who is now called Ernst Stavro Blofeld. The organization, which viewers learn is called Spectre, anoints Mr. Hinx to be the next enforcer of sorts. After his cover is blown, Bond must escape the clutches of the Spectre members, and investigate two different avenues: "The Pale King" and then "L'Americain."
Mr. White, a MI6 fugitive and leader in the Quantum organization, which is affiliated with Spectre, helps send Bond on his way, although he faces the wrath, and omnipresence, of Blofeld. Bond then encounters White's daughter, Dr. Madeleine Swann, a psychologist hiding out in the Austrian Alps. Bond grows close to Swann, and as he does so, must face Mr. Hinx, Blofeld, and the blowback from the MI6-versus-Nine Eyes power struggle. This conflict sends him all across the map, but will he be able to stop Blofeld in his tracks?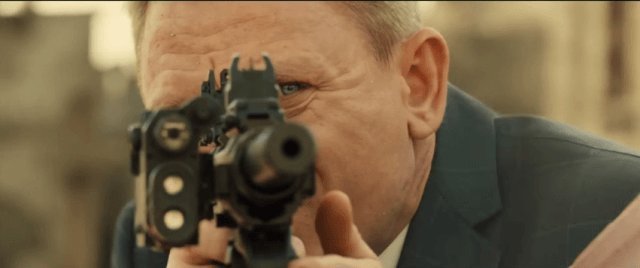 Production value
While Skyfall was the highest earning Bond film to date, Spectre is poised to overtake it, with a wide release this weekend. What fans of the franchise will notice is that, while strong on character and setting, Spectre is just a bit too convoluted to dethrone its predecessor as the best Bond film of the decade. The recurring characters that show up in Spectre add a necessary depth to the film, and they include M, Q, Moneypenny, and Mr. White. While none of them can overshadow the resilient Bond, they still help paint the frames with their neat, diverse costumes and qualities.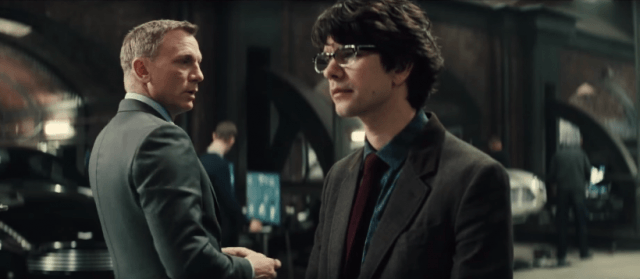 In terms of production values, Spectre is a gem. It spices up the scenery around Bond and retains a degree of darkness in the damp London streets. The editing from Lee Smith is quite competent. Thomas Newman's music makes the film more three-dimensional and Sam Smith's Bond song, "Writing's On the Wall" makes for another memorable title sequence. (Still, it doesn't come near Adele's admirable performance of "Skyfall" in the 2012 film.) Be sure to catch Spectre in theaters near you. The question remains: Will the story shake and stir you a bit too much?
Check out Entertainment Cheat Sheet on Facebook!
Follow Dan Gunderman on Twitter @dangun127
More from Entertainment Cheat Sheet:
Want more great content like this? Sign up here to receive the best of Cheat Sheet delivered daily. No spam; just tailored content straight to your inbox.