'Spider-Man: Far From Home': How Did Tom Holland and Zendaya Meet?
It's safe to say that Zendaya exceeded Tom Holland's expectations when MJ met Spider-Man. And it's also safe to say Zendaya exceeded what a lot of fans were expecting from the new Spider-Man movies.
While we're at it, we can also say that Marvel exceeded Zendaya's expectations, because according to the actress/singer, she didn't even know what she was auditioning for when she tried out for Spider-Man: Homecoming.
As they tend to do, Zendaya and Holland take it all in stride, which is probably the only way to stay grounded in the super-secretive cinematic universe that is Marvel.
How Zendaya and Tom Holland met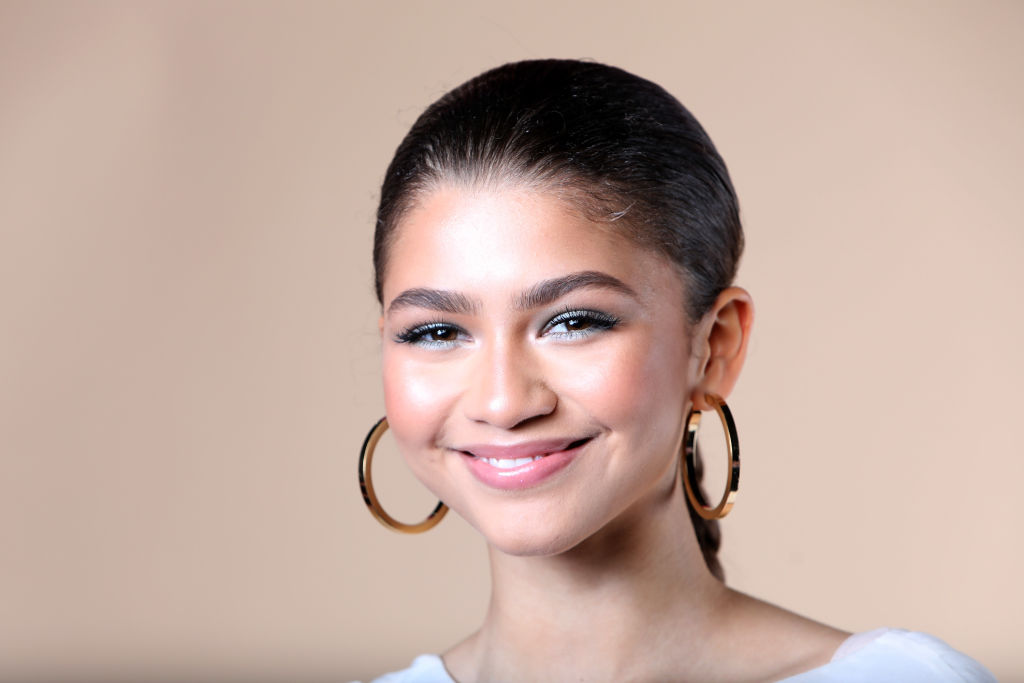 According to Holland, Zendaya rang a bell when he learned that she was auditioning for Spider-Man: Homecoming, but he couldn't quite place her.
"I saw on the list 'Zendaya' and I was like 'I recognize that name, I recognize that name.' And I had previously been watching a video of her singing and dancing in her car to a Beyonce' song," Holland said on a junket for Spider-Man: Homecoming.
Then Holland heard about her Disney background, and that piqued his interest. Her claim to fame was playing Rocky Blue in the Disney Channel series Shake it Up, from 2010 to 2013. She also starred in the channel's original movies, Frenemies and Zapped before going on to star in KC Undercover.
"There's all these stories about Disney kids, so I'll be interested to see what a Disney kid was like. She's the most down-to-earth, regular, easygoing girl you'll ever meet, and she's super, super funny. We've become very, very good friends."
Zendaya's side of the story
Many actors who successfully audition for Marvel movies don't know what they're getting into, no matter how much they steel themselves for it. Zendaya; however, literally did not know what she was getting into.
"I knew I was auditioning for 'Girl In Movie', it was great getting into character," Zendaya said sarcastically to Jimmy Fallon. "She is kind of a loner; she is super-intellectual, very dug-dry humor with one-liners, pops in and pops out. I didn't even know what character I was going to play until I got there and sign the Non-Disclosure and then read the script."
Marvel was so secretive, in fact, that it was not revealed exactly who Zendaya played until the movie came out. Her character is named Michelle Jones, so she has the initials MJ. However, Marvel and Sony have insisted she is not Mary Jane Watson, the classic Peter Parker love interest played by Kirsten Dunst in the Sam Raimi Spider-Man movies. Sure, some fans said. Just like JJ Abrams said Benedict Cumberbatch wasn't Khan in Star Trek: Into Darkness. (He was).
Whoever Michelle Jones actually turns out to be, it's clear that she's Peter Parker's big crush, so she serves the same function as Mary Jane Watson even if Zendaya's character doesn't exactly say her name.
What to expect and not to expect from 'Spider-Man: Far from Home'
Spider-Man: Far From Home, out July 2, wraps up Phase 3 of the Marvel Cinematic Universe, serving as kind of a postscript to Avengers: Endgame. That movie's events definitely play out in the new Spider-Man movie, as Tony Stark casts a long shadow over it.
Peter Parker goes on a trip abroad with his classmates, with two classic Marvel characters alongside him: Nick Fury's Samuel L. Jackson and Mysterio, an illusionist played by Jake Gyllenhaal. As it happens, Gyllenhaal was considered as a replacement for Tobey Maguire after Maguire was injured shooting Seabiscuit — something he made light of on Instagram.
As for Zendaya/MJ, the trailer strongly indicates that she's aware Peter Parker is Spider-Man. However, Holland will tell you he and Zendaya are not going to go all Greatest Showman and sing together.
"I used to sing when I was a kid … I never would really sing around people because someone told me once I had a really terrible voice," Holland said.