'Spider-Man: Far From Home': Jake Gyllenhaal Admits He's the Worst at Remember His Lines
Audiences and critics usually view Jake Gyllenhaal as an outstanding actor. He has played everything from a boxer to cowboy to a reporter, sometimes disappearing into his roles. His latest movie, Spider-Man: Far From Home, has become his biggest hit after only two weeks of release.
Yet for all that, the actor, by his own admission, is terrible at remembering his lines. He also says he's not always the best at acting against something that isn't really there. That's ironic since he basically plays a visual effects artist in the movie.
Jake Gyllenhaal admits to his weaknesses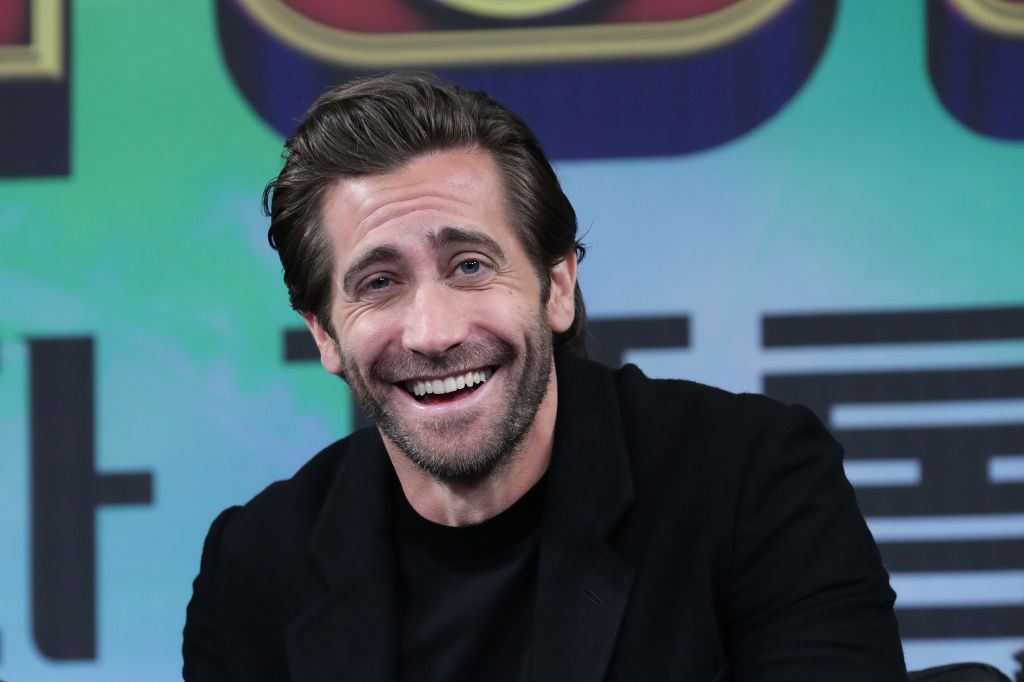 An interviewer asked the Spider-Man actors who were the worst at remembering his or her lines. Without saying anything, Gyllenhaal rather sheepishly raised his hand.
In fairness to the actor, he may not be so bad at remembering lines in and of themselves. However, when they're rife with the sort of technical dialogue that Marvel actors speak, that tends to trip up Gyllenhaal, whose mysterious character is well versed in technological tools.
Green screens make it harder to remember lines
It also doesn't help when Gyllenhaal can't see what he's talking about. Blue or green screens, which provide a background to be filled in later by previously shot footage or by visual effects artists, have been around in one form or another since at least the 1950s. However, they're only becoming more and more dominant, especially in Marvel movies, where green screens seem to be more prominent than physical sets.
"The first time I was on set and I was doing a scene, I was like 'These are the Elementals,' and I was throwing my hands around," Gyllenhaal said as he glared and gestured wildly. Finally, he was told to tone it down.
"Just move them a little bit. That's the stuff that's hard," Gyllenhaal said.
Meanwhile, Samuel L. Jackson, who is well known for many a fiery speech in the movies, rejected the question about remembering lines outright.
"You can't talk about people like that," he protested playfully. "It's fun to be the actor that doesn't have techno-babble."
Gyllenhaal's character specializes in what's not real
Gyllenhaal must have had a particularly tough time shooting on Spider-Man: Far From Home, because almost all of his scenes have some kind of visual effect that wasn't visible on the set. Indeed, his character, called Mysterio, specializes in crafting illusions.
Mild spoilers ahead, so if you haven't seen the movie yet, stop here.
Mysterio is well known to longtime Spider-Man fans as one of his most colorful villains, having been created in 1964 by Stan Lee and Steve Ditko. In the movie, he presents himself as someone from an alternate universe who battles supervillains to avenge his family. He's really a disgruntled employee of the Stark company who resents Spider-Man for inheriting Tony Stark's technology.
Where the movie and the comic characters converge is that they're both skilled effects technicians who create elaborate illusions, with the movie illusions being very similar to the ones seen in Doctor Strange. Their aim is to confuse Spider-Man so he can't tell the difference between reality and illusion. That makes it easier for them to catch Spider-Man off guard and get him out of the way.
The end of the movie seems to ensure that Gyllenhaal will not return to the Marvel Cinematic Universe, but Marvel has shown us multiple times that we can never be sure of what we see. How fitting that they create a villain where that's his reason for being.
"The truth is you guys are all watching a movie that isn't real," Gyllenhaal said in EW. "These people don't actually fly around, and that's his comment. It's a movie about making a movie … I play director, producer, filmmaker, and special effects. I play all department heads in this movie. I love that about it. It's a movie about how you make one of these movies, and now people will believe anything that happens in these movies now."