'Spider-Man: Far From Home' May Feel a Lot Like 'Iron Man 3:' Here's Why
Spider-Man: Far From Home is now less than two months away, scheduled for a July 2 release. While fans may have not yet fully recovered from the realization that the Avengers saga has reached its conclusion, they have diverted their attention to something less sorrowful, and a bit more exciting.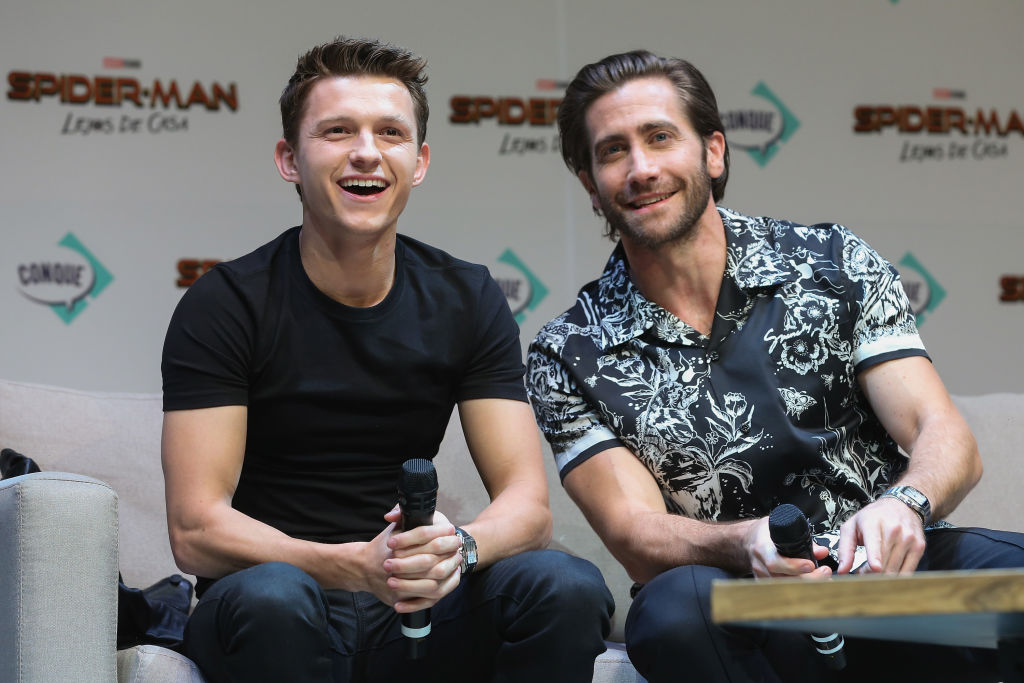 *'Avengers: Endgame' spoilers ahead*

With Tony Stark no longer stepping in to shield  – or at least, attempt to shield – Peter Parker from the bitter realities of the world, fans will watch Spider-Man come to terms with the loss of his mentor and a reliable father figure.
Spider-Man: Far From Home – the first MCU film to hit the silver screen following Endgame – has some big shoes to fill. However, we do not doubt that Holland and those behind the production will rise to the occasion, satisfying on both the emotional and narrative fronts (as did Endgame).

Though fans are excited to see Peter Parker in his next standalone movie, something in the trailer feels a little suspicious. A possible – and likely – choice in terms of the movie's narrative have led many to wonder if Spider-Man: Far From Home is prepping a bait-and-switch similar to the one seen in Iron Man 3.

Remembering 'Iron Man 3'

If you remember Iron Man 3, a large portion of the film was dedicated to deceiving Tony Stark, and the audience alike. Long story short (spoiler warning for the semi-fans who haven't' seen every Marvel movie), the man initially presumed to be the evil Mandarin, portrayed by Ben Kingsley, turned out to be an English actor, and a bumbling buffoon).
Iron Man raided the so-called "Mandarin's" residence and discovered a man who seemed blissfully unaware of the damage he had played a part in catalyzing. The man he thought was The Mandarin was Trevor Slattery, and the real Mandarin was Aldrich Killian.
Killian was the disabled scientist from the beginning of the film who claimed he had discovered a regenerative treatment for crippling injuries. However, the medication was causing people to explode, and Killian, after revealing his identity, tells Stark that he injected Pepper Potts with it, hoping Stark would be forced to discover a cure.
In the case of Iron Man 3, the man we thought was the villain was an innocent (so to speak), and the real "bad guy" had been a character presented at the start of the movie. Spider-Man: Far From Home may present a similar angle, but reverse the discovery.

'Spider-Man: Far From Home' to flip the narrative in 'Iron Man 3?'

Fans of Marvel comics are well aware that Mysterio is a master of deception and a villain in the comic book series. However, based on the first teaser trailer, the character is depicted as a good guy, in need of Spider-Man's help.

If Mysterio's character aligns with his comic book persona, Spider-Man will discover that he's been helping the wrong guy. So, to put it simply, instead of a guy starting bad and ending "good" (take the word good loosely here) as seen in Iron Man 3, a character will start as the good guy and end as the villain.  
In terms of weaving a web of deception, as the writers behind Iron Man 3 did so beautifully, it's likely that Mysterio's turn to evil would only be one of the many surprises. It's more than possible that the multiverse claim is a complete lie, for why would the man of mystery tell the truth to the good guys? So, while all remains to be seen, there's a high probability that Spider-Man: Far From Home will take a few pages from Iron Man 3's notebook.
While this may sound a bit weak, this approach would be quite clever and forge a connective tissue between Peter Parker and Stark following Stark's ultimate sacrifice. Without Stark around, Parker will have to learn that not everyone is not always who they claim to be.

The story would work well on the emotional front as a journey of maturation – one that would only fortify the father-son dynamic between the two, though one is now no longer with us.