'Spider-Man: Homecoming 2': Iron Man May Not Be Back and More Spoilers We Know
Despite there having been two Spider-Man franchises in the previous 15 years, Marvel recently brought the character back once again with actor Tom Holland. He first appeared in Captain America: Civil War, but then was featured in his own Spider-Man adventure in the summer of 2017, Spider-Man: Homecoming.
The movie was a success, and Marvel fans are on board with more and more Spider-Man as the MCU goes into the next phase. Holland appeared in Avengers: Infinity War, will star in the currently-untitled Spider-Man: Homecoming 2. We don't know a whole lot about the Homecoming sequel, but there have been some news and rumors. Robert Downey Jr. likely won't reprise his role as Tony Stark, for example. Here is what we know so far about Homecoming 2.
It hits theaters just over a month after Avengers 4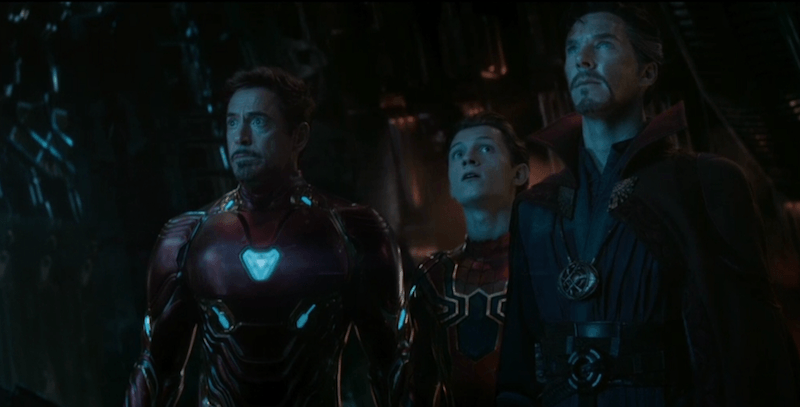 Avengers: Infinity War hit theaters in April, and Avengers 4 will follow in May 2019. Just over a month later, Homecoming 2 will come out on July 5, 2019. We don't know the plot of the movie as of yet, or even much of the cast beyond the return of Holland, Zendaya, Michael Keaton, and Marisa Tomei. But what we do know is that not only will the movie closely follow the final Avengers movie, but the plot will pick up just minutes later.
That's an interesting notion, and it leaves us with a lot of questions. If Homecoming 2 immediately follows Avengers 4, what does that mean for the Avengers? Where will Captain America, Iron Man, the Hulk, and the rest of the team be? Will Marvel do what they have so far been reluctant to do, and kill off one — or several — major characters?
Next: Did Homecoming tease a sequel villain?

Will Spider-Man be fighting the Scorpion?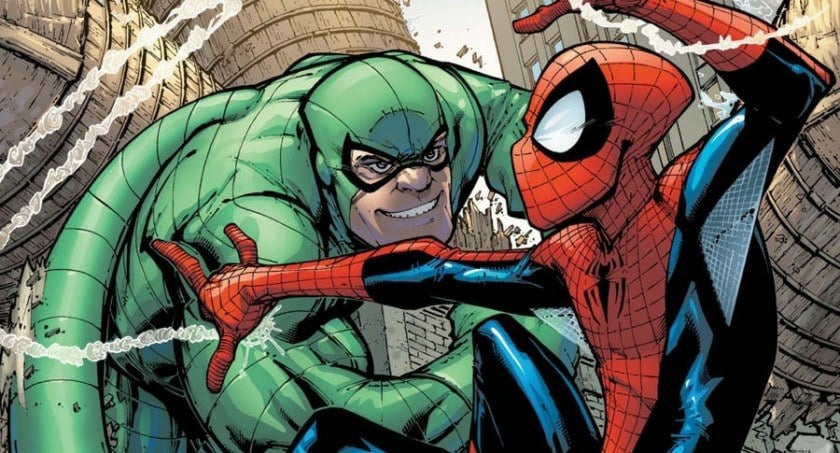 Michael Mando made a brief appearance in Homecoming as Mac Gargan, better known from the comics as the Scorpion. Mando may be better known for his role in the AMC drama Better Call Saul, but he could become a bigger part of the MCU very soon. The post-credit scene with Michael Keaton between their two characters teased a return from Gargan in the future, and our bet is as the main villain of Homecoming 2.
Donald Glover's character likely isn't done with the MCU either, given that Aaron Davis is the Prowler and also the uncle of Miles Morales — also known as the second Spider-Man. Bringing back either Mando or Glover — or both — could create some interesting storylines for the next phase of the MCU.
Next: An interesting casting call
The movie is reportedly casting a 'femme fatale'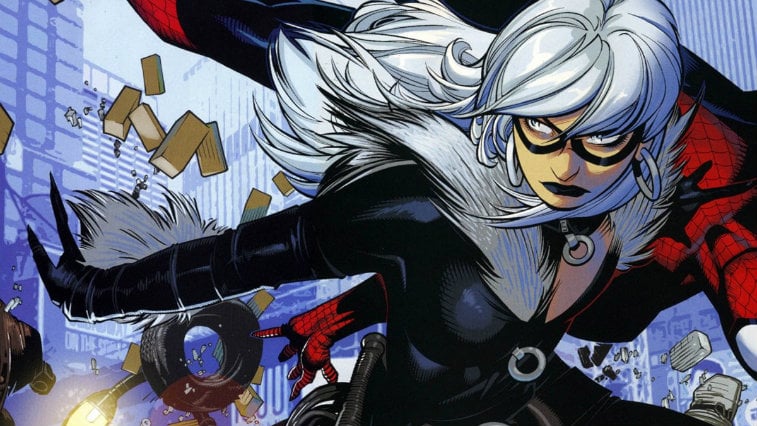 A rumor has Homecoming 2 was looking for a European actress in her 20s to play a "femme fatale" type of character. This has led to plenty of speculation, including that it could be Black Cat being cast in the movie. Here is MovieWeb's take:
For Spider-Man fans, the first name that might come to mind when hearing femme fatale is Black Cat, a character that is set to make her live-action debut in Sony's Silver & Black. That movie, like the Tom Hardy-led Venom, has been thought to be a standalone, but new reports of Tom Holland on the set of Venom and the new casting reports for Spider-Man: Homecoming 2 may point at something that will be a lot more connected than previously thought. Black Cat may make her debut in the Homecoming sequel, which seems to make a lot of sense considering all of the new reports that have recently come to light.
Studios such as Sony and Marvel aren't known to cross over too often, but the two actually share the rights to Spider-Man. That means Holland can appear as the character in Venom and Silver & Black, but it doesn't necessarily mean that those characters will appear in any Marvel movies. For now, we're skeptical that this casting call is actually for Black Cat.
Next: Is the MCU getting its first mutant?
It could bring the MCU its first mutant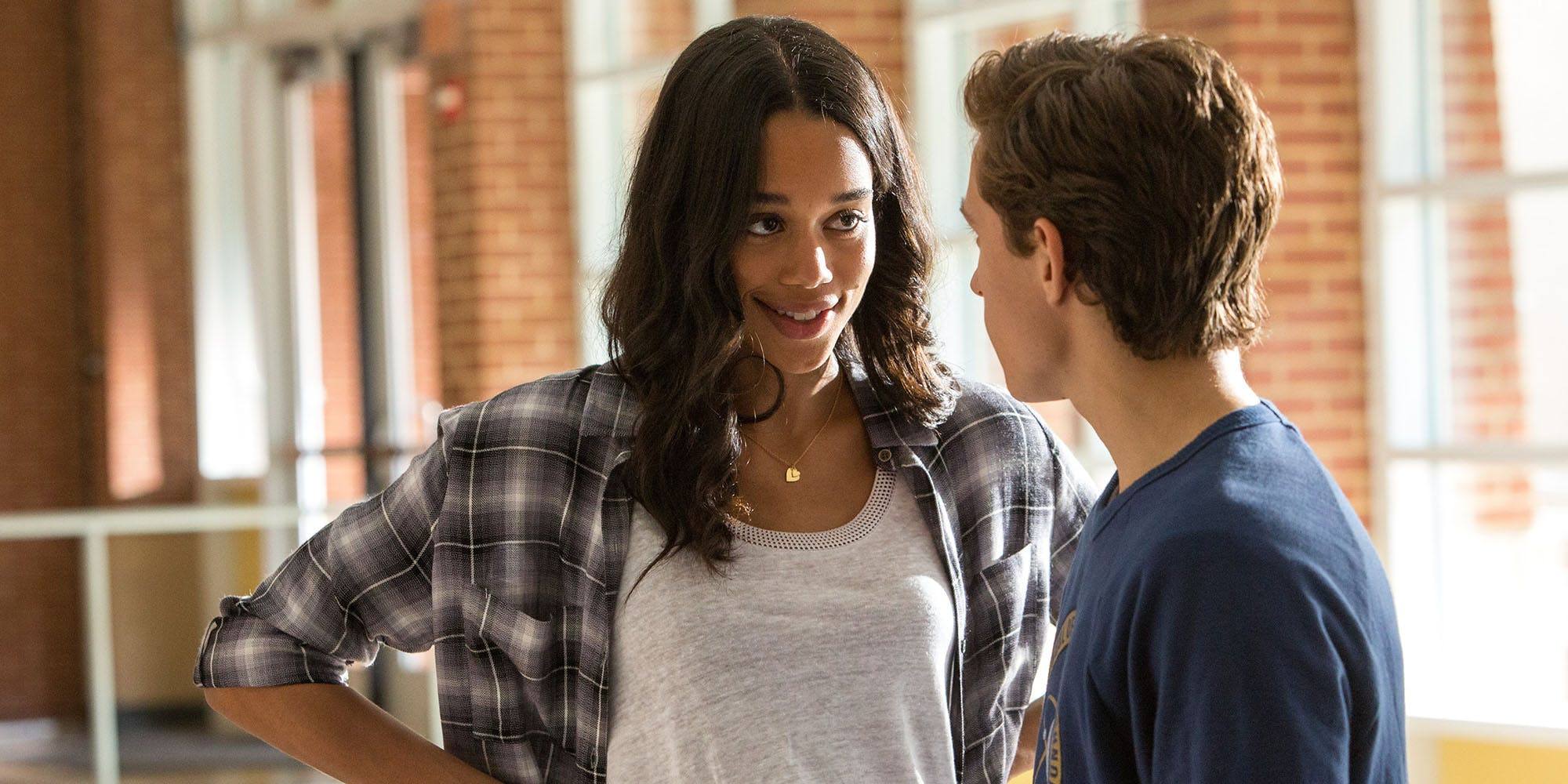 There's one major reason that the word mutant has been thrown around in the X-Men movies and Deadpool, but is never uttered in any MCU movies. Fox owns the rights to mutants and the X-Men, and Marvel is left to use the word "inhuman" instead. But due to the pending Disney purchase of Fox, the Spider-Man sequel may introduce the first true mutant into the MCU.
Once the deal goes through, it's a cinch that eventually the X-Men and other mutants will join the Marvel universe. Screen Rant suggests that the first major crossover could come in Homecoming 2, with the Ultimate Firestar. It would make a lot of sense for the character, given that Liz Allan — Peter Parker's love interest in Homecoming — actually is Firestar. The character addition would be seamless.
Next: Iron Man is out, but could another Avenger appear?
No return for Iron Man, but maybe Black Widow?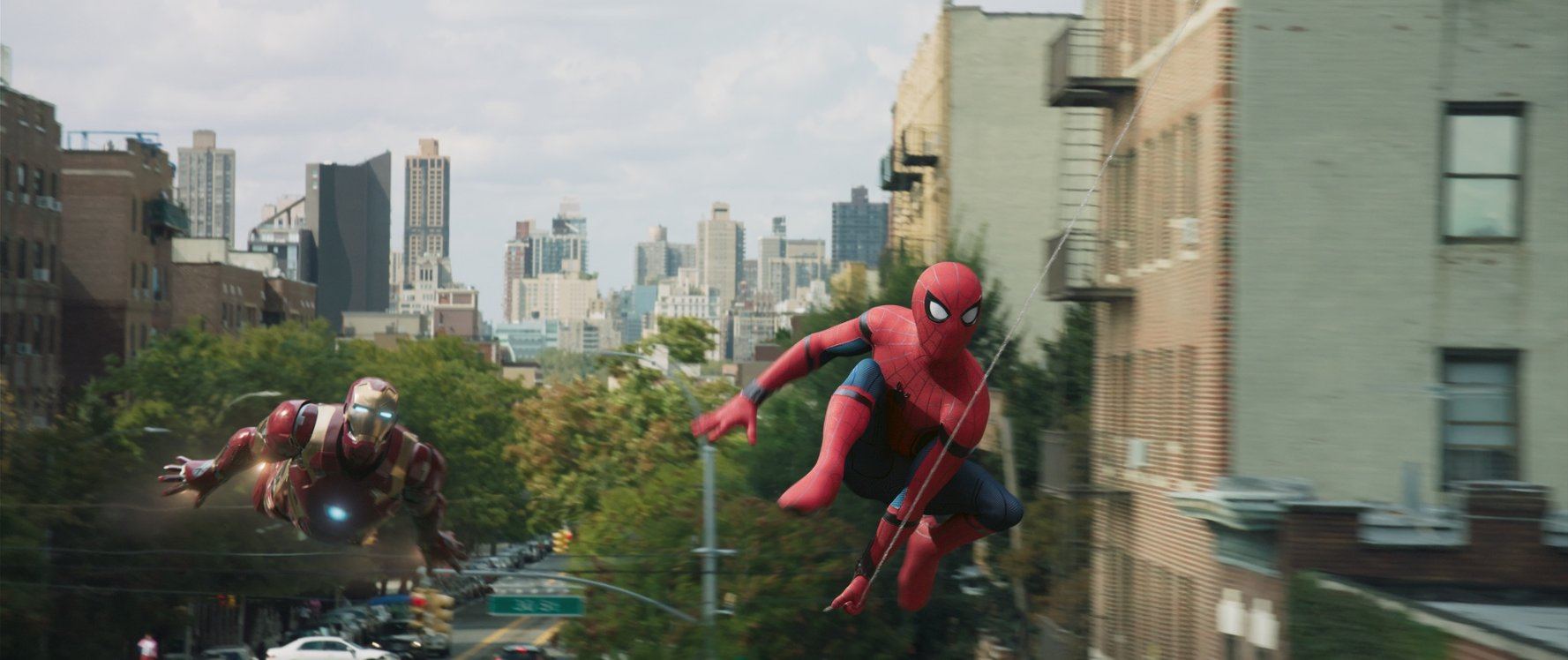 It shouldn't come as a major shock to those that follow the MCU, but the current rumor is that Robert Downey Jr. won't be back in Homecoming 2 to play Tony Stark/Iron Man. As he's set to appear in the upcoming Avengers movie, Downey will have appeared in nine different movies as his character (not including his brief appearance in a post-credit scene in The Incredible Hulk). The actor is under contract through the end of Avengers 4, but not after that. It's a safe bet that, one way or another, Iron Man will be retired.
But supposedly Marvel plans to pair up Spidey with someone. One major Avengers character that is guaranteed to make it through both upcoming Avengers movies alive is Scarlett Johansson's Black Widow. Her first solo film will reportedly be coming at some point after Homecoming 2, which could make a pairing between Parker and Natasha Romanoff a reality.
Next: What is the post-Thanos Earth looking like?
What will the post-Avengers 4 world look like?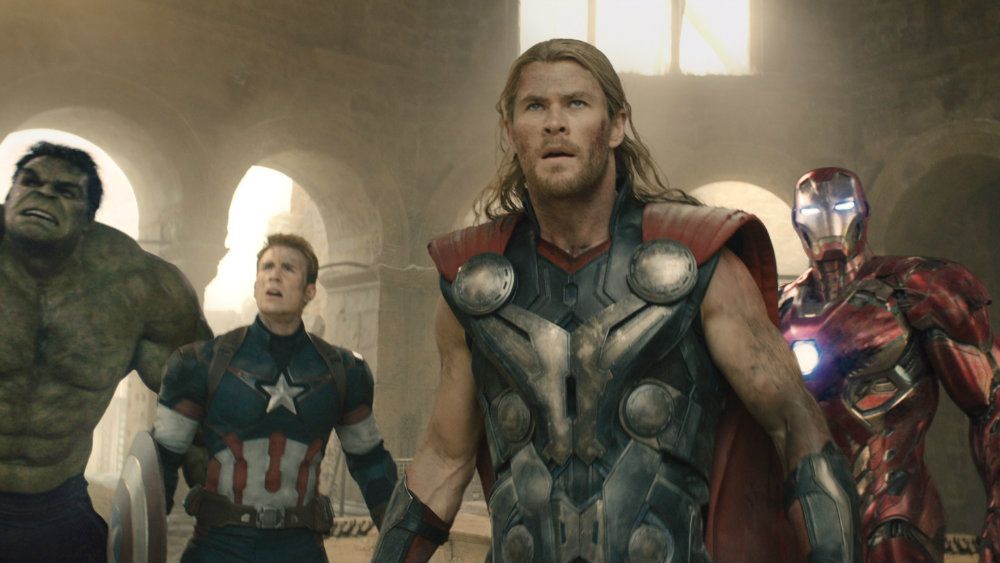 Speaking of the fact that Downey is only under contract through Avengers 4, he's not the only one that may not be around by the time of Homecoming 2. Chris Evans (Captain America), Mark Ruffalo (Hulk), Chris Hemsworth (Thor), and Jeremy Renner (Hawkeye) are all rumored to be retiring from the MCU following the final Avengers movie.
So what will the post-Avengers 4 world look like? Thanos has wreaked havoc on the world in Infinity War and in fact, caused Spider-Man to disappear with his infamous snap. Assuming he'll find his way back in Avengers 4, Spider-Man may be left in a wrecked world without the presence of the Avengers as his own personal safety net.
Next: A new start
The film marks a new beginning for the MCU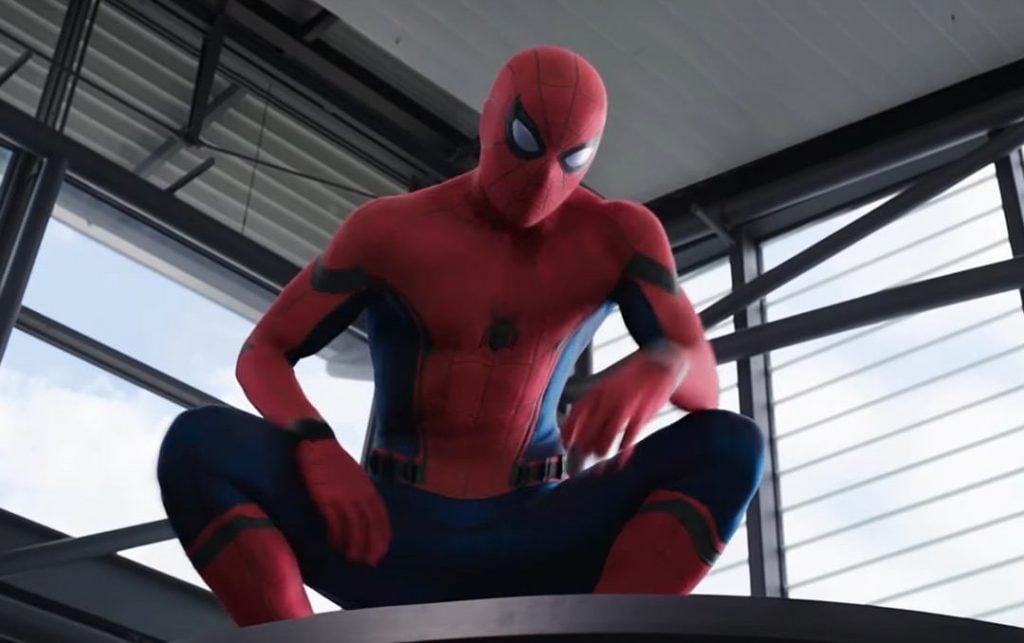 All of this alludes to a new phase for the MCU, but that's not really a secret. Kevin Feige spoke about the future and how Avengers 4 will mark the end of the original Avengers era.
"We are looking at a five-movie storyline — Civil War, Homecoming, Avengers: Infinity War, untitled Avengers, Homecoming 2 — or whatever we end up calling it — as an amazing five-story journey for Peter Parker," Feige says. He also added:
In the way that the events of Civil War directly inform the opening of Homecoming and his state of mind as he goes back to high school, so too will the events of the next two Avengers movies as he continues with high school. This original 22-movie arc ends with the untitled Avengers in May of 2019 and then two months later it will be Peter and Spider-Man (on July 5, 2019) that usher us into the aftermath and how things proceed from there.
So Marvel is pressing the reset button on the MCU in a really big way, and Holland's Spider-Man is going to be standing on the other side ready to lead the way into the next era.
Check out The Cheat Sheet on Facebook!