Spider-Man: Sony Confirms the Studio Is Shamelessly Embracing Its Spider-Verse
Spider-Man may do whatever a spider can. But the character has still struggled to remain relevant in the current golden age of comic book movies. Hollywood has changed a lot since Sam Raimi's original film swung into theaters back in 2002.
The character is frequently regarded as Marvel's most iconic character, in part because he put Marvel Comics on the map back in the 1960s. Even Marvel Studios head Kevin Feige has named Spider-Man his favorite hero. Now it feels like Spidey's big-screen future is beginning to come together in a new and exciting way.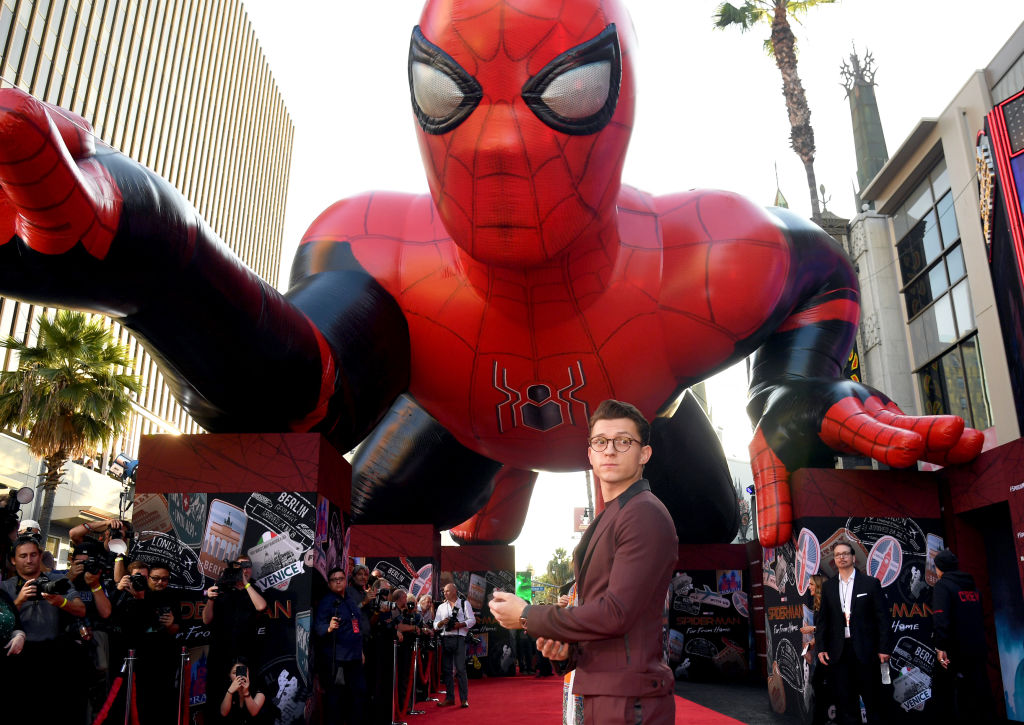 Marvel and Sony's joint custody arrangement
One of the biggest stories in the geek community in 2019 was the ongoing tug of war between Marvel Studios and Sony over Spider-Man. Following the failure of The Amazing Spider-Man 2, the two companies worked out an arrangement years ago allowing the webhead to appear in the Marvel Cinematic Universe (MCU). But that deal looked like it about to officially come to an end.
After all, Sony had great success with both Venom and Spider-Man: Into the Spider-Verse in 2018. So perhaps the company was emboldened by those releases, having proved itself capable of producing beloved, commercially successful films featuring Spider-Man. Sony had rarely accomplished such a feat on its own since Raimi's Spider-Man 2 almost 15 years earlier.
But the blow to the MCU would have been too devastating. Spider-Man: Far from Home had just seen Tom Holland's Peter Parker escape the shadow of Iron Man. And fans were thrilled to see the fallout that film's big surprise ending would have on the MCU. Thankfully, it all worked out in the end.
Sony is focusing on the shared universe
In fact, Marvel and Sony are on much better terms when it comes to the friendly neighborhood webslinger. The latter studio is apparently so comfortable with this new arrangement that the Sony marketing department is taking things a step further.
As revealed by the official Venom Twitter account, Sony is really leaning into the multiverse angle for Spider-Man. Granted, this concept was brilliantly introduced into the webhead's world via Into the Spider-Verse. But it looks like Sony is full-on acknowledging the Spider-Verse beyond just that single film (and its upcoming sequel).
The steelbook Blu-ray set includes four films. These include Venom, Spider-Man: Into the Spider-Verse, Spider-Man: Homecoming, and Spider-Man: Far from Home. Those latter two, of course, feature Holland and are set in the MCU, while the other two (so far) maintain separate continuities.
An interconnected web of Spider-Man stories
Maybe this box set is simply a marketing ploy. Certainly, we can't count this as definitive confirmation of how Sony's creative team is approaching the Spider-Man property. But consider the timing of this.
We know Sony and Marvel are back to work on a third Spider-Man film. The former studio also has a Venom sequel in the works with director Andy Serkis and other spinoffs on the way. We've even heard talk about Holland making a cameo in Venom 2.
Add those projects to the fact Feige has just confirmed the multiverse is a major focus of the MCU going forward. Now a real picture is starting to form, one in which different versions of Spider-Man can co-exist in both animated and live-action forms.
Is this all leading toward a web-slinging return for Tobey Maguire and Andrew Garfield? Only time will tell, but it's safe to say Sony has found a way to distinguish the Spider-Verse from other superhero shared universes.