'Spider-Man' Tom Holland Doesn't Just Spoil 'Avengers' Movies, He's Also A Fantastic Dancer
Tom Holland has proven to be one of the best Spider-Man's in the history of the franchise, yet there is more to the actor than meets the eye. Sure, Holland might take a little grief for dropping major spoilers about the Avengers movies, but some fans may be surprised to learn that he is also a fantastic dancer. Here are all of the times Holland put his dancing skills on display for all the world to see, plus the moments he spoiled The Avengers.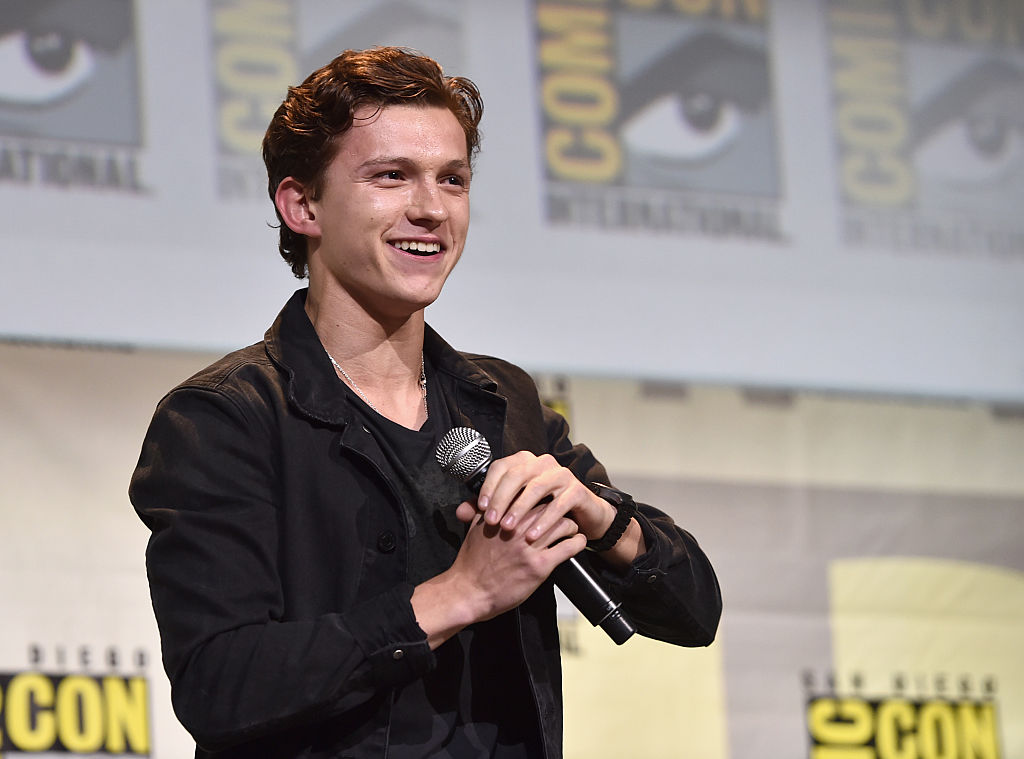 Inside Tom Holland's famous dance moves
One of Holland's most iconic moments was the time that he battled his Spider-Man: Far From Home co-star, Zendaya, in an intense lip sync battle. Although Zendaya absolutely crushed her set, Holland took things to the next level.
His rendition of Rihanna's "Umbrella" — which he did wearing a risqué maid outfit — was something fans have never forgotten. Holland and Zendaya still get questions about the lip sync battle to this day, and the inquiries have started to eclipse anything else Holland has done.
Holland, of course, has shown off his dancing skills on other occasions as well. Back in 2016, the actor took part in a dance routine to a remix of "Controlla" by Drake. The clip of Holland dancing has since made the rounds on social media and has officially gone viral.
The video has also inspired fans to dig up other clips of Holland dancing, including one in which he shows off his ballerina skills by twirling in circles. Fans may debate about his portrayal of Peter Parker, but there is no denying that Holland has some serious dancing skills when he puts his mind to it.
Tom Holland drops spoilers
Marvel Studios has done a decent job containing spoilers over the years, but there is nothing that could have prepared them for the time Holland accidentally revealed a major spoiler. Ahead of Avengers: Infinity War, Holland revealed Spider-Man's death while talking in front of a group of 300 people, all of whom had not seen the film.
Tom Holland also let slip that the Spider-Man films were part of a trilogy, even though Marvel had only confirmed the first movie at the time. According to We Got This Covered, directors Joe and Anthony Russo addressed Holland's slip and admitted that they did not discipline the actor because he is too much of a nice guy.
"What are you gonna do? He's the nicest guy in the world, so you can never be punitive toward Tom Holland," Joe shared.
Joe added that they teamed Holland with Benedict Cumberbatch during the press tour for Infinity War in an attempt to prevent the young actor from revealing any secrets. They thought that Cumberbatch, being more experienced, would help stop Holland from any embarrassing moments.
The setup did not always work, but there is little doubt that Cumberbatch probably prevented a lot of leaks. Holland is not the only Avengers star that has trouble keeping secrets. Mark Ruffalo has also accidentally let spill some details about Infinity War, so at least Holland is not alone.
Holland drops 'Endgame' spoilers
Considering Holland's past, it is not surprising that he dropped more spoilers when talking about Far From Home. Right after the release of Endgame, Holland accidentally revealed that Far From Home picks up right after the events in Endgame, and that the movie deals with Tony Stark's death.
Most members of the audience had not seen Endgame at the time of the interview and were completely shocked by the spoilers. That said, the interview happened months after Endgame opened in theaters, so Holland's spoilers were very minor.
During his appearance at comic-con last year, Holland revealed that the Russo brothers distrusted him so much that they redacted his script. The only lines he could read pertained directly to his character.
In some of the CGI fight scenes, Tom Holland did not even know which characters he was fighting, which led to some fairly hilarious moments for the young actor. Fortunately, the tactics paid off and have limited the spoilers — at least so far.
Spider-Man: Far From Home is currently out in theaters.