Why Is Spinderella Suing Salt-N-Pepa?
Old school hip-hop fans recognize Salt-N-Pepa as female pioneers in the rap game. When they dropped their first album in the '80s, it shot the ladies to fame and eventually into the mainstream. The all-girl group consists of Cheryl "Salt" James, Sandra "Pepa" Denton, and Deidra "DJ Spinderella" Roper.
Before their infamous breakup, the legendary trio would always appear in videos and performances together, and have always been associated with each other. Since then, they've reconciled and have gotten back to touring, but there's a fresh rift with one member: Spinderella. Fans are surprised to learn that Spinderella is suing Salt-N-Pepa.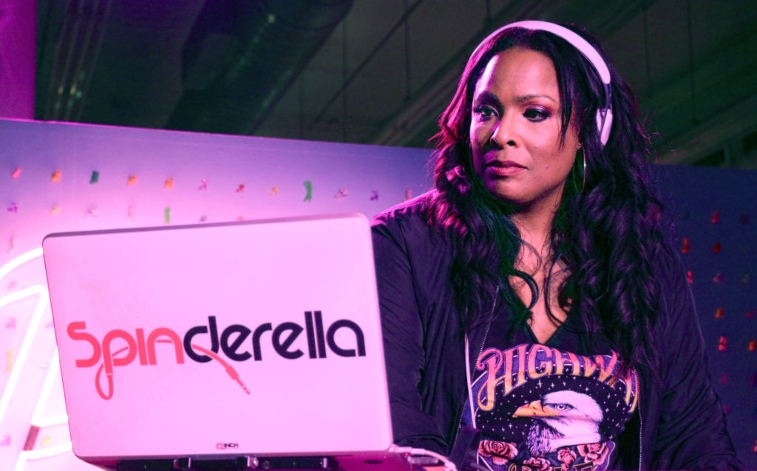 What led to the lawsuit
Last month, Spinderella filed the suit alleging that she's missing royalties, was underpaid for appearances, and wasn't paid at all for the group's performance at the 2018 Billboard Music Awards. Billboard reports that Spinderella is seeking compensation that extends back to Salt-N-Pepa's 1999 Best Of album and royalties from the last ten years.
She's suing for fraud, trademark infringement, and breach of contract, and wants the duo to discontinue using her name and image while promoting events. Spinderella also claims that she's been denied work opportunities. The lawsuit follows a May Instagram post where Spinderella told fans she was fired from the group back in January of this year and kicked off a tour. At some point, Spinderella also requested a restraining order against her former groupmates.
On Friday, August 2, a judge sent the case to mediation so all parties can hash things out without going to trial. Spinderella's attorney issued this statement about the decision:
"Although the Court denied today's request for a temporary restraining order, Salt-N-Pepa have agreed [to] not make any reference to Spinderella in connection with any promotion and will make good faith efforts to cause others to honor the same. In addition, the parties were ordered by the Court to mediate this case — further substantiating Spinderella's legal and equitable rights against the Defendants to protect her brand and reputation, as well as her right to be compensated for her work."
How Salt and Pepa responded to their friend's suit
In spite of the sticky legal situation, the ladies still consider Spinderella to be their friend. According to Vulture, the group issued this response via a spokesperson:
"A U.S. District Court Judge in the Dallas District today rejected DJ Spinderella's requests for immediate relief against Salt-N-Pepa and its management, ordering the case to mediation. We are grateful for the judge's ruling as Salt-N-Pepa have been extremely generous to Spin over many decades and attempted to settle what amounts to a divorce, both peacefully and without rancor. Unfortunately, Spin and her legal team adopted a scorched earth approach that brought unnecessary attention to a business dispute that all along could have, and should have, been settled amicably and privately."
Salt-N-Pepa has been together as a group since 1985, and originally had a different DJ, Latoya Hanson, in the beginning. Hanson appeared on the first album that was released in 1986, but DJ Spinderella has been with the group since 1987. Since then, they've written, produced, and performed songs together.
While some fans are divided about the breakup and the lawsuit, many are hoping the three can find common ground and can work things out cordially in mediation. These days, you can find Salt-N-Pepa touring Europe and the US.