8 Spinoff Films Inspired By Memorable Supporting Characters
Every now and then, a movie's secondary characters become popular enough to warrant their own spinoff film. This bunch of supporting personas, from the animated Despicable Me minions to Russell Brand's womanizing rockstar character Aldous Snow to Finding Nemo's Dory, were so memorable and lovable that it came as no surprise when they made the transition from supporting roles to films leads.
While some of these follow-up flicks failed to live up to their predecessors, others proved to be surprisingly successful. Either way, it all started with some very memorable supporting roles. Here's a look back at seven notable character spinoff films.
1. This is 40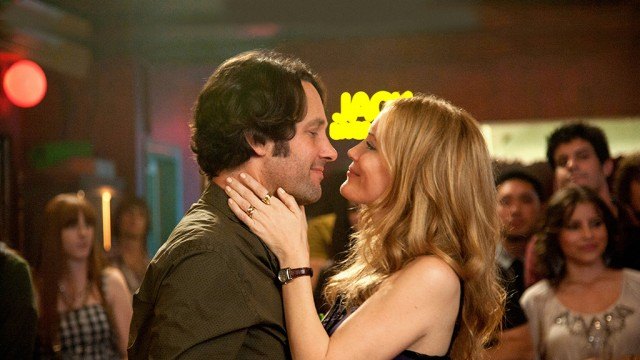 Judd Apatow's 2012 comedy drama is a spinoff to 2007's Knocked Up, in which Paul Rudd and Leslie Mann played supporting characters, Pete and Debbie. In This is 40, the duo becomes the center of attention. The movie follows the married couple as they each turn 40, with their jobs and daughters adding stress to their relationship.
Though Rudd and Mann make for compelling leads, the spinoff wasn't as well-received as the original. In addition to earning mixed critical reviews upon its debut, the movie grossed significantly less at the box office than its predecessor.
2. Get Him to the Greek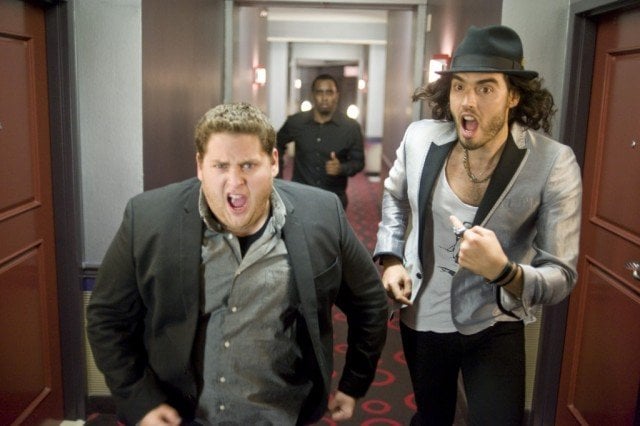 In this 2010 rock comedy, Russell Brand reprises his role as rock star character Aldous Snow from Forgetting Sarah Marshall. The movie follows Snow as he's escorted to L.A.'s Greek Theatre for the first stop on a lucrative comeback-concert by an ambitious record label exec (played by Jonah Hill, who also appeared in Forgetting Sarah Marshall in a different role).
The spinoff earned mostly positive reviews, with Hill and Brand garnering praise for their performances and critics also commending the well-written script.
3. Evan Almighty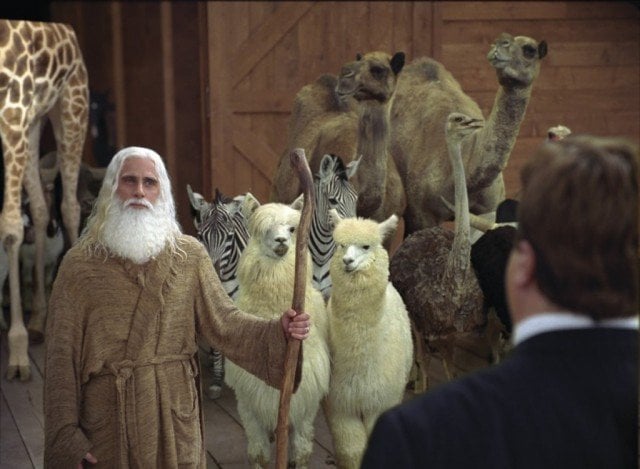 The 2007 comedy sequel features Steve Carell as newscaster Evan Baxter, his character from 2003's Bruce Almighty. The movie follows Evan as he moves his family to Virginia and suddenly finds himself with a crisis of biblical proportions: God (Morgan Freeman) wants him to build an ark and line up all the animals two-by-two in preparation for a flood.
Unlike its predecessor, which was a commercial success, the spinoff underperformed at the box office and also earned negative critical reviews.
4. U.S. Marshals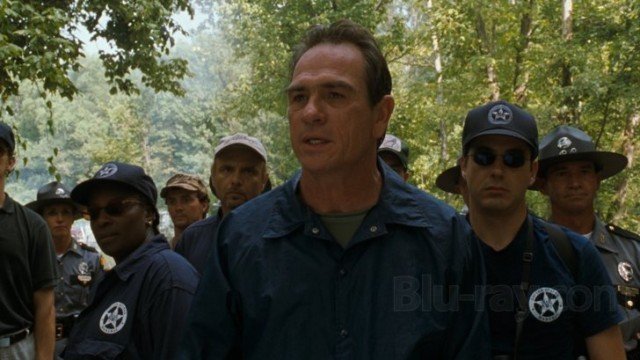 The 1996 thriller, directed by Stuart Baird, features Tommy Lee Jones reprising his acclaimed role as Deputy U.S. Marshal Samuel Gerard from The Fugitive. The latter, which premiered in 1993, was a huge critical and commercial success. After Jones took home the Academy Award for Best Supporting Actor for The Fugitive, Warner Bros. decided to make a spinoff centered specifically on his character.
Though the original was critically acclaimed, the sequel received mostly negative reviews. Despite the poor reception, it went on to earn a worldwide total of $102 million.
5. Jay and Silent Bob Strike Back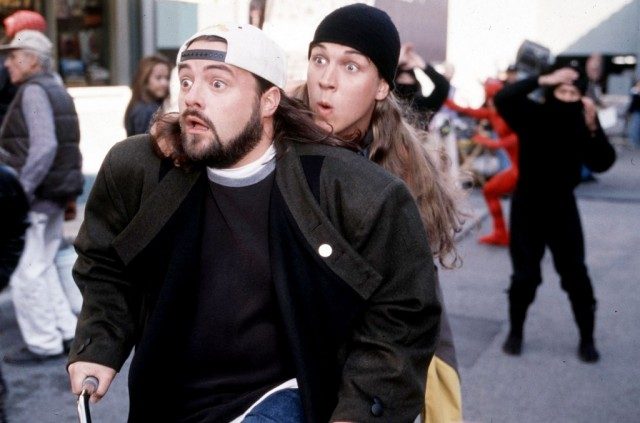 Jay and Silent Bob, portrayed by Jason Mewes and Kevin Smith, have appeared in most of Smith's films, starting with 1994's Clerks. In 2001, the two always supporting characters finally headlined their own film, Jay and Silent Bob Strike Back. The movie follows the pair as they learn that a "Bluntman and Chronic" film is being made featuring their comic book counterparts. When they realize they won't be getting paid, they set out to sabotage the flick at all costs.
The movie earned mixed reviews and only grossed $33.7 million worldwide. Smith resurrected Jay and Silent Bob in supporting roles in 2006's Clerks II. A third Clerks sequel is currently in the works.
6. The Wolverine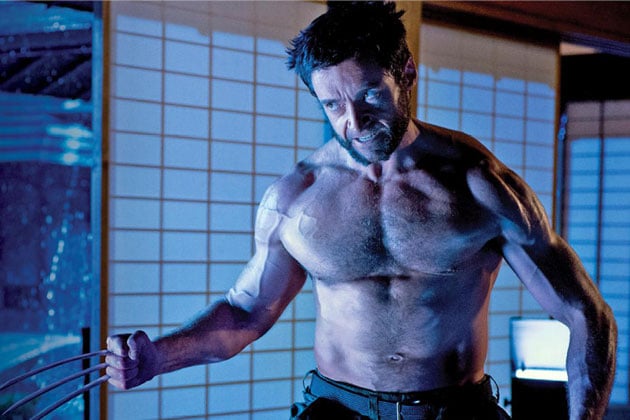 One of Marvel's most iconic X-Men, Wolverine (played by Hugh Jackman) has inspired two spinoff solo films: 2009's X-Men Origins: Wolverine and 2013's The Wolverine. Origins earned negative reviews, but grossed over $373 million worldwide. The Wolverine earned a significantly more positive response and earned over $414 million at the box office.
Jackman is set to portray the mutant superhero one last time in an upcoming sequel, Wolverine 3, currently scheduled for release in March 2017.
7. Minions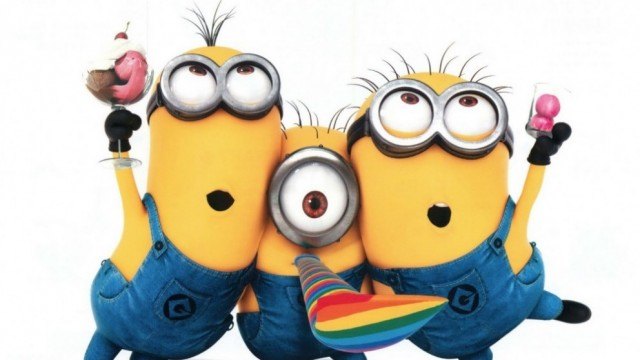 The animated comedy was inspired by the lovable yellow characters from Despicable Me and Despicable Me 2. The movie follows three of the minions, Kevin, Stuart and Bob, as they set forth to find a new evil boss for their kind to follow. Their search leads them to Scarlet Overkill (played by Sandra Bullock), the world's first-ever super-villainess.
Though the movie earned mixed critical reviews, it's proven to be a huge commercial success since its premiere last July. The kid-friendly comedy ended up grossing $1.159 billion at the worldwide box office.
8. Finding Dory
Ellen DeGeneres is back as Dory, a wide-eyed, blue tang fish who suffers from memory loss every 10 seconds or so. The one thing she can remember is that she somehow became separated from her parents as a child. With help from her friends Nemo and Marlin, Dory embarks on an epic adventure to find them. Her journey brings her to the Marine Life Institute, a conservatory that houses diverse ocean species. The long-awaited sequel, which hit theaters in June, became a financial success even before its official premiere, breaking the record to become Fandango's top pre-selling animated film of all time. 
More From Entertainment Cheat Sheet: