What is Sports Illustrated Swimsuit Model Camille Kostek's Net Worth?
Camille Kostek just landed her biggest modeling gig yet: She's officially a cover model for this year's Sports Illustrated Swimsuit magazine. Kostek is also dating former New England Patriots star Rob Gronkowski, and between finding love and her skyrocketing career, Kostek has had quite a successful past few years — and there is probably plenty more where that came from. But what is the model's net worth?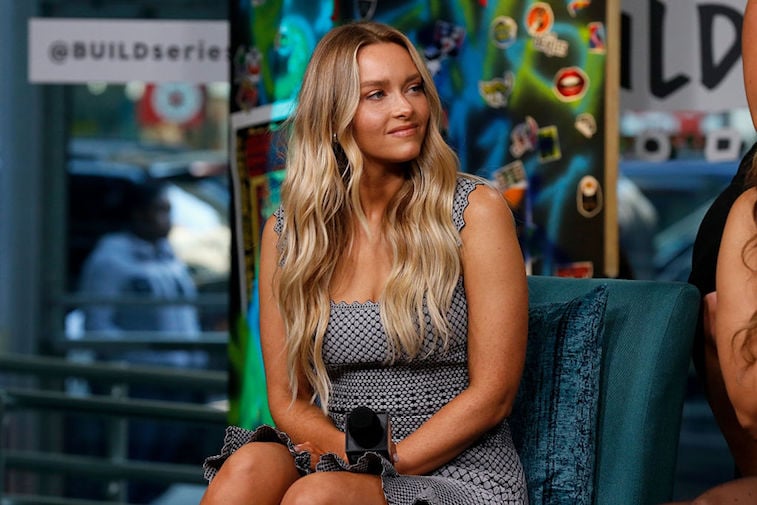 Kostek got a late start in her modeling career, but it hasn't stopped her
Although Kostek is still a young 27, in modeling, that's actually pretty old. The model realistically got a late start in her career, but she's built her own brand on a platform of kindness for everyone, which has caught on well among other models and celebrities. Kostek has always had a passion for dance and is a previous New England Patriots cheerleader. She started the #NeverNotDancing hashtag on her social media, which her fans have taken notice of, and it's become a big part of her persona.  
She recently landed the Sports Illustrated Swimsuit cover for 2019  
Kostek's modeling career took a major turn just recently, when she was announced as one of the Sports Illustrated swimsuit cover models for 2019. She snagged the cover spot alongside coveted model Tyra Banks and professional soccer player Alex Morgan. Kostek was shocked when she received the honor; the video she posted to her Instagram shows her excitement and disbelief all rolled into one. She has made quite a name for herself over the past year but has also said the modeling world has been tough on her. "There's definitely been times when I've been on sets and I was the bigger model in the room, where they're casting girls," she told People. "It's discouraging, it's really, really hard to have thick skin through a lot of that stuff."
Today, Kostek is worth an estimated $3.4 million
Kostek's thick skin paid off, though, because she stuck with the modeling career and has now landed one of the most impressive jobs in the industry. Today, she's worth an estimated $3.4 million, but she's well on her way to being the next big thing. She's now in the same league with models such as Kendall Jenner and Gigi Hadid. Although those women are several years younger than Kostek, she doesn't appear to have let her age slow her down in the industry.
Kostek has been dating former NFL player Rob Gronkowski since 2015
Kostek's personal life has also blossomed over the past several years. She was first rumored to be dating NFL star Rob Gronkowski in summer 2015, just a little while after she left the New England Patriots cheerleading team. The couple apparently took a hiatus in the beginning of 2017 but were back together by spring of that year. Despite both being a part of the Patriots organization for a while, they claim they did not meet on the field. Gronkowski posted his girlfriend's cover shot to his Instagram story earlier this week to announce how proud he is of her. He recently retired from the NFL, but while his career is ending, hers is just getting started.
Check out The Cheat Sheet on Facebook!