'Star Trek: Discovery': Jason Isaacs Has Something to Say to Fans Who Question Captain Lorca's Motives
Star Trek: Discovery is introducing a new captain who is very different from all of the previous releases of Star Trek. So that might be why many fans are still questioning if he's actually a good guy. After all, he's taken in Michael Burnham, who is the first mutineer ever, and we don't really know anything about him. There is also a hint that he will stop at nothing to make sure he is successful at defeating the Klingons.
But Jason Isaacs has something to say to fans who don't trust Captain Lorca. The Cheat Sheet talked to Jason Isaacs, Shazad Latif, and Mary Chieffo to talk about their characters at New York's PaleyFest on Oct. 7, 2017. Here are seven things we learned about this season.
1. Jason Isaacs says Captain Lorca's motives aren't questionable, he's just not a 'cuddly captain'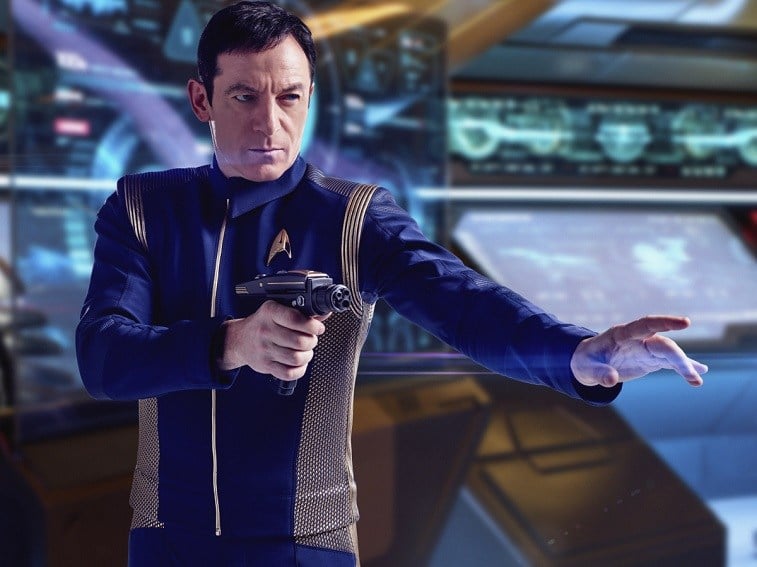 Q: Because of your character's entrance, you know we only get to see him in very few scenes, there are fans still questioning his motives–
Jason Isaacs: Why would they question his motives? What he isn't is a super cuddly captain. He's a wartime captain with a bunch of people who haven't trained for war and a ship that isn't built for it and equipment that isn't up to it. So he's trying to get an edge because the Klingons, frankly, are far superior to us.
Q: Your character is very much hard stance in his perspective. Do we ever see him waver on it?
JI: What I will tell you is, there are some liberties when telling a story in 15 hours that you could be like in real life: inconsistent. You can either say I agree with you, we'll understand about this, and then you could respond to circumstances. In order to make drama, you throw people into the most highest priced situations possible and really test their character and their moral fiber, and they make different choices at different times at probably different days.
2. Isaacs says the show's message is about everyone working together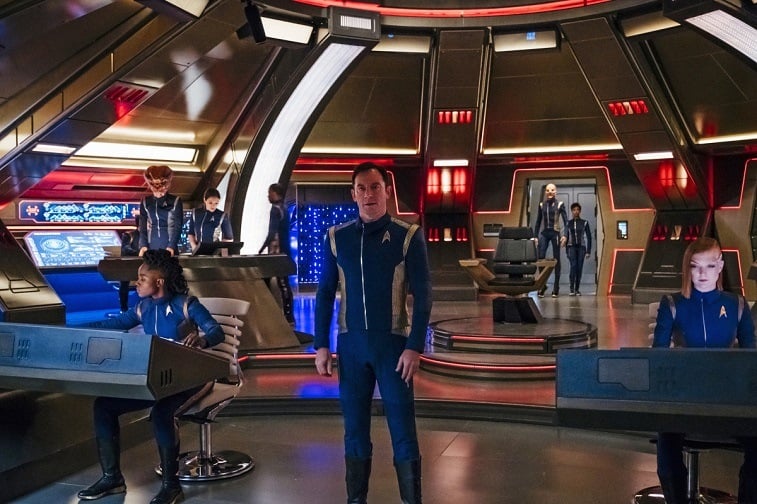 Q: Star Trek is always saying something about humanity and trying to give a message. What do you think the message is at the end of the day for this season?
JI: Well, I think actually what Star Trek is trying to do is entertain. I watched it as a little kid. I had no clue there was a message, and that's the job well done. Subliminally, I get a picture more of modern women and people of different races and people of different nationalities working together.

3. We'll see the backstory of many characters this season — possibly including Lorca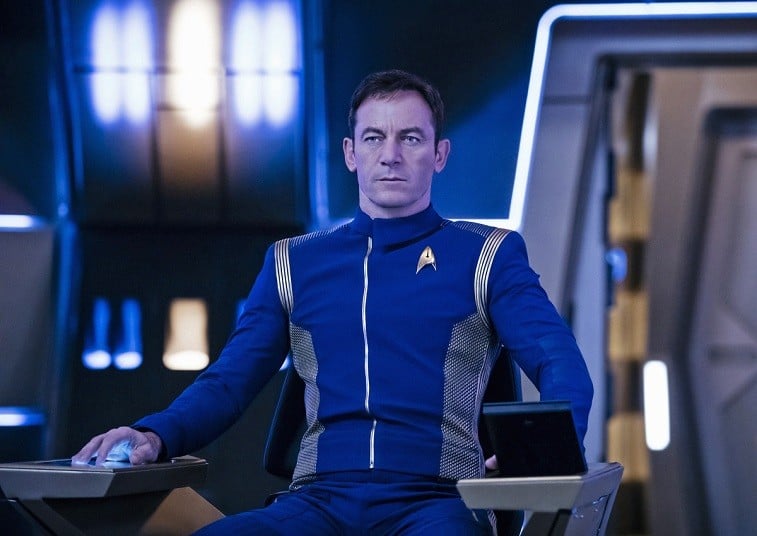 Q: Again, your character has such a hard stance. Do we see what made him that way?
JI: We see a bunch of things about many of the characters and what traditionally happens in television is in the very first episode, the pilot and everybody tells each other their entire life history, even though they've known each other for decades. And what we have license to do now is only show the backstory where and how that's useful, and you'll find out a lot about many of them.

4. Shazad Latif talks about playing a prisoner of war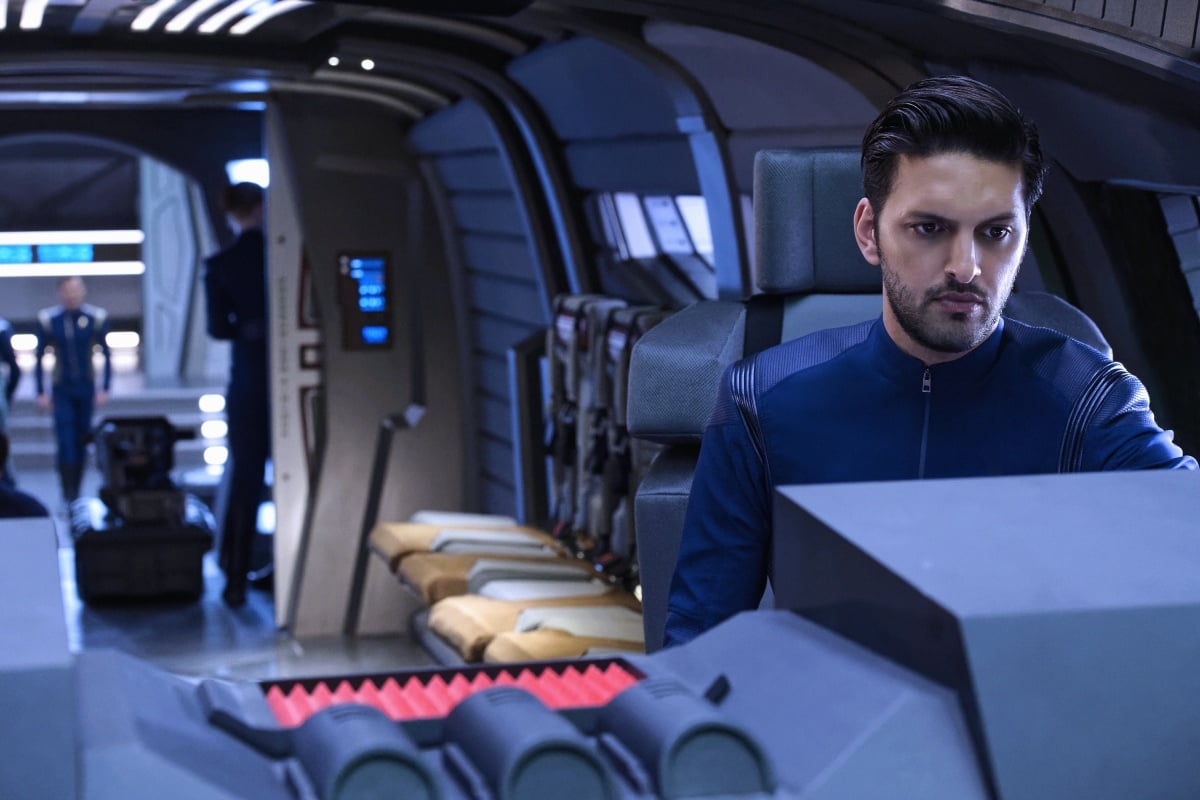 Q: Will your character, Ash Tyler, ever question going to war?
Shazad Latif: No, he's a security officer. He's in a prison because of the Klingons. He's got a personal issue against them, so he would never question it. He's up for it.
Q: We haven't seen much of you yet, but what can you tease about him? Does it open with him being in prison?
SL: I haven't seen the opening of that episode, but you're going to be seeing a lot of me once you start seeing me, so it's going to be really good. But yeah, you see me as a POW, and it's a very high stakes and very emotional the first time we meet him. So it's a great place to start and you go on this journey with him. It's great.

5. Latif likes that both sides of the war are being shown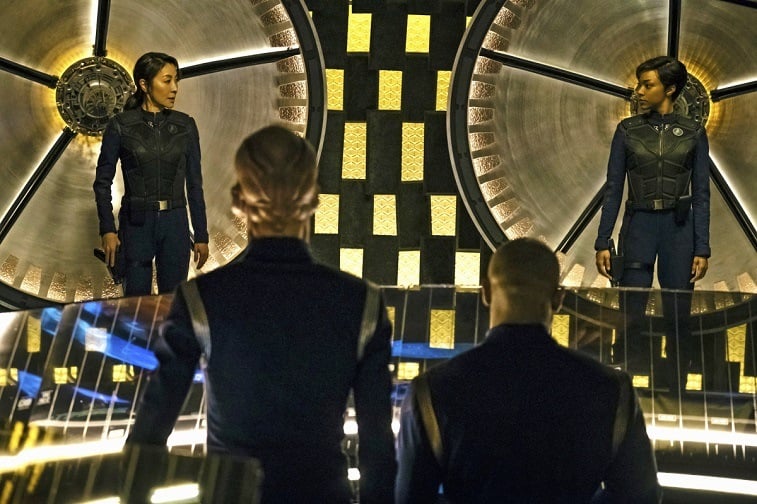 Q: What is the biggest thing you had to get a hold of to understand this character?
SL: I think it was a lot of basic research, just a lot of doing the things every artist should do before you start a role. And then soaking it up and try to let go at the end of the day and see what you get from other actors. It's a lot of videos you have to watch and really just kind of be in the moment and play those scenes for truth.
Q: How do you feel about how the Klingons were once portrayed and how they are now?
SL: I don't know why TV takes so long to see it from another's perspective. I don't know why they didn't decide way back in the day. But we're definitely doing it from their perspective, and it's good to see both sides of the story. So it's an interesting TV show to watch for that reason rather than seeing one person's point of view.

6. But don't expect Latif to ever root for Klingons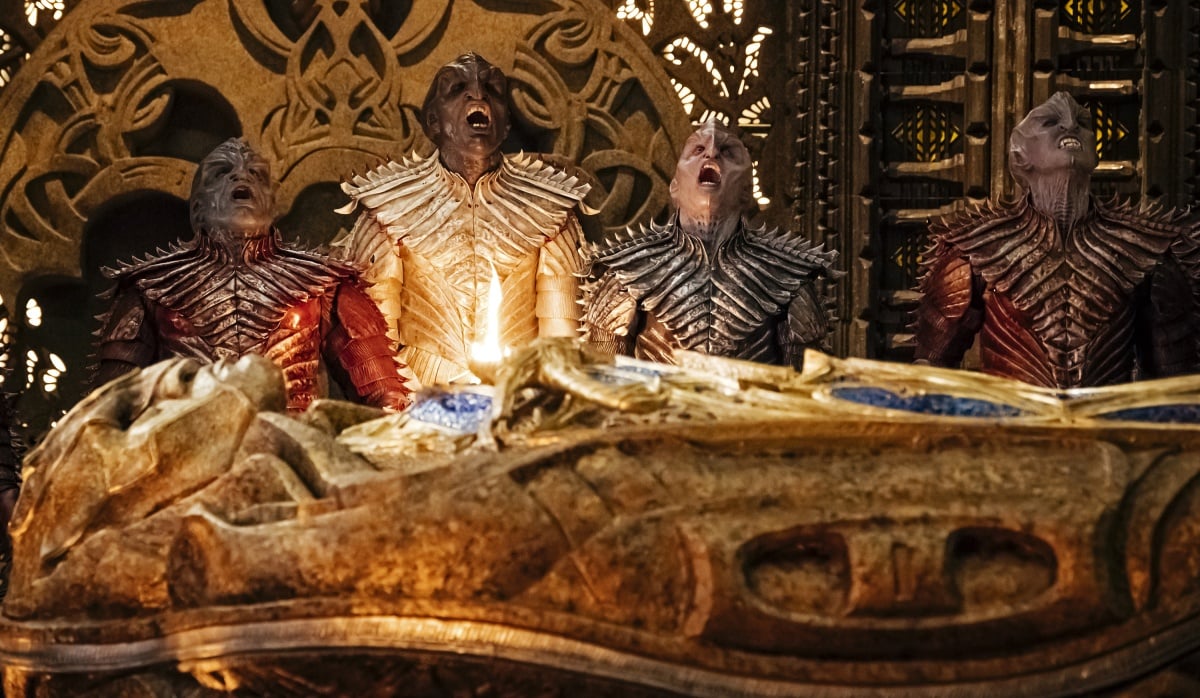 Q: Are you personally rooting for the Klingons?
SL: Am I? No, I can't, they've tortured me. They've done horrible things to me, so yeah.
Q: By the end of it, what do you want people to take away from your character specifically?
SL: I just want people to have an emotional reaction to everything they're watching and to the show and to my character. If I can make them feel something in any scene or make them cry or laugh, whatever, that's what I want.

7. Mary Chieffo says there will be more vulnerability and softness from Klingons this season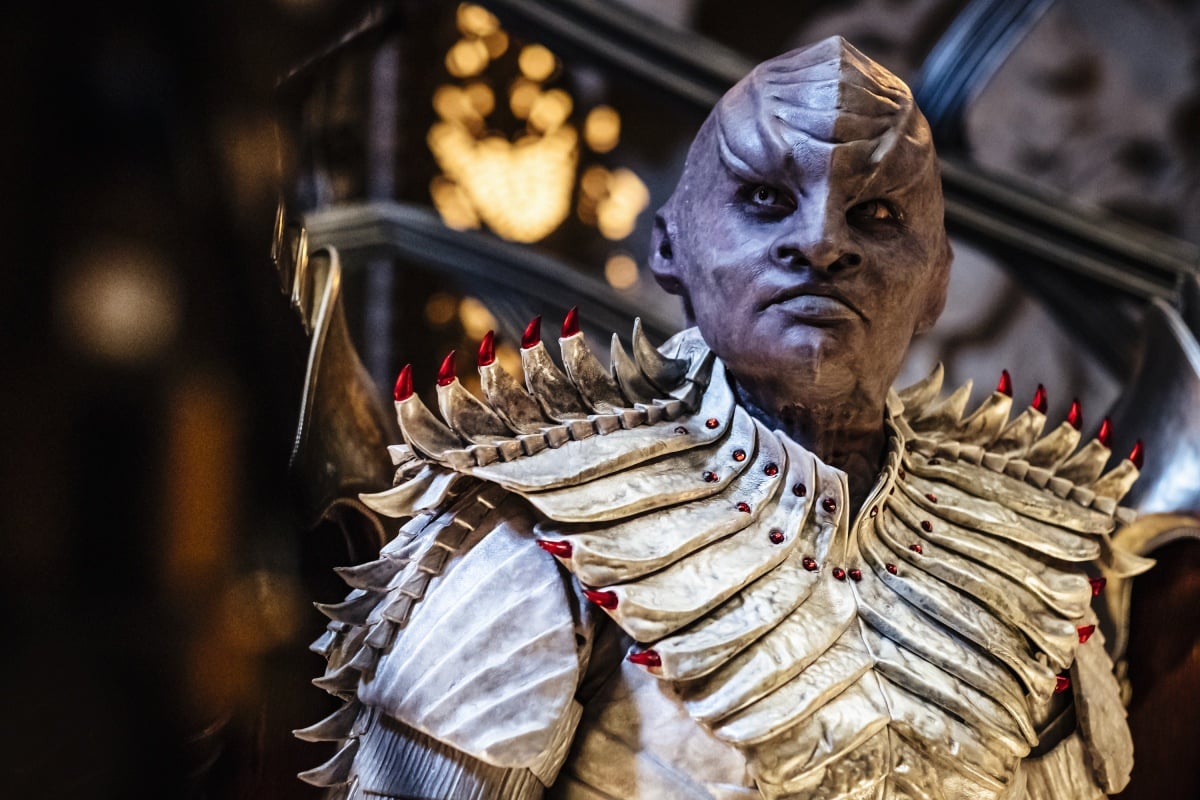 Q: How does it feel that fans are now connecting with Klingons for the first time emotionally?
Mary Chieffo: It's really so thrilling! It was so the goal we set out from the very beginning, when they were knowing they wanted to use the Klingons in this first season. I'm really really proud of the response already, and I'm so thrilled knowing what's coming. I'm really hopeful that the fans will just get more and more enmeshed in our plot and the vulnerability and softness that we can have when we're not in the middle of battle.
Follow Nicole Weaver on Twitter @nikkibernice.
Check out The Cheat Sheet on Facebook!