'Star Trek: Discovery': The Show's First Gay Couple Will Face This 1 Major Problem
Star Trek: Discovery has made headlines for breaking down another barrier for the show with its first gay married couple. That will be Paul Stamets (Anthony Rapp) and Dr. Hugh Culber (Wilson Cruz). But how will the show approach this, and what will the characters' relationship be like?
The cast has made it known that their relationship will be treated just like any other on the show. Meaning, just like every relationship, the two will still have their issues to work out. The Cheat Sheet caught up with Rapp and Cruz on Oct. 7, 2017 at New York's PaleyFest, and they talked about what major problem the couple will face and more.
Here are seven things we learned from Rapp and Cruz about the fictional couple on Star Trek: Discovery.
1. Stamets being a workaholic comes between him and Dr. Culber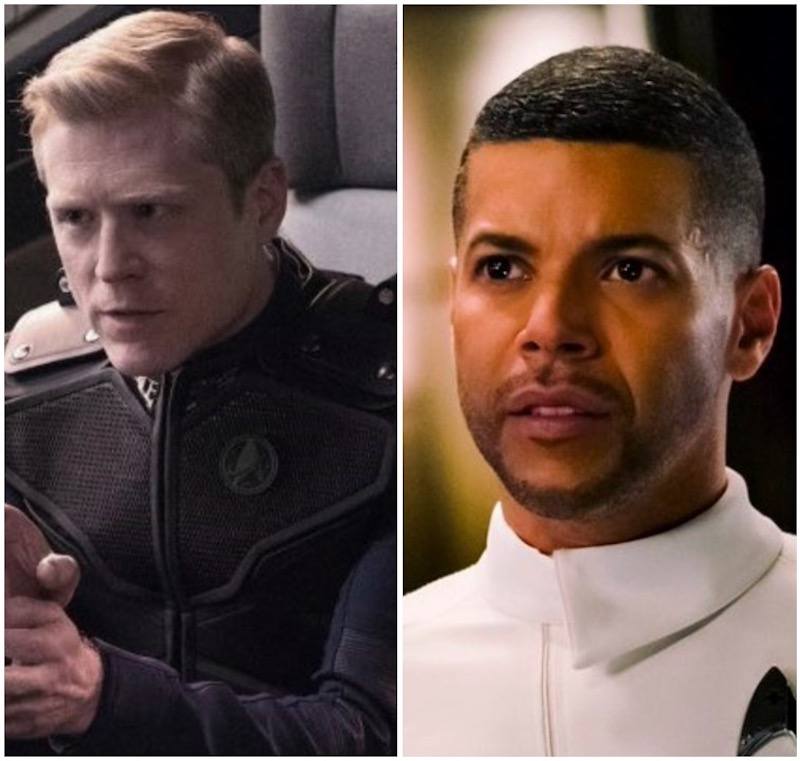 Q: You're coming in as a half of the first gay couple on Star Trek. How does that feel?
Wilson Cruz: Incredibly humbling, really proud because I know that there's been a lot of Star Trek fans, Star Trekkies out there that have been waiting to see if this was ever going to happen and to be able to be part of the couple that makes it happen for people is really exciting and humbling, like I said. And to do it with one of my friends of 20 years is beyond comprehension sometimes, and I think it's real important.
It's important that it's an interracial couple. I think it's important that we don't make a big deal about that it's a gay couple. That this is another relationship on the show and their real crux of their storyline is how they balance their work and their personal life. How do you work with someone that you love?
Q: So which one of you is the workaholic?
Cruz: [Paul Stamets] is definitely the workaholic and rightfully so. I mean, I have a lot to do. I have to keep people alive on the show — I'm not trying to play that down. But he's got a lot of pressure on him, coming to him as a priority, coming from the captain. And he is laser-focused on what he's doing and he's very passionate about it so it's attractive to me that he's excited. I just wish he'd come home a couple times [laughs].

2. Cruz says you'll see his character in action this season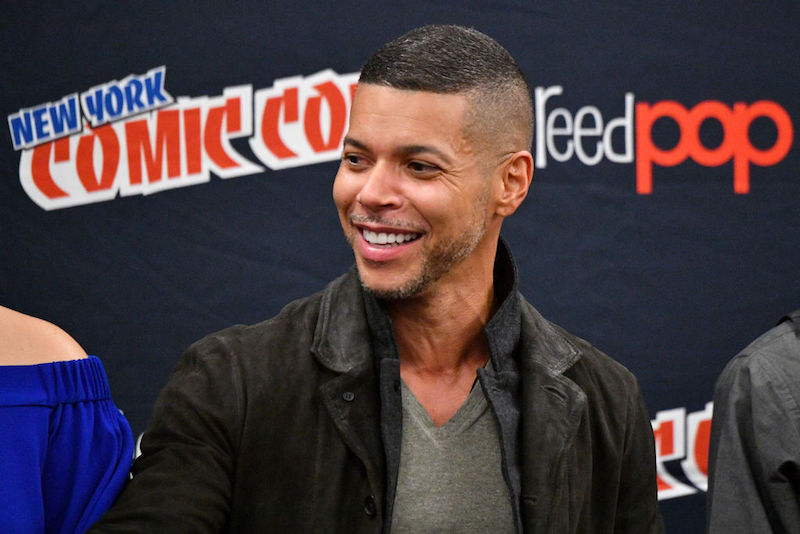 Q: Talking about your work, you're in the medical field, and we're about to be in wartime. Do we ever get to see your character in action because of that this season?
Wilson Cruz: You see me in action as a doctor for sure.
Q: Earlier, Anthony was talking about all the things he had to learn about spores and stuff like that. Was there any med stuff you had to learn?
Cruz: Oh my god, I mean the first script I got  I was like, 'What am I saying?' And there was like these words — because I was not laser-focused on science when I was a kid, I was an artist — but what I learned was, if I actually looked up what I was saying, what I was saying was actually based on real medicine, real science. And it made it a lot easier for me to learn it because I was understanding and I could communicate it. And I learned a lot about medicine, about anatomy, about our physiology, and it was really fascinating.

3. Cruz is down to do a musical episode of Star Trek
Q: I'm also thinking of George Takei because of what he meant to Star Trek and who he is as a person in real life as an activist. Have you been able to speak to him?
Cruz: George and I go way back because back when I was the national spokesperson, director of entertainment partnerships at GLAAD, I worked with George a lot. He worked with us, I should say, a lot. And when I was announced as part of the cast, he put out this really wonderful tweet about how proud he was to have Anthony [Rapp] and I represent the LGBT community in the first interrelationship Star Trek TV series. And he's been really supportive and really wonderful.
Q: Can we look forward to a musical episode of Star Trek now? You're building it!
Cruz: I mean, I'm down. I know Anthony is down, and there have been musical moments on Star Trek, so never say never.

4. Anthony Rapp says Stamets being under pressure at work leads to a 'push and pull' in his life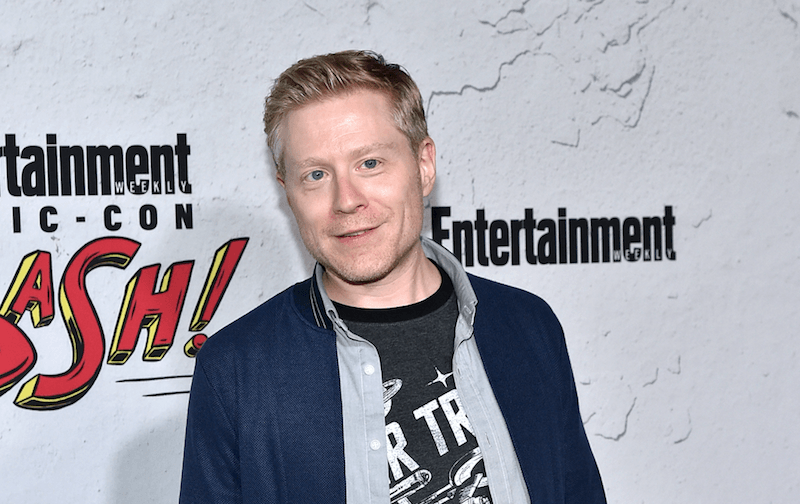 Q: Your character seems to be the embodiment of Star Trek, because he's so close to the actual science. I was wondering if you ever felt daunted by that?
Anthony Rapp: I wouldn't say that. Daunted is a strong word. It sort of is, you know, when I see the language, I have to consult some texts and some dictionaries, but the writing feels also very grounded. So it's not — it's accessible and I feel honored to be given that mantle to carry.
Q: I love that it's not a big deal that you guys are a gay couple on the show, but you do have trouble it seems coming ahead because your [character] is more of a workaholic. What do you have to say about playing those scenes together?
Rapp: I feel like it's a really honest exploration of work-life balance, and I'm under a tremendous amount of pressure from Captain Lorca to do my project a certain way and so, I'm not always going to be able to talk as openly with him about that because I don't have time. So yeah, there's some push and pull.
But one of the things about our relationship I think is fortunate is that we always understood one another and what's important to one another. So that is something that really grounds us.

5. Rapp calls George Takei his hero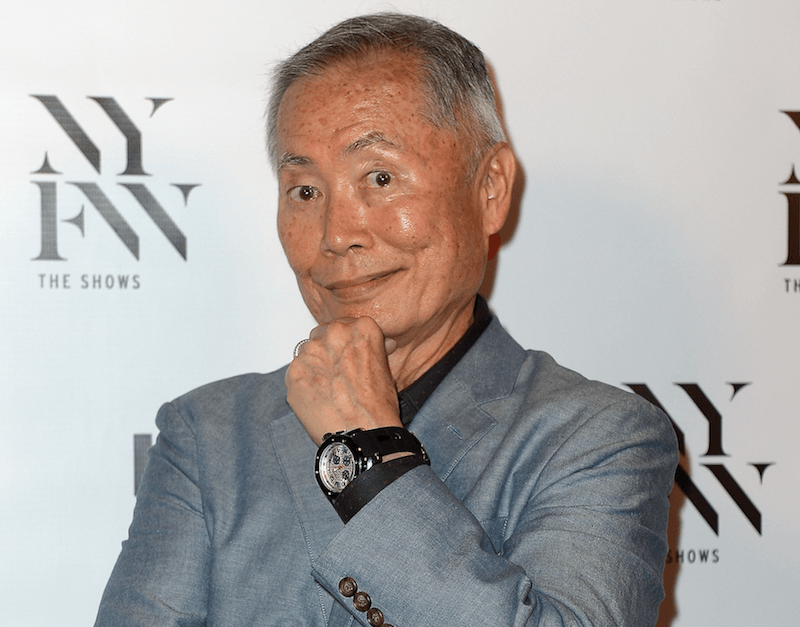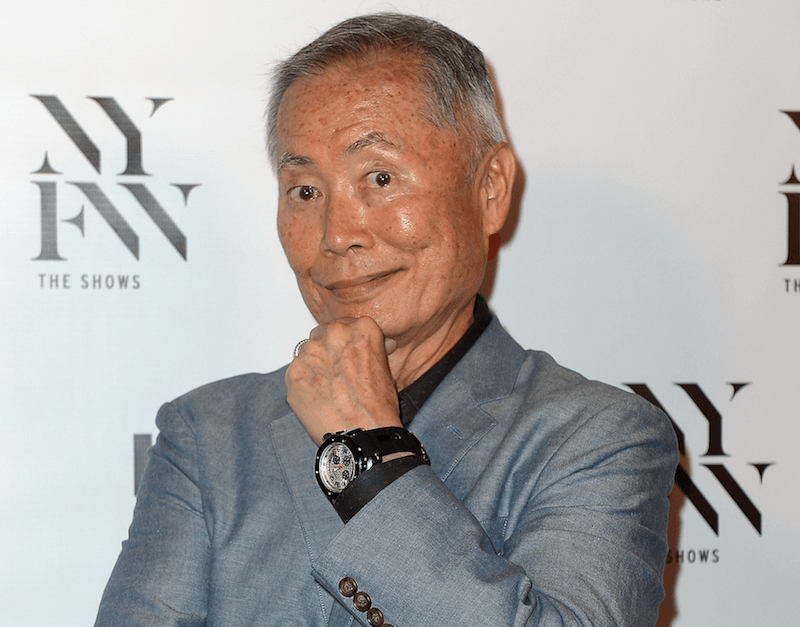 Q: How does it feel to be part of the first openly gay couple on the show?
Anthony Rapp: It feels gigantic in a way and it feels in the same — like both that and then normal. It feels right. At last! So I feel honored and I also feel incredibly proud and I'm really glad it's filling a hole that for whatever reason that all of these years in Star Trek is something that they missed.
Q: And what did George Takei on the original Star Trek mean to you?
Anthony Rapp: George Takei to me is a hero for many reasons, not the least of which he was a prominent Asian actor at a time when that wasn't really a thing. Also at a time when white people were playing Asian characters a lot of times. So then, yeah, the way in which he is using his public platform to talk about important issues is an inspiration to me. That's something I've been trying to do also to some degree.
Q: Did you have any further contact with him about your role?
Anthony Rapp: I'm hoping that our paths will cross in some official capacity. I know that Wilson [Cruz]'s met him when Wilson was working at GLAAD, but I hope our paths will cross.

6. Stamets will probably not have any further problems accepting Burnham
Q: Your character so far — obviously, he's under a lot of pressure, so he's not exactly happy. But do we get to see some lighter moments with him?
Rapp: You do get to see some lighter moments.
Q: Your character and Michael Burnham, obviously, there's still a little tension there. It doesn't seem like he really wants her around. How do we see that evolve in the future?
Rapp: Stamets is pretty egalitarian, so Burnham pretty quickly proves her medal. So yeah, you see that relationship progress as well.

7. Rapp is also up for a musical episode of Star Trek: Discovery
Q: With you and Wilson in the cast, can we hope for a musical episode?
Rapp: I mean, we can cross our little fingers for it. It would be fun, but I don't know how they would do it. But, I mean, there's been moments in the past Treks where there've been like a little bit of singing here or there. That's really possible.
Q: Can we expect anymore Rent people to join?
Rapp: Oh, I don't know! I don't know. There's a friend of mine I do a show with, LaChanze. One of the things that's happened is that I've discovered so many friends [who] I didn't know were Trekkies [are] Trekkies. Like LaChanze, when I told her about this, she's like, 'You have no idea how much of a Trekkie I am.'
She's so cool. I would love for her to do the show. You know, people like that, I know it would mean so much. So we'll see.
Follow Nicole Weaver on Twitter @nikkibernice.
Check out The Cheat Sheet on Facebook!