'Star Trek: Discovery' Stars Tease That Stamets and Culber's Relationship Will Change in Season 3
Season 3 of Star Trek: Discovery will show the crew after they moved over 900 years into the future. They are away from everything they know and still are carrying the weight of their past.
Paul Stamets (Anthony Rapp) and Dr. Hugh Culber (Wilson Cruz) were apart for some time. Fans may wonder what their relationship will be like in this new future together.
Showbiz Cheat Sheet talked to Rapp and Cruz at PaleyFest on Oct. 5. This is what they had to say about their characters and this new season.
Anthony Rapp says the couple will be back together with a new challenge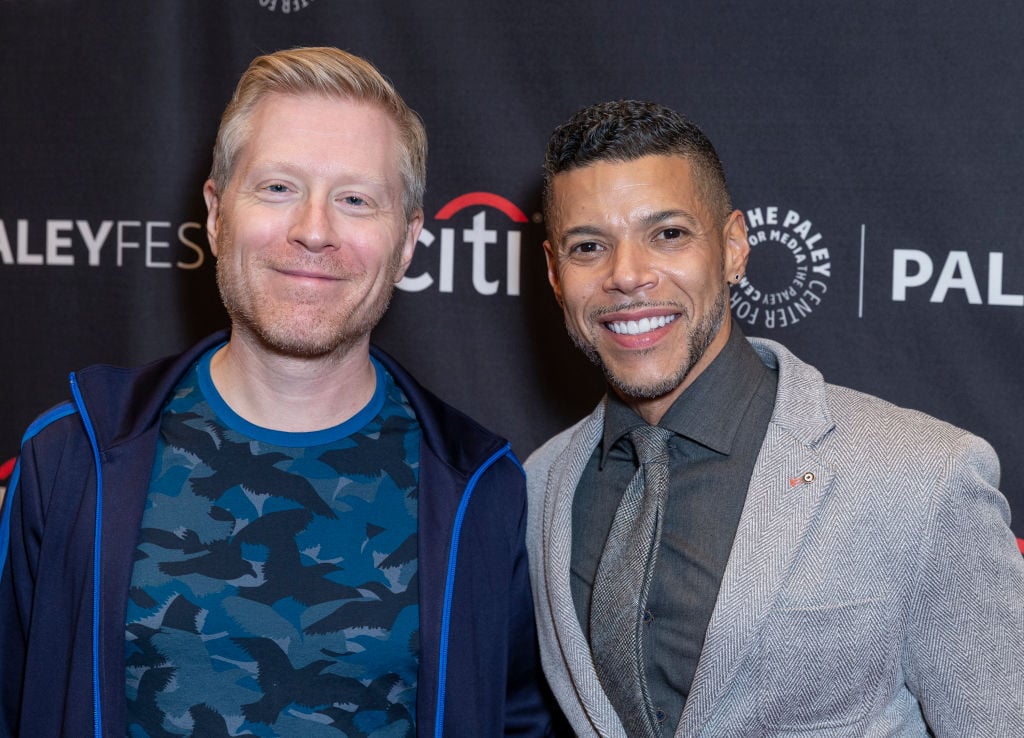 Rapp talked about Stamets' point of view on the situation. "I don't think there's any hesitancy. Once he's back he's back," the actor told Showbiz Cheat Sheet. He said in general, "He's not really cagey so it makes sense."
Cruz did say that the couple's dynamic does change this season. "Culber is coming to him as a newly realized person strengthened in many ways and more willing to assert himself than he was before his bitter demise," he said. "It creates a different dynamic in the relationship."
He continued, "These are two equals who have come together and are trying to find a way forward in this new future. And so I think we see them much more in domestic bliss than we had in the past. But also we're starting to see them work separately. With the other crew members because first and foremost they are officers on this ship."
There will be a new challenge for the couple this season. "By the way we're also alone," reminded Rapp. "We're all alone now in this new reality together. So we have to be there for each other because we don't have anybody."
Stamets will be mentoring a new character
Rapp also talked about Stamets and his work this season. "The spore drive still exists and it's still a major part of what makes Discover special. So that's important and meaningful," he teased.
"Then there's a new character that kind of emerges that I'm having a really interesting relationship with in a cool way like a mentor. So that's fun," said Rapp.
Culber will take on new responsibilities
Culber will be taking on new responsibilities this season too. This will force him to step a little outside his area of expertise.
"Dr. Culber has taken on new responsibilities beyond his medical responsibilities," Cruz revealed. "He's really taking on some responsibility for people's mental health and getting them through the difficulties of being in a new future and in a strange place."
The actor also talked about what all this change will mean for his character after returning. "I think he feels free in a lot of ways because he is this new person," he said. "He can be this new person in a new future. And it is a clean slate for him. So I'm excited about it and I'm excited what we get to see him do."