5 'Star Wars' Characters You Won't See in 'Rogue One'
There's been a lot of concern recently when it comes to Disney's next Star Wars film Rogue One: A Star Wars Story because of the film's reshoots and what they might mean. However it was never really a cause for concern because, aside from the fact that every major film has reshoots (and every director wishes they could always have reshoots), we don't really know all that much about Rogue One in the first place.
[Update, 10/13/16: Added second full-length trailer, below.]
Disney is very good about keeping its prized franchise secret. Case in point: What characters are going to be in Rogue One? At this point there's still the possibility that Darth Vader isn't even in it — it won't happen, but Disney is making it hard on us. That being said, here are five characters you probably won't see in Rogue One.
1. Snoke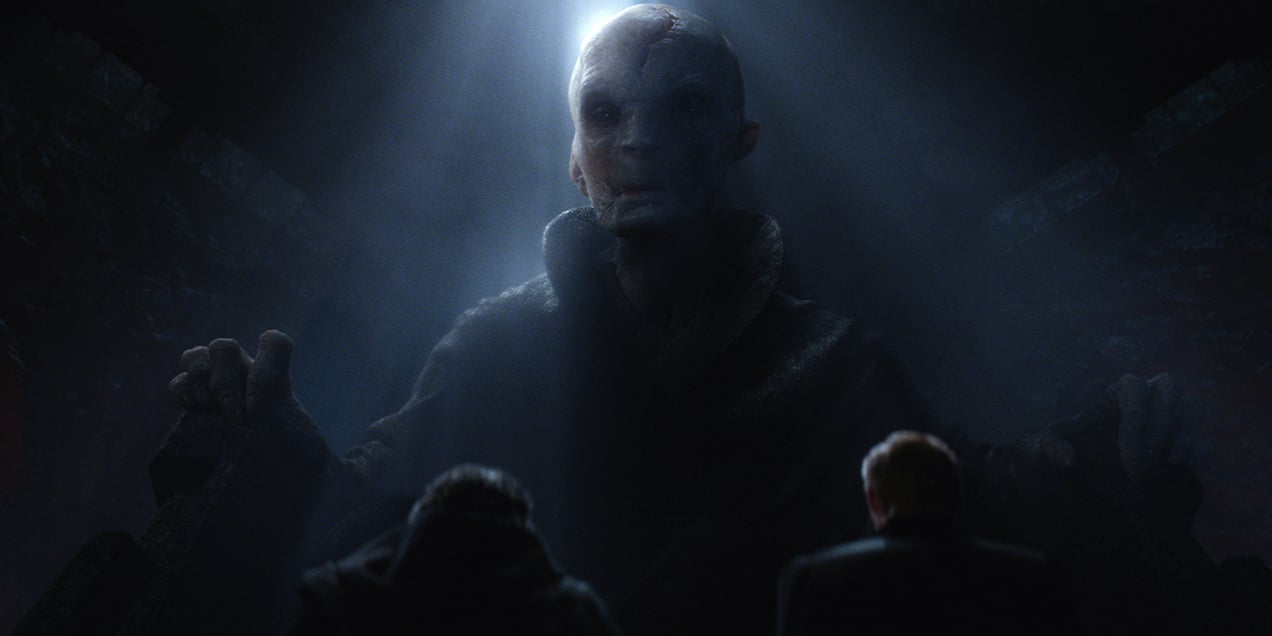 When Rogue One's first trailer was released it ushered in a frame-by-frame breakdown by fans to discover every possible secret it revealed. By far the most mysterious moment in the trailer is when a dark, hooded figure approaches what appears to be a bacta tank. The tank itself is flanked by two imperial guards making it clear that either the person in the tank or the person approaching the tank is incredibly important to the Empire as we previously only saw these guards in the presence of the emperor. Fans quickly asked the question: Is the person in this bacta tank Snoke?
It would make sense given the fact that Snoke was somehow connected to the Empire and has extensive damage to his body and face, but we can now officially cross the Episode VII villain off the list of characters who will show up in Rogue One. Lucasfilm creative director tweeted in response to this question, "Snoke is not in Rogue One. Like, in any way, shape or form," adding, "This is a standalone movie." While he might just be trying to throw fans off the trail, the idea of Snoke being in the film also doesn't necessarily feel right considering he doesn't appear in the original trilogy.
2. Han Solo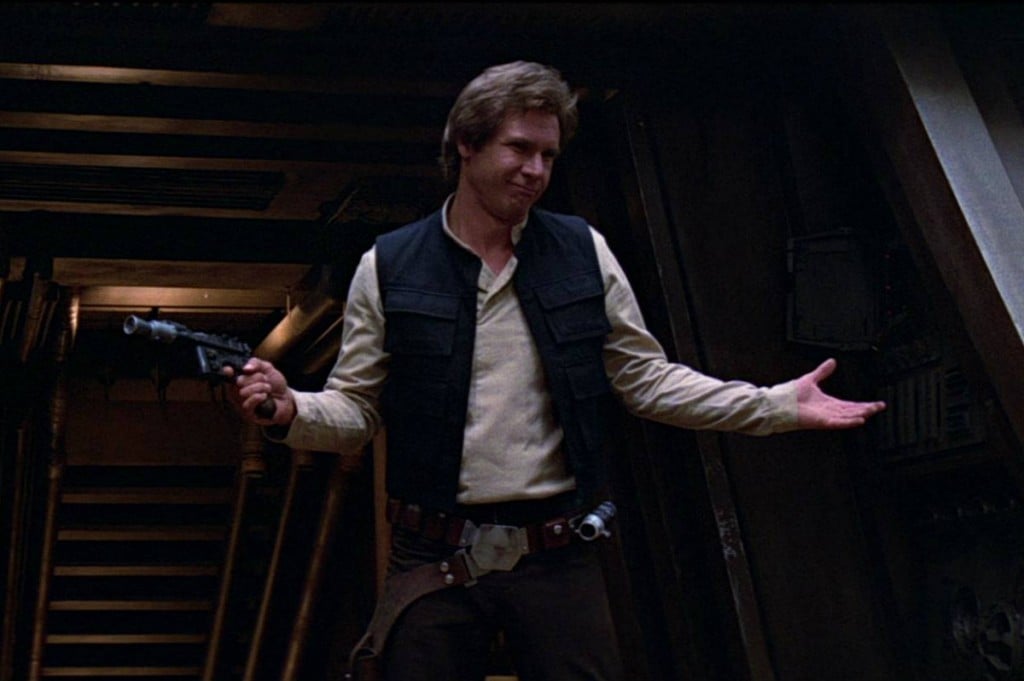 There have been rumors that Alden Ehrenreich, the actor recently nabbed for the Han Solo spinoff film, might find his way into Rogue One in a cameo role during reshoots, but its the kind of rumor that's tough to believe. Considering that Rogue One leads directly into Star Wars: A New Hope, it would be pretty difficult for fans of the series to accept the change in actors even if they used some kind of CGI-altered look to match Harrison Ford. It just feels wrong, and frankly unneeded. [Update, 7/27/16: In a recent interview with Extra TV, director Gareth Edwards confirmed that Han Solo will not be making an appearance in 'Rogue One'.]
Even the Han Solo spinoff film is not exactly something fans were clamoring for, but at the very least that film will be overseen by talented directing pair Phil Lord and Christopher Miller. This on the other hand feels like a cheap cameo that fans don't really want and which doesn't appear to add anything to the story. Disney's smart enough to pass.
3. Obi-Wan Kenobi
There's been lots of talk about an Obi-Wan Kenobi film and, frankly, it's just a matter of time. But one place we shouldn't expect to see Obi-Wan is in Rogue One. While there's been some interesting discussion as to whether Lyra Erso might be in some way related to Obi-Wan, the appearance of the character would take away from his reveal in Star Wars: A New Hope. And assuming a logical one-two movie-watching punch would be Rogue One followed by A New Hope, the latter would definitely lose a lot of its tension in the early-going.
4. Yoda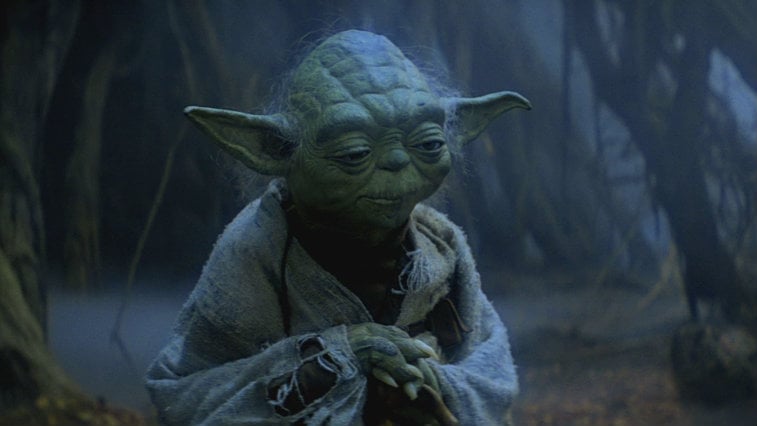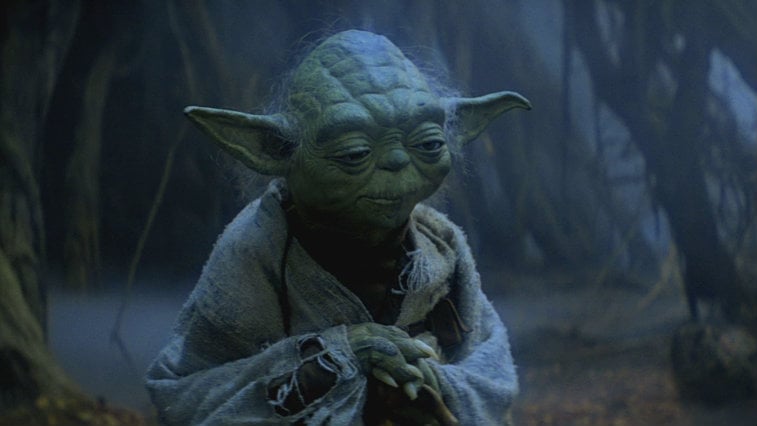 OK, well this one's easy. The last time we saw of Yoda in Revenge of the Sith he was already in self-appointed exile on Dagobah, and he presumably never comes in contact with anyone but Luke Skywalker, who makes his way there in Empire Strikes Back. But considering Disney's aggressive game-plan for the Star Wars franchise, don't be surprised if Yoda makes another appearance sooner rather than later — and not in the force-ghost form.
5. Luke Skywalker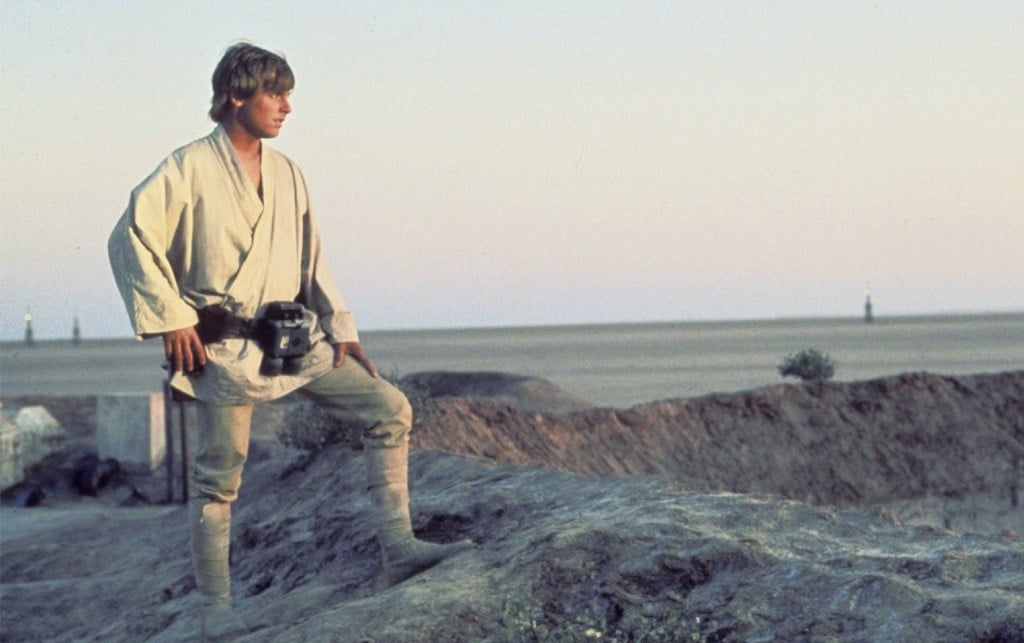 I know, I know. Sadly we won't get to see Luke Skywalker and his quest to get to Tosche Station and pick up some power converters. But in all seriousness, there is a connection to Luke the filmmakers could use to get him in the film: Biggs Darklighter. Luke's friend and Alliance fighter before Luke ever left Tatooine, showcasing Biggs is the only reason Luke could possibly find his way into the film.
However, there is really zero reason to feature Luke in this at all, especially now that he's a prominent character in the new trilogy, and it would feel just like the kind of pointless fanfare that got the prequels into trouble. For now, we'll make due imagining Luke's grand adventures bulls-eyeing womp rats and his hard life on a moisture farm with dreams of being a rebel fighter.
Check out Entertainment Cheat Sheet on Facebook!