Star Wars' Fans Are Growing Skeptical About Disney's 'The Mandalorian'
Star Wars will enter into a new era with The Mandalorian, which premieres on Disney+ on launch day, November 12. It's probably not hyperbole to state that the show will be the single most-streamed program on the channel in its first few weeks. 
And in similarly good news, early reactions to the footage are not merely positive, but in many cases ecstatic. Some fans may raise an eyebrow in skepticism and say, "Yeah, but critics liked The Last Jedi too."
However, it's important to point out that this isn't the same situation. And it's also not true that The Last Jedi is even "mostly" hated.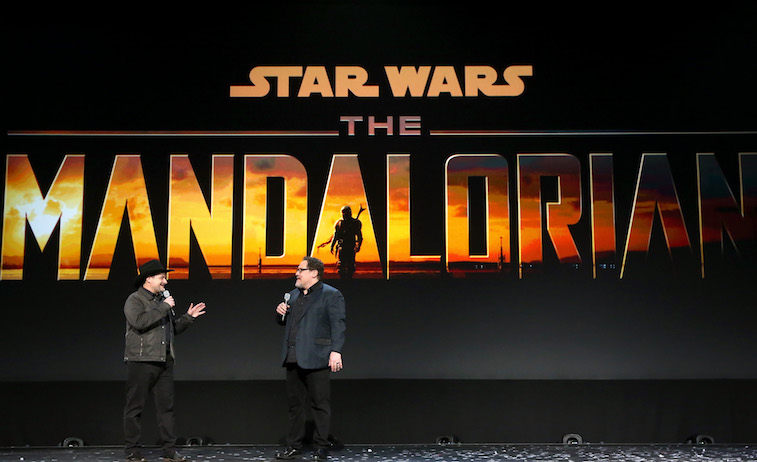 Footage wows early viewers
Off the bat, there are two important distinctions to make here. In most of these "early reaction" stories, the viewers are usually not professional critics. There are not yet reviews of any kind posted on Rotten Tomatoes.
For a TV series, what is shown is not a complete episode or series, but a certain amount of footage to give people a taste of what they'll see. The point is to build excitement, and Disney has done that with a sort of sizzle reel. 
According to Looper, the reactions are  based on 30 minutes of footage culled from the first three episodes. That YouTube channel characterized the fortunes of The Mandalorian as "looking brighter than C-3PO  after a buff and shine."
Steven Weintraub of Collider tweeted, "While I love the Skywalker saga, I've wanted to see new places and characters explored in depth, which can only be done over multiple episodes in a series format. Cannot wait to see more."
Actress Jennifer Larda posted, "This is the epic Star Wars show we've been waiting years for. Please pardon my excitement." Ash Crossan of Entertainment Tonight said,  "Legit cried. SO FREAKING STAR WARS."
Those are the kinds of quotes that would like great on a poster. Michelle Buchman, who runs social media for Star Wars, said The Mandalorian was in the style of studio westerns of the 1930s and 1940s, with a dash of samurai movies thrown in.
This is in keeping with the vision of George Lucas, whose original movie borrowed heavily from sci-fi serials and Japanese movies like The Hidden Fortress. 
This is not 'The Last Jedi' all over again
It is true that critics by and large were higher on The Last Jedi than fans were. On Rotten Tomatoes, it has a critics score of 91 percent and an audience rating of 44 percent, which is definitely a wide gap. There is no doubt that Episode VIII was divisive.
However, that doesn't tell the whole story. IMDB shows a critics rating of 85, which means "Generally favorable reviews." But the user score, which is the equivalent of the Rotten Tomatoes audience score is a not-bad 7.1 out of 10, based on nearly half a million ratings.
When the film was released to theaters, the company Cinemascore, which does opening night audience polls, reported that moviegoers got an A – the same grade The Force Awakens got. So while there is a very vocal portion of fandom that despises, or is at best very disappointed with the movie, it is not accurate to say that "most people" hate it. 
Again, these early reactions are not reviews per se – they're just that – reactions. And these reactions are almost always positive. This is not a case of "the critics will love it, so the audience will hate it" — a split that doesn't happen as often as people like to think it does. 
Always in motion is the Star Wars future
The Mandalorian may be even more key to the future of Star Wars than The Rise of Skywalker, and that's saying something.
While many people are holding their breath to see if director JJ Abrams sticks the landing, it's practically a given that that the movie will be a big hit, because it wraps up the Skywalker story, which has occupied pop culture attention for more than 40 years. 
The Mandalorian is key not only because it's the first live-action Star Wars series, but it will be the first real glimpse of what a Star Wars without original trilogy characters looks like.
How it is received will be key for deciding how the movies move forward, whether it's with Game of Thrones' creative forces David Benioff and DB Weiss, Last Jedi director Rian Johnson or Marvel head Kevin Feige. 
And The Mandalorian will be far from the only live action Star Wars series. Also planned are a series with Diego Luna's character from Rogue One, and with Ewan McGregor's Obi-Wan Kenobi.
The Force will be with us – always. It's just going to take a different shape from now on.