Star Wars Fans Need to Stop Being so Mean, According to Daisy Ridley
Star Wars fans are famous for their intense devotion to their favorite franchise, but one key figure in the new Star Wars movies thinks fans could stand to be a little nicer.
Daisy Ridley, who was driven off social media after toxic feedback from fans, opened up about her frustrations with fandom. She loves how devoted fans are, but unfortunately, sometimes they become too strident, which takes the fun away from creating the franchise.
And Ridley is hardly alone in this. With Episode IX: The Rise of Skywalker now only four months away, we'll take a look at how fandom's dark side has affected other Star Wars creators.
Daisy Ridley: Don't be so vicious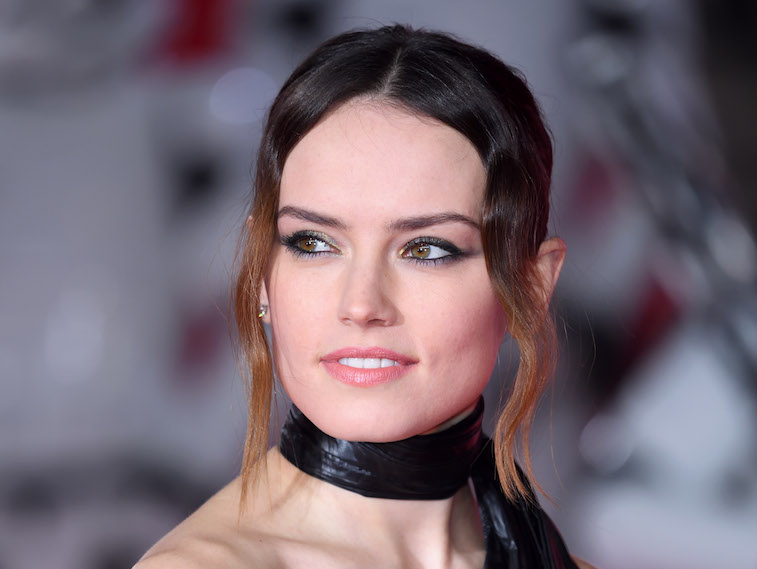 Ridley, who plays Rey in the new trilogy of films, had been an engaging presence on Instagram, showing videos of her physical training and fan art. After she shared an anti-gun violence message, she got ugly responses, and she left the platform in 2016.
That was before the release of The Last Jedi, which sharply divided fandom, particularly over the "destiny" of her character.
The Force Awakens had raised questions about who Rey's family was, leading many fans to expect she was related to Luke Skywalker somehow. The Last Jedi, however, nullified that idea when Kylo Ren claimed that Rey's parents were nobodies buried in a shallow grave. Rey wasn't special.
While some fans liked the idea that someone strong with the Force could come from anywhere, many other fans were furious.
In an interview with Bustle, Ridley says, "It's great that people are expressive of their views. But this is people's jobs. People worked really, really hard on that thing. "I think there's a way of having a discussion that isn't so vicious."
What makes it worse is that the feedback has spilled over into real life, Ridley said.
"I was at my friend's birthday," she recalls, "and one of her friends, who I barely know, was like, 'Hey, really liked the first Star Wars. Didn't really like the second one,' and I thought, 'That's rude, dude! That's my job!'"
Other Star Wars figures have been targeted
Sadly, Ridley is one of many Star Wars figures to be alienated by fan response. Kelly Marie Tran, who played Rose Tico in The Last Jedi, also left social media after fan response turned harsh.
Such vitriol led Star Wars actors to very dark places. Ahmed Best, who played the widely loathed character Jar Jar Binks in the prequel trilogy, contemplated suicide. Jake Lloyd, who played Anakin Skywalker in The Phantom Menace, was persistently bullied He later said, "I've learned to hate it when the cameras are pointed at me."
One could also include George Lucas in this group, because fan ire arguably contributed to his selling the franchise to Disney. He told the New York Times, "Why would I make any more [Star Wars movies]…when everybody yells at you all the time and says what a terrible person you are?"
Is it the fans or the movies?
Ultimately, Ridley says she has found solace in her Star Wars family.
"There are always moments where the neuroses properly kick in, and that is also a blessing of working [with] people you love, and that you really trust," she said. "I think it's just a matter of feeling safe … And really, I would hope that for most people."
On the podcast Critically Acclaimed, critic William Bibbiani addressed the issue of fan expectations. While fans are entitled to their opinions, he says it's not fair for fans to blame the movies when the movies don't do what the fans want them to.
"If you've decided who Rey's parents are, then it's your fault that you're mad at The Last Jedi," he said. "They never told you who that was. Last Jedi played it completely fair. You (fans) wrote a movie in your head, and you're comparing the actual movie to something that never existed. That's not the movie's fault. That's your fault," he said.