'Star Wars': John Boyega Is Just as in Love with This Character as the Rest of Us
A huge part of why Star Wars: The Force Awakens was so successful in relaunching the saga is because of its cast. Audiences fell in love with Daisy Ridley's Rey, John Boyega's Finn, and Oscar Isaac's Poe. And those characters work so well because the actors playing them are just as obsessed with Star Wars as the rest of us.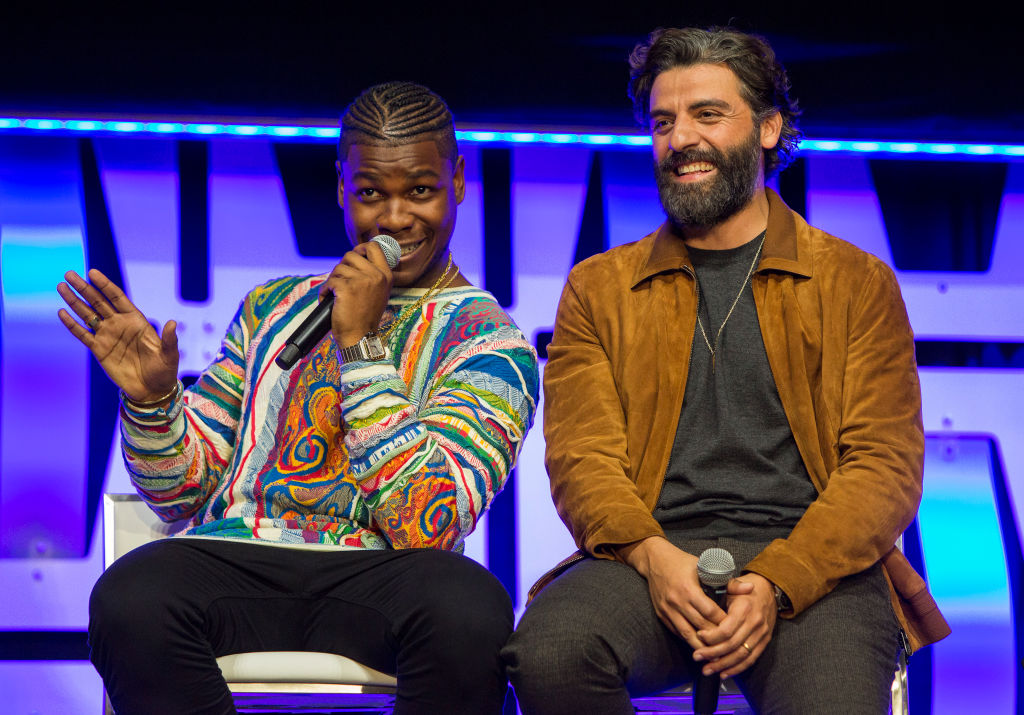 Beyond 'The Rise of Skywalker'
Take, for instance, Boyega's recent chat with USA Today. The actor's been an integral part of an entire trilogy in the "galaxy far, far away." Yet, he's just as excited as other fans to discover what Star Wars will bring after The Rise of Skywalker.
"There's always the question of what they're going to do next," he said. "The Skywalker saga is done, but it leaves a big question mark. I guess that's the whole thing. We've just gotten used to a world where there's consistent Star Wars, and now it's not going to be the case."
Of course, fans like Boyega still have plenty of Star Wars content to look forward to. The franchise has been fairly consistent with ancillary content like novels, video games, and comic books. Plus, the launch of Disney+ means a lot more Star Wars is coming our way.
John Boyega's new 'Star Wars' obsession
Speaking of Disney+, that streaming service has already found a signature hit in The Mandalorian. And that show just so happens to feature Boyega's new favorite Star Wars character. Yes, it's exactly who you think it is.
"So cute, man. I love Baby Yoda," the actor said. "And you know what? I'm against everyone that wants to give that baby another name except for Baby Yoda. That is Baby Yoda. I don't care about the timeline. I don't care that it doesn't make sense. That's Baby Yoda."
Of course, The Mandalorian's first episode revealed a child of the same species as Jedi Master Yoda. But since the show is set after Yoda's death in Return of the Jedi, this character is clearly a new addition to the franchise. Considering the mystery surrounding Yoda's species, fans have been itching to learn more about "Baby Yoda."
The 'Star Wars' actor throws shade at Porgs
Just because Boyega is a fan of Baby Yoda, don't make the mistake of thinking that he is equally enamored with other Star Wars critters. In fact, the actor has a particular distaste for his own The Last Jedi co-stars.
"I've been open about my thoughts about Porgs," Boyega said. "They're vile, disgusting creatures."
To be fair, some Star Wars fans were quite taken with Porgs when The Last Jedi marketing first revealed them in action. But Porg fever never quite hit like the current Baby Yoda lovefest. Perhaps rightfully so. Have you seen that little guy?