'Star Wars: The Last Jedi': Behind-the-Scenes Secrets We Just Learned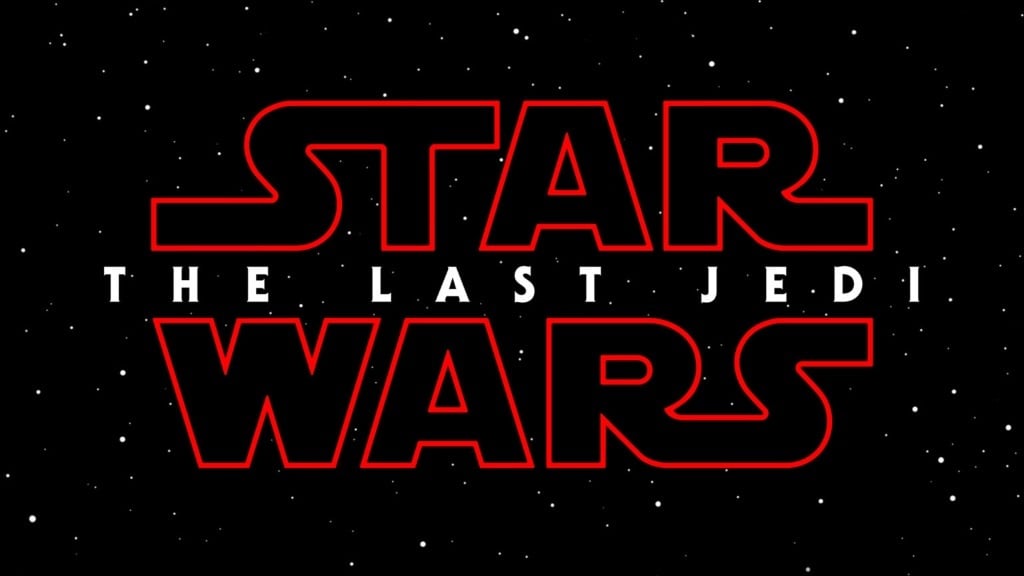 Star Wars fans have been waiting patiently for the series' next chapter since Star Wars: The Force Awakens hit theaters back in December of 2015. While Rogue One: A Star Wars Story offered fans a glimpse into an untold story, the details on Star Wars: The Last Jedi have been hard to come by.
The first trailer was dropped at the Star Wars Celebration back in April, and now we've been given our second piece of the puzzle as we head toward the December 2017 release of Episode VIII. Disney unveiled a new behind-the-scenes video for The Last Jedi at D23, with plenty of reveals and Easter eggs for fans.
Here are the notable moments we noticed in the three-minute video.
1. Rey hands Luke his lightsaber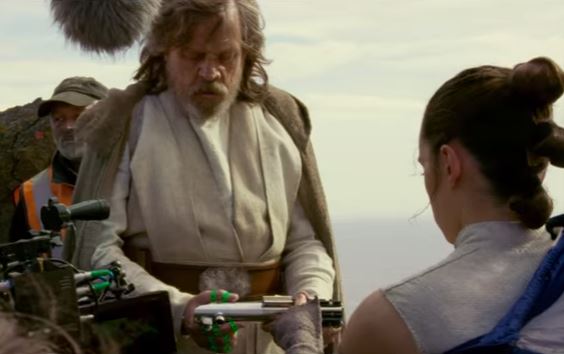 In a moment that all Star Wars fans have to be anticipating, we briefly see Luke Skywalker holding his very first lightsaber while standing with Rey. This is essentially picking up right where The Force Awakens left off. As Rey holds the relic out to Luke, her eyes beg him to take it and return with her to the Resistance.
We don't yet know what Luke's intentions are, but bits from the original trailer and the behind-the-scenes video lead us to believe that the blue lightsaber originally built by Anakin Skywalker ends up back in Rey's hands. Does Luke still have the green lightsaber he built prior to Star Wars: Return of the Jedi or does he simply not require a weapon anymore?

2. Adorable little creatures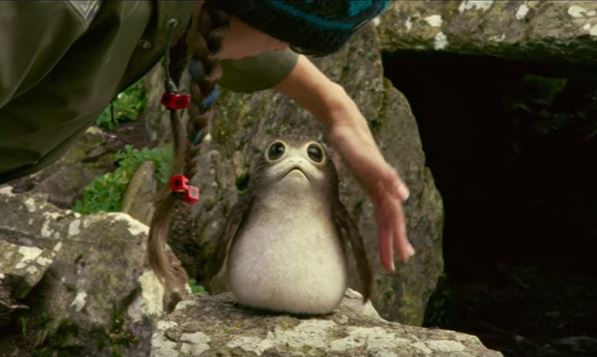 There are many strange creatures in the Star Wars universe, and a new one we're being introduced to in The Last Jedi is the porg. This adorable little guy makes his home on Ahch-To, the island where Rey finds Luke at the end of The Force Awakens. The porg looks like a combination of a few different things, notably a seal and a puffin — both of which are native to Ireland's Skellig Michael, the actual shooting site of the Ahch-To scenes in both movies.
But porgs are more than just a 2017 version of the Ewok, according to Thomas Biery of Polygon, "Porgs aren't all cuddles and sunshine, though. Making Star Wars stated that the porgs will have razor-sharp teeth, which seems to match up with this close-up image of the animatronic puppet."
It'll be interesting to see what role, if any, they play in the movie's plot.
3. C-3PO ditches the red arm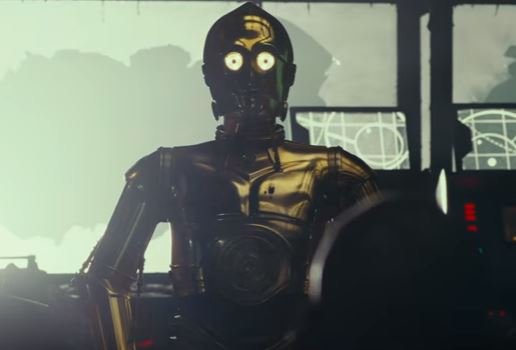 It was just one frame, and even then it was partially obscured. But it appears that the lovable, but often annoying, protocol droid has made a major change. C-3PO was seen brandishing a dark red arm in The Force Awakens. While the movie didn't explain the need for the switch, the comic books — which are official Star Wars canon — took care of the backstory for us.
While it's difficult to completely see, it appears that the top of the droid's left once-red arm has been replaced with matching gold. With very little time having passed back at headquarters, it stands to reason that we may get to witness this change as it happens.
4. Rey leaves Ahch-To and heads to Crait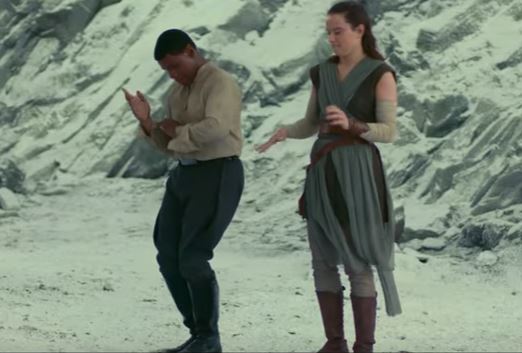 New locations have been introduced in The Last Jedi, including a casino city named Canto Bight and an uncharted mineral planet called Crait. In the trailer, we see a handful of speeders gliding over the white, salt-covered surface of Crait, kicking up dust with a deep-red tint. In the distance, we see the latest version of All Terrain Armored Transport. Could it be that the final battle of The Last Jedi takes place on this previously unknown planet?
Until now, we couldn't be sure. We hadn't seen any footage of Rey outside of her training with Luke on Ahch-To. But in the behind-the-scenes video, we briefly see a cut of Daisy Ridley and John Boyega dancing together on what appears to be the setting of the planet Crait. Her appearance on the set, while in full costume, seems to imply that she will, in fact, leave Ahch-To at some point in the movie.
5. Benicio Del Toro and Laura Dern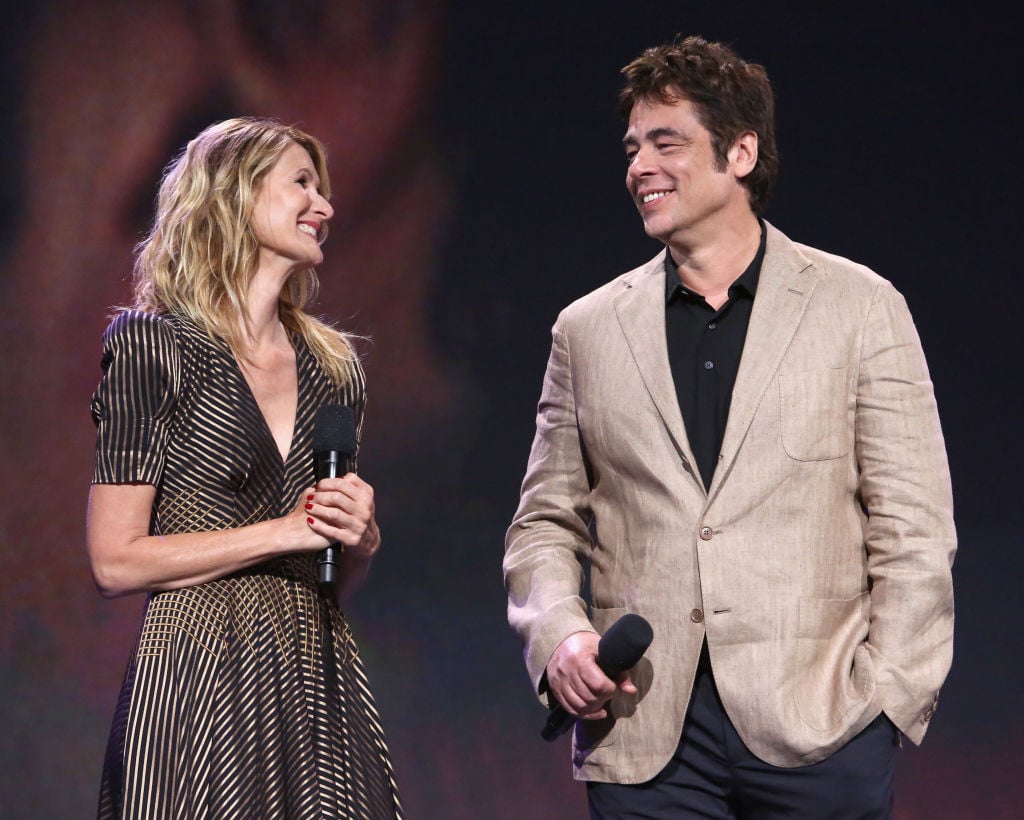 The two newest characters to be added to the Star Wars universe are Laura Dern's Vice Admiral Amilyn Holdo and Benicio Del Toro's DJ. While there is some mystery to Dern's character, who is briefly seen in a brown outfit with short, wavy purple hair, the details of Del Toro's role in The Last Jedi have been held close to the vest.
Director Rian Johnson has done his best to shoot down the rumors about DJ — which apparently stands for something, and is not Del Toro's character's official name. The notion that DJ is actually a grown up Ezra Bridger, a force-sensitive character from Disney's Star Wars Rebels series, was quickly dismissed. In the behind-the-scenes video, we get our first look at Del Toro wearing a black robe with a small hat on his head.
6. Is Rey fighting the Knights of Ren?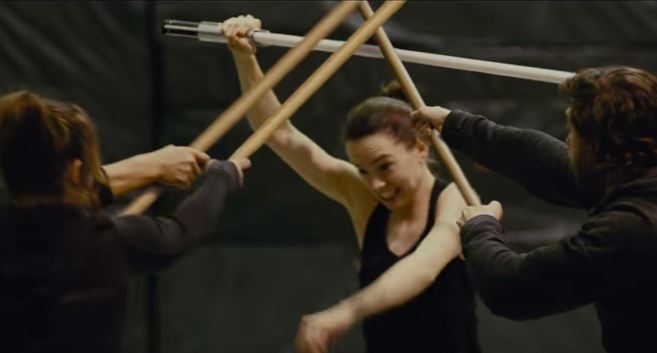 An interesting moment in the video shows Ridley practicing with a lightsaber. This makes sense, and in and of itself isn't that much of a shock. We see Adam Driver, the actor portraying Kylo Ren, going through something similar as well. But what could be a major clue to the plot of The Last Jedi is that Ridley is fighting three people at once, and all of them appear to have lightsabers.
This could mean that Rey will take on the Knights of Ren, the mysterious clan of force wielders led by Kylo Ren but only really hinted at in The Force Awakens. If Rey is meant to take on the Knights of Ren, will it be Luke battling against his nephew?
7. Finn goes undercover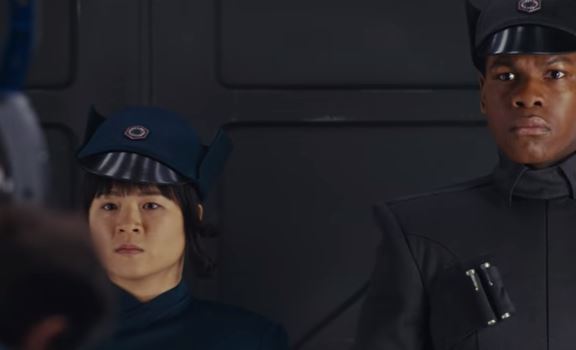 Going undercover as an Imperial isn't exactly new to the Star Wars universe. In Star Wars: A New Hope, Luke and Han Solo throw on stormtrooper gear while searching for Princess Leia on the Death Star. The heroes also disguise themselves in a stolen imperial shuttle in Return of the Jedi as their way of bypassing the second Death Star's forcefield and landing on Endor. And in Rogue One, Jyn Erso and Cassian Andor sneak into the Imperial databank on Scarif wearing enemy garb.
So this look at Boyega's character Finn, alongside Kelly Marie Tran's Rose in First Order uniforms likely hints at a major part of Finn's story in the film. We don't know exactly what their goal is, whether it's for gathering intelligence or sabotage, but this little Easter egg helps peak our interest while paying homage to other chapters of the Star Wars saga.
Check out Entertainment Cheat Sheet on Facebook!