'Star Wars' Signals: 'Battlefront' Updates, and More
Welcome to our weekly Star Wars roundup! With Disney ramping up the franchise on all cylinders, there's tons of exciting stuff in the way of news, rumors, and clips. We've picked out the best Star Wars stories the Internet has to offer, bringing you everything you need to know about the world's favorite sci-fi series.
1. Star Wars: Battlefront gets its first major update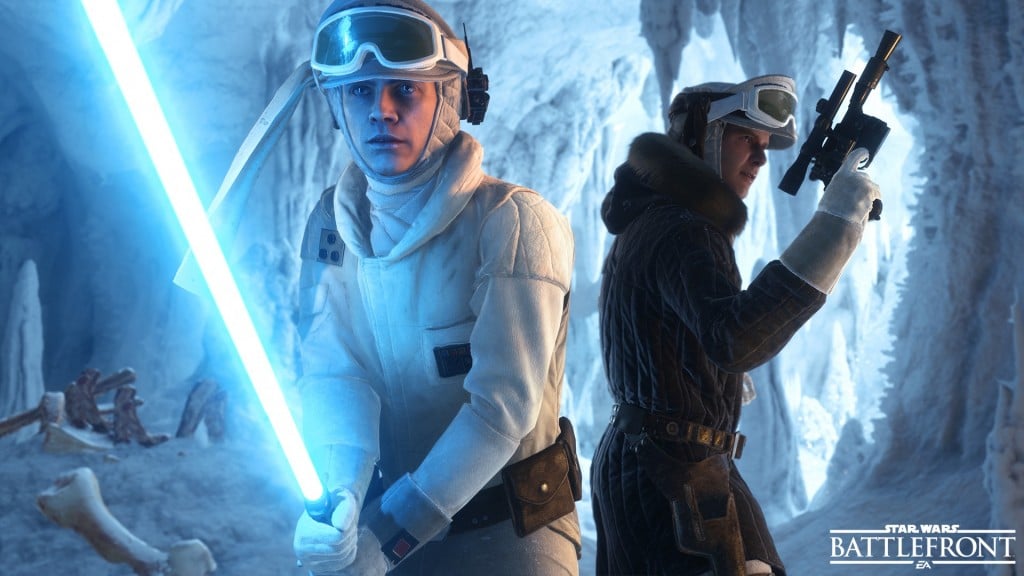 Star Wars video games have been as much a part of the franchise as the movies, marked by the release of the first Battlefront game in a decade right before The Force Awakens. It's now been months since Battlefront went wide, and EA has finally unveiled its plans for the future of the game. After pushing a huge patch nerfing a series of popular weapons, EA promised new content as part of paid DLC starting in March. This will include new maps for Sullust, Jabba's Palace, Bespin (Cloud City), and the Death Star, as well as various updated game modes.
2. Rogue One costumes go on display at the Nuremberg Toy Fair
We're officially inside of a year to go until the first Star Wars "Anthology" movie, Rogue One. While we've been short of trailers and footage, there's been a steady stream of rumors, the most recent of which tells us Darth Vader will play a large role as one of the primary villains of the movie. That's not the only Rogue One news from this last week though. The Nuremberg Toy Fair recently unveiled a display of costumes straight from the film, giving us an intriguing peek at what's to come. All we need now is a trailer.
3. Behind the visual effects of The Force Awakens
One of the biggest victories of The Force Awakens can be found in the stunning visual effects, having expertly blended CGI and practical elements. It makes it that much more impressive when we see the process that went into all of this, courtesy of Variety's "Artisans" web series (above). In it, we see the site sit down with the special effects team as they break down all the hard work that went into the movie. Its full runtime is up around 10 minutes, but we can guarantee you it's worth a watch.
4. Is a live-action Star Wars series on the horizon?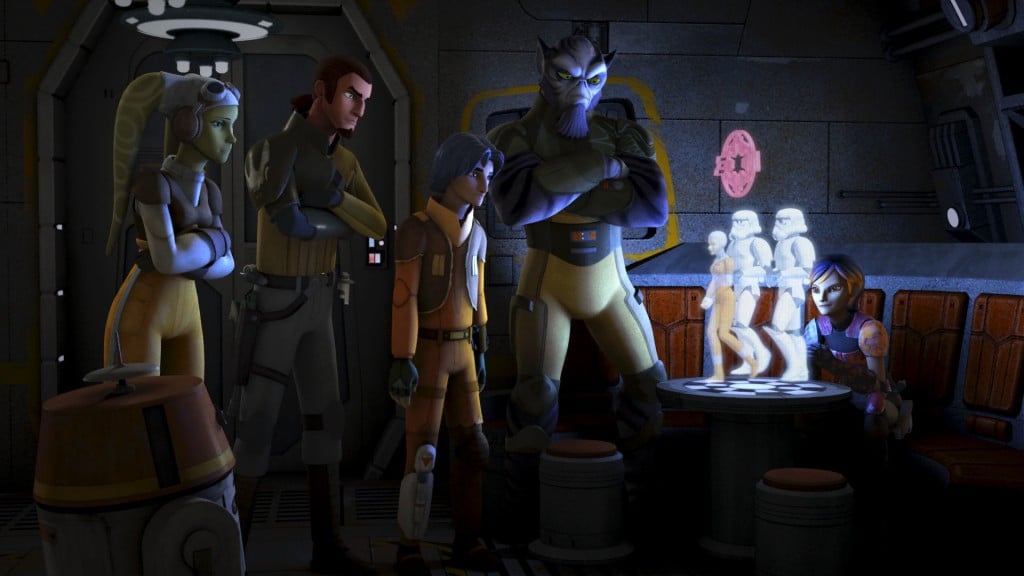 The Marvel Cinematic Universe is one that heavily incorporates TV elements, currently featuring four separate series and counting. Given the fact that Lucasfilm is also a Disney-owned property, it would make sense to see a similar plan followed for Star Wars, especially given the massive built-in audience. As it turns out, these plans were set in motion … in 2005. The original plan was for a George Lucas-led live-action series entitled Star Wars: Underworld, focusing on the seedy criminal underbelly of the Star Wars universe.
Upwards of 50 scripts were written, including one by Battlestar Galactica mastermind Ronald D. Moore, with producer Rick McCallum calling the series "Deadwood in space." Sadly, the sale of Lucasfilm to Disney put the brakes on the project, as the new trilogy took precedence. There have since been rumblings from studio president Kathleen Kennedy about how it's "something we would very much like to explore." Even so, this was recently contradicted by an anonymous "industry insider" speaking to TV Line, who opines Lucasfilm is avoiding live-action TV in an attempt "to avoid the Marvel-ization of the franchise."
Follow Nick on Twitter @NickNorthwest
More from Entertainment Cheat Sheet: