Star Wars Signals: How 'Episode VIII' Will Connect to 'Empire'
Welcome to our weekly Star Wars roundup! With Disney ramping up the franchise on all cylinders, there's tons of exciting stuff in the way of news, rumors, and clips. We've picked out the best Star Wars stories the internet has to offer, bringing you everything you need to know about the world's favorite sci-fi series.
1. Developers gift fans with hyper-realistic Mos Eisley game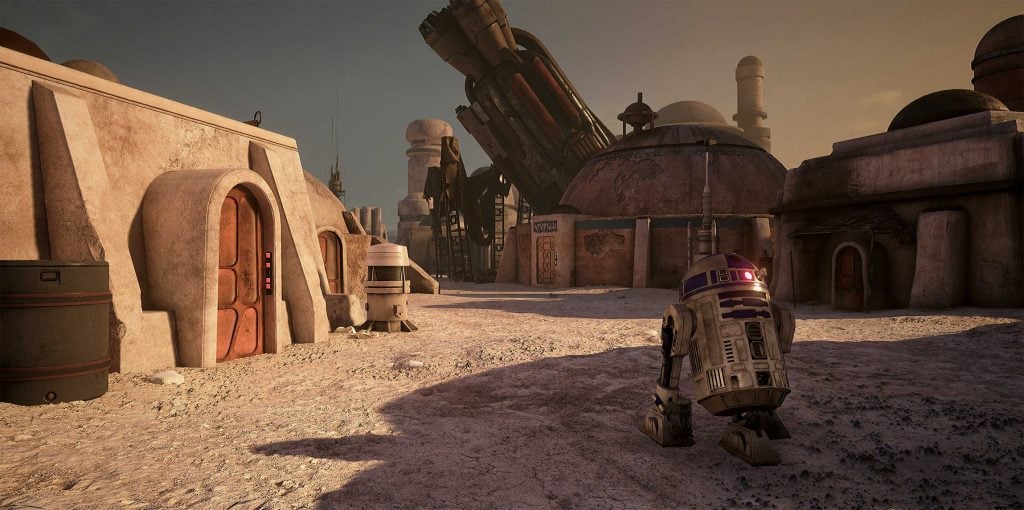 Part of what makes Star Wars video games so appealing to fans is the way in which they immerse us in the universe we love so much. In Star Wars Battlefront, you can thwart an AT-AT assault on Hoth, or take to the skies above Cloud City in an X-Wing. But one thing you can't do is explore the various cities and landscapes in a non-battle related format. One bold team of developers sought to fix that, creating a hyper-realistic version of the spaceport, Mos Eisley, which was built entirely in the game designer sandbox Unreal Engine 4.
It all started with one person trying to build the Millennium Falcon, before escalating into a whole team painstakingly constructing the Mos Eisley spaceport, cantina, and even the streets themselves. The sum total is a stunning walk-through that puts you right in the middle of the iconic New Hope locale. You can even download it for the full experience yourself over here, just be sure you have a computer with pretty hefty gaming and graphics capabilities.
2. Adam Driver teases Episode VIII similarities to The Empire Strikes Back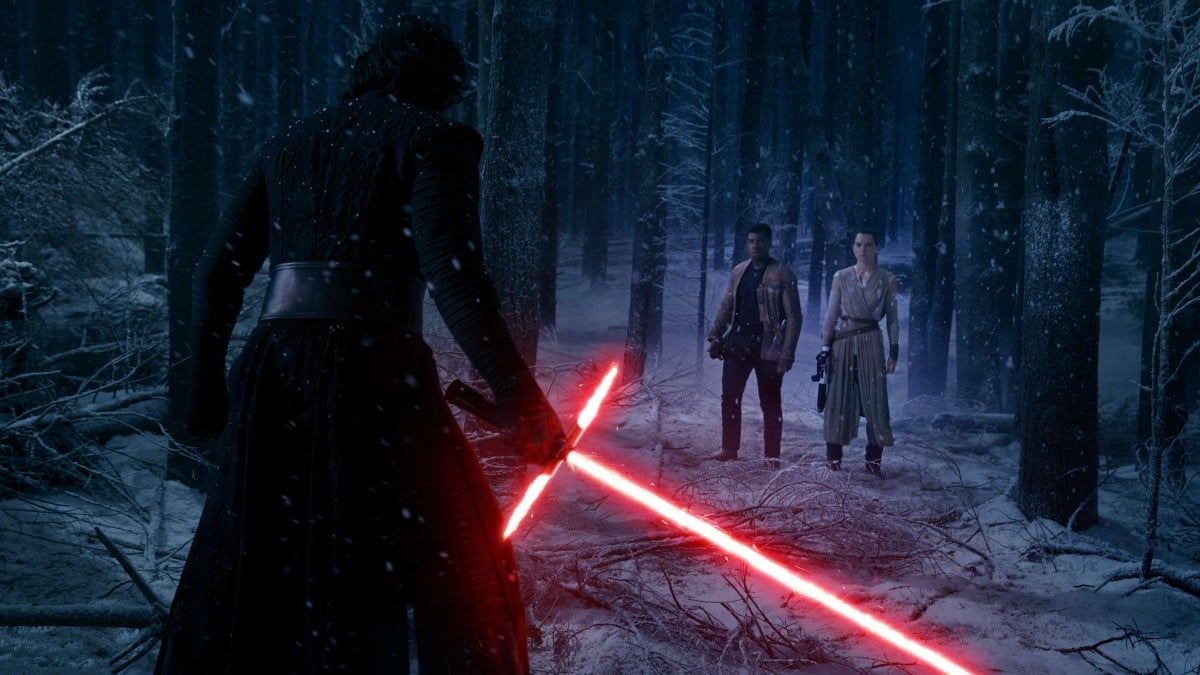 It's tough not to set our expectations sky-high for Star Wars: Episode VIII. Given the fact that fellow second chapter, The Empire Strikes Back, is widely considered the best film in the franchise, it's tough not to hope for greatness. Adam Driver recently teased at as much in an interview with Collider, hinting at a shared tone between both films.
It's similar to how The Empire Strikes Back has a different tone. For that people always go 'Oooh, it's dark' but I don't know that it necessarily is. It's just different in tone in a way that I think is great and necessary but also very clear. [Director Rian Johnson] trusts [that] his audience is ready for nuance and ambiguity. He's not dumbing anything down for someone and that's really fun to play.
There seems to be a built-in expectation for a huge reveal on par with the one in The Empire Strikes Back, but even if we don't get that, it's exciting to hear they share at least some DNA, even it's just that they both have "a different tone."
3. Turner inks $250 million deal for Star Wars movie rights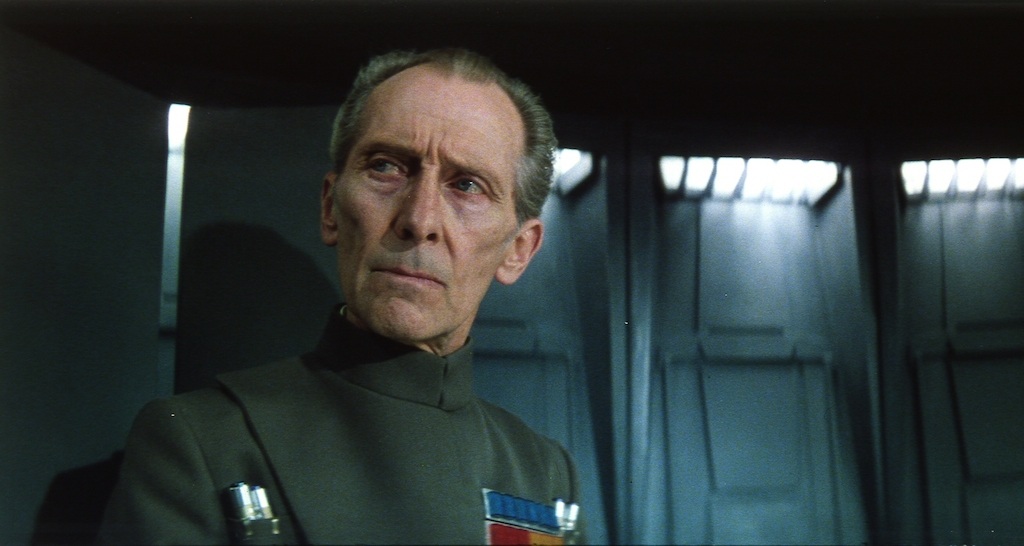 Being one of the most lucrative franchises in Hollywood means everyone else is scrambling for a piece of the pie. It's why it was such a coup for Netflix when they secured the rights to stream every Disney property for the foreseeable future. Inking a similar deal on the cable TV side, Turner has acquired the rights to rebroadcast the entirety of the Star Wars saga, from the prequels all the way through the new trilogy. That means both TBS and TNT have exclusive airing rights to 14 separate films for a hefty $250 million price tag. The one catch: The Force Awakens won't be available to Turner until 2018, while Rogue One: A Star Wars Story will hit their networks the following year.
4. Inside the complex Rebels in Rogue One: A Star Wars Story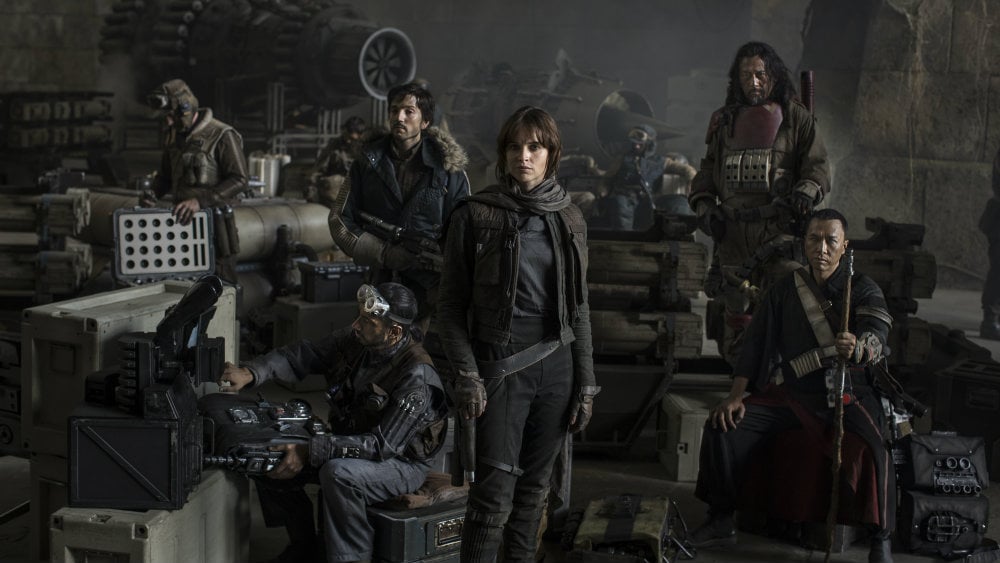 The Rebels we'll be seeing in Rogue One: A Star Wars Story are largely unfamiliar to audiences, bringing a whole new team of heroes into the fold. Each of them has their own complex back-story, but don't let their status as members of the Rebellion make you think they're perfect people. In fact, it's quite the opposite according to Felicity Jones, who herself will be playing Jyn Erso.
I think you'll love all the rebels. Because they're flawed. They've all had histories, they've all had their own struggles, and I feel like people are going to really champion them and fall in love with them.
It's always nice to see a film that shows us heroes with their own set of flaws, especially with Rogue One shaping up to be a straight-up war movie rather than a typical Star Wars action/adventure romp. We'll see how that translates to audiences once it releases in December, but for now, we remain optimistic.
Follow Nick on Twitter @NickNorthwest
Check out Entertainment Cheat Sheet on Facebook!
More from Entertainment Cheat Sheet: