'Star Wars' Signals: How Steven Spielberg Shaped 'The Force Awakens'
Welcome to our weekly Star Wars roundup! With Disney ramping up the franchise on all cylinders, there's tons of exciting stuff in the way of news, rumors, and clips. We've picked out the best Star Wars stories the internet has to offer, bringing you everything you need to know about the world's favorite sci-fi series.
1. J.J. Abrams reveals Steven Spielberg's subtle role in helping make The Force Awakens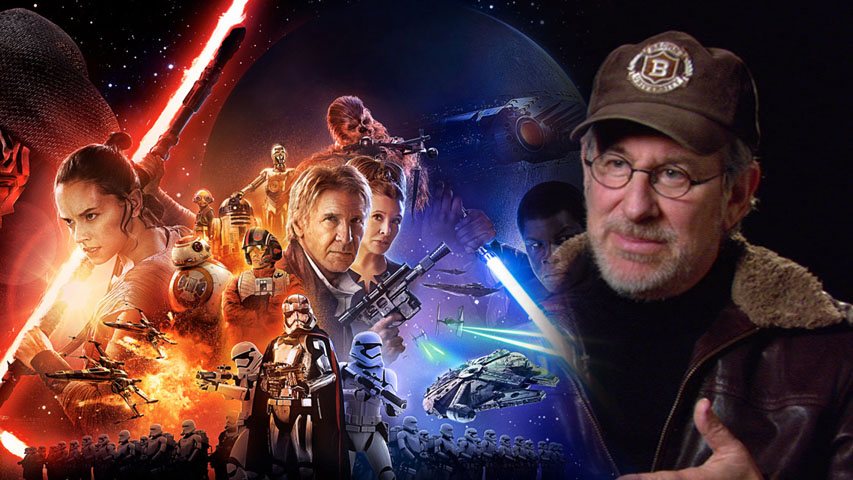 Steven Spielberg's history with the Star Wars franchise dates all the way back to the original trilogy. The accomplished director has long been close with George Lucas, and the pair have often collaborated on a number of projects together. Knowing that, it only seems natural that he'd have had some input on Star Wars: The Force Awakens. 
First and foremost, Spielberg was the one who championed J.J. Abrams to direct the film in the first place. His role didn't end there though, with Abrams revealing in the The Force Awakens commentary that he used at least a couple of Spielberg's ideas in the final cut.
The first bit of advice from the legendary director: To include an explosion when Finn and Poe's stolen TIE Fighter was swallowed by a sand pit on Jakku. "While this is a CG effect of the swallowing, this explosion was Steven Spielberg's idea," Abrams admitted, going on to note how "he loved the idea that the thing get sucked into the sand and then … that!"
The second tweak was something a tad more subtle, with Spielberg suggesting they include falling trees during the climactic lightsaber duel between Kylo Ren and Rey. All in all, it's both interesting and exciting to still see his fingerprints on the Star Wars franchise after all these years.
2. Donnie Yen talks about his Rogue One character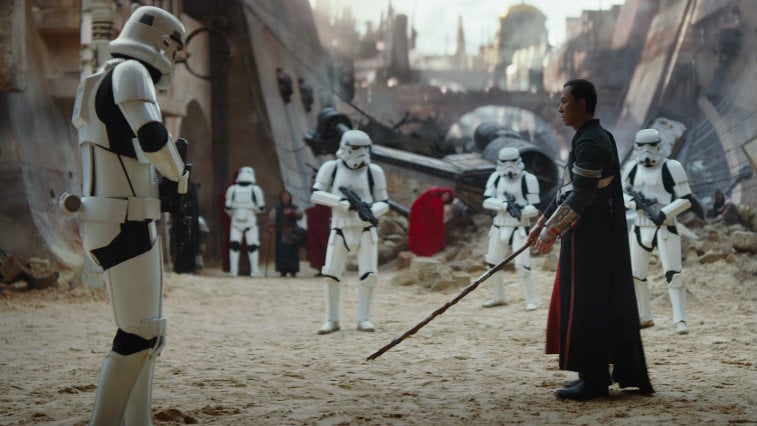 Of all the new characters debuting in Rogue One: A Star Wars Story, it's Chirrut Îmwe that has us the most intrigued. Îmwe will be played by martial arts legend Donnie Yen, and from what we know of him so far, he's going to kick a whole lot of Imperial ass. Yen recently talked about why he took the role, admitting that "truthfully, I didn't want to spend five months apart from my family, filming in London." Ultimately, his children's excitement over their father being in Star Wars convinced him, and he was brought into the fold.
He didn't sign on to simply be a background character though. "When you hire me, you're not just getting an actor; you are getting a choreographer, a director," he described, going on to reveal that, "it was my idea to make him blind." Suffice it to say, Yen is the full package, and the Star Wars saga is better off for having him in Rogue One. 
3. Marvel is set to release a new Star Wars comic series featuring a fan favorite character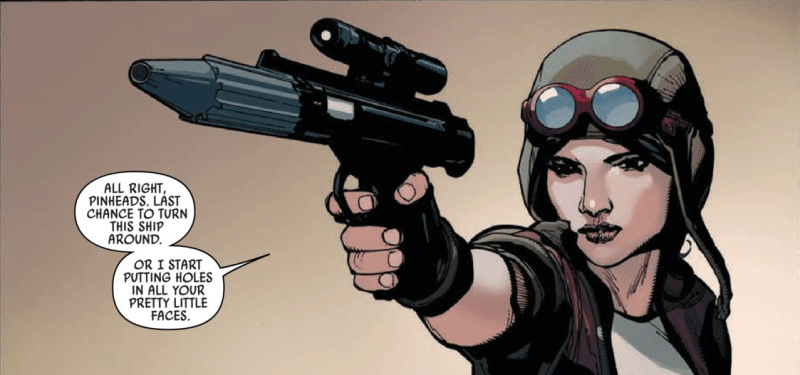 While the early run of new Star Wars comics has primarily focused on household names like Darth Vader, Luke, and Leia, one character has managed to capture the interest of fans more than anyone else: Doctor Aphra. The rogue archaeologist first appeared in Darth Vader's standalone series, assisting the Sith Lord whenever required. Even though Vader was expectedly threatening toward his ally, Aphra quickly evolved into a well fleshed out character, buoyed by her charming demeanor and considerable intelligence.
Soon, the good doctor will be getting her own self-titled series, set to debut December 7. The story will be set directly after her adventures with Vader, as she tracks down rare artifacts alongside her two murderous droids, BT-1 and 0-0-0. For anyone not currently familiar with Aphra, we highly recommend getting to know her in Darth Vader Vol. 1.
4. Star Wars Rebels introduces a familiar face in the latest episode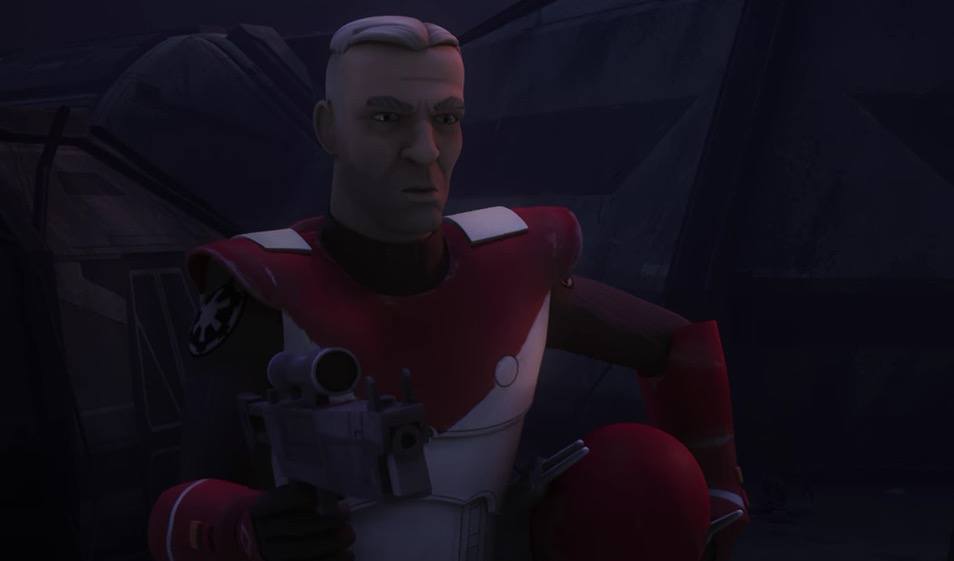 Over its three season run on Disney XD, Star Wars Rebels hasn't been shy about bringing in classic Star Wars characters. Already we've seen young Princess Leia, Darth Vader, Darth Maul, and Lando Calrissian.
In last week's episode entitled "Imperial Super Commandos," Rebels brought in something of a deep cut character with Gar Saxon. A Mandalorian whose history dates all the way back to the days of Death Watch in Star Wars: The Clone Wars, Saxon was actually a prominent part of the Darth Maul comic series, helping rescue Maul after his imprisonment at the hands of Darth Sidious. By Rebels, Saxon's joined the Empire as part of an elite group of commandos, acting as a formidable foe for Sabine and Fenn Rau.
Follow Nick on Twitter @NickNorthwest
Check out Entertainment Cheat Sheet on Facebook!