'Star Wars' Signals: Oscar Isaac Dishes on 'Episode VIII' and More
Welcome to our weekly Star Wars roundup! With Disney ramping up the franchise on all cylinders, there's tons of exciting stuff in the way of news, rumors, and clips. We've picked out the best Star Wars stories the internet has to offer, bringing you everything you need to know about the world's favorite sci-fi series.
1. Dave Franco describes the crazy process auditioning for Han Solo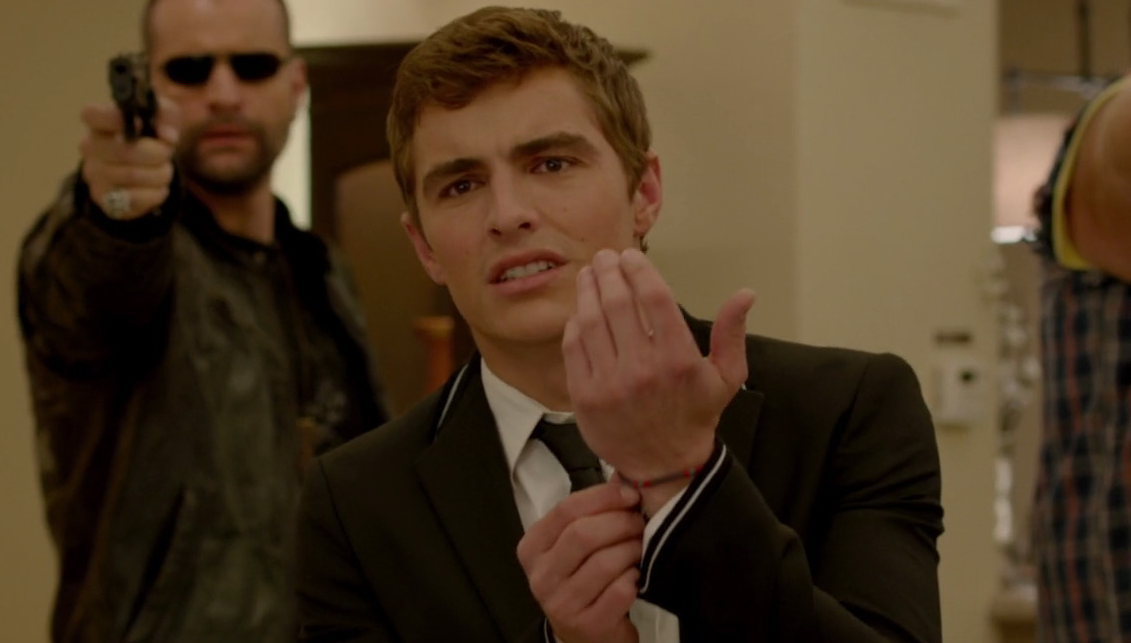 The process casting a young Han Solo for the character's upcoming "Anthology" movie has been a crazy one to say the very least. Lucasfilm auditioned thousands of actors for the role, with the most recent rumors pointing to Alden Ehrenreich (Hail, Caesar!) as the frontrunner. Before he was chosen though, Dave Franco was one of many on the shortlist in the final round of auditions. Describing the process in an interview with MTV, he lays out an insightful (albeit unsurprising) issue the studio has had in casting the role.
"Do they want someone to perfectly embody who Harrison Ford is, or do they want to go a completely different route?" Franco asked. "Do they want someone to look really similar to him? I don't know, I think they're struggling with that." It's a problem re-casting Solo was always going to have: going for a Ford lookalike vs. a talented actor who bears little resemblance. For what it's worth, Franco would have made an intriguing choice for the latter of those two options.
2. Oscar Isaac talks about how Episode VIII "feels like we're making an independent film"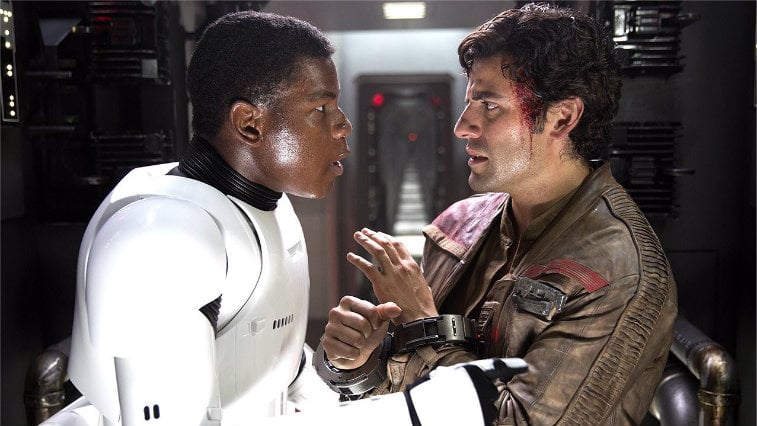 Movies in the Star Wars saga are known for their big budget special effects, and even bigger stories. Rian Johnson's Episode VIII is starting to sound like a welcomed departure from that though, especially if recent comments from Oscar Isaac are any indication. "Rian is definitely going to places and investigating things that haven't really been done in the 'Star Wars' universe. For me, it's so fun getting to explore different things that I wouldn't have expected in this universe." He goes on to point out how the project "feels like … an independent film," and if even a small fraction of that is true, Episode VIII could be the most interesting Star Wars movie yet.
3. A plea from fans to revive the original "Expanded Universe" novels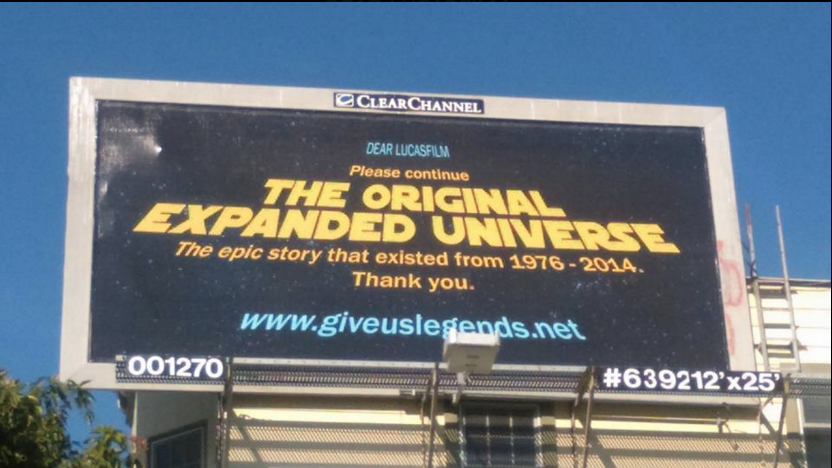 One Disney's more controversial decisions after purchasing Lucasfilm was their choice to throw the entire "Expanded Universe" series of novels out the window as canon. It made sense in terms of their plans for the franchise: Building a new trilogy that co-exists peacefully with almost four decades worth of stories would have been next to impossible. The studio followed that up by publishing a series of new canon books, re-labeling the Expanded Universe "Star Wars Legends."
The Legends novels carry tons of cool and exciting Star Wars stories, and one group of fans is looking to revive them in full as an alternate timeline of sorts. Those fans purchased a billboard (pictured above) in San Francisco, issuing their plea to continue the Legends saga. Odds are Lucasfilm is plenty busy already with the current iteration of the franchise, but it's a neat though nonetheless.
4. How Harrison Ford's on-set injury helped The Force Awakens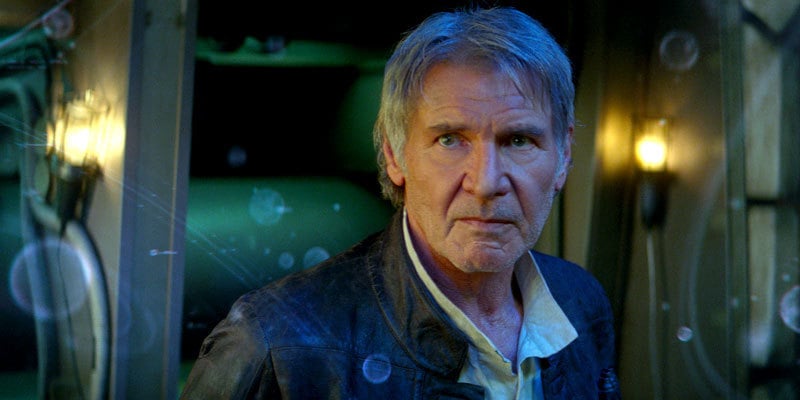 Accidents happen on movie sets all the time. More often than not though, they don't befall the big-name actors. That's exactly what happened on-set for The Force Awakens though, when a piece of the Millenium Falcon fell on Harrison Ford, breaking his leg in the process. J.J. Abrams even describes his own ensuing back injury trying to lift the set-piece off Ford, so it should come as no surprise that the movie halted production for a few weeks so that everyone could heal up.
What might come as more of a surprise though is the serendipitous consequences of Ford and Abrams's injuries. "When … we started to do work with Rey and Finn, the first time we did it, it didn't work at all," Abrams told IGN. "It was set up all wrong, and when Harrison Ford got injured — which was a very scary day — we ended up having a few weeks off, and it was during that time that I really got to look at what we had done and rewrite quite a bit of that relationship." From there, the rest is history. Finn and Rey's on-screen chemistry together is undeniable, and we have a rogue piece of Millenium Falcon to thank for it.
Follow Nick on Twitter @NickNorthwest
More from Entertainment Cheat Sheet: